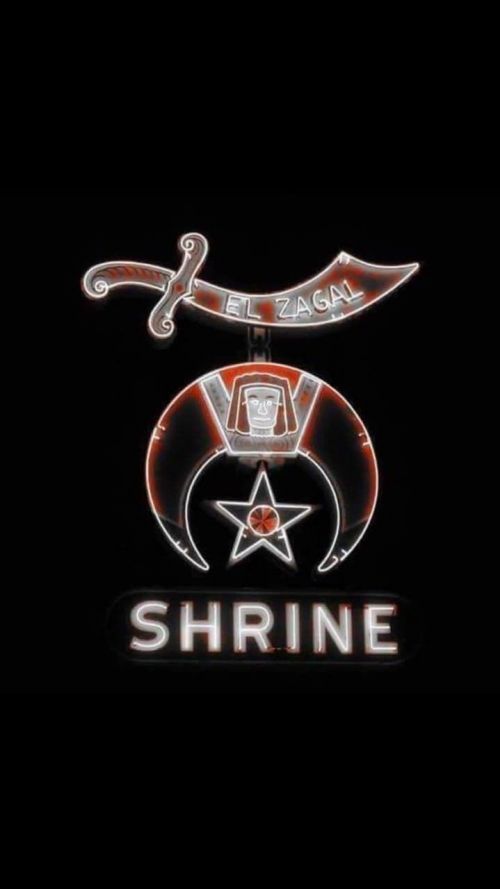 EZ Outdoors Unlimited will be hosting the El Zagal Shrine Wild Game Feed at the Shrine Temple in Fargo from 5 – 10 p.m. this Saturday to benefit Temple operations.
The event will feature games, raffles, and wild game appetizers, which will be served as long as they last. Those purchasing tickets, which cost $25 in advance or $30 at the door, will be entered to win one of three grand prizes.
"With the tickets, we've got three prizes you don't have to be there to win," said Roger Ellsworth, who is chairman of the event. "We've got a large Green Egg, a Savage Over and Under, and $300 cash."
This marks the third year Ellsworth will be heading up the event as chairman. He said the event has changed over the years.
"We reinvented it three years ago where we got small plate type items – hors-d'oeuvres and snacks," Ellsworth said. "Before, they were putting everything in gravy, and everybody ate and didn't drink and enjoy themselves. They were all overfed. I've got Alligator Kababs and three different kinds of meatballs. I've got moose, venison, and elk meatballs. Goose enchiladas, pickled northern, elk meatloaf bites. We've always got Rocky Mountain oysters, that's been kind of a tradition. I've got a wild game queso dip and chips. It's not all finger foods. It's more snacks and appetizers."
For the games and raffles, Ellsworth said there will be plenty of chances to win with 20 different prizes up for grabs.
"The raffle games are all games of chance," he said. "We do it many different games. For instance, one of the games we've got 50 little rubber ducks, and we write 1-50 on the bottom of those, and when you draw the duck you pay whatever dollar amount you draw. So, if you pull a number 49, that duck costs you $49, but if you pull a 1 or a 2, that duck costs you $1 or $2. Then, we draw 1 through 50 for a gun. So, you can win a gun for $2, or you could win a gun for $36 just depending what we draw for that raffle. We do 20 different raffles like that. All games of chance."
Tickets for the event are limited, and those wishing to attend can pick theirs up a couple different ways.
"… at the Temple in the Arabian room at night, and our office manager, Lisa, has tickets during the day," Ellsworth said. "It always ends up being the last couple days, like now, we start selling tickets like crazy. We won't sell more than 500 because our upstairs and downstairs is rated at 600 and we need room for the games we play. We raffle off about 20 guns and different sporting goods."
The fundraiser goes to keep the El Zagal Shrine Temple open, so the Shriners can continue to do the work they do for their children's hospitals.
"The whole fundraiser is for our buildings and grounds to keep the building open," Ellsworth said. "A lot of the other fundraising we do goes straight to the hospital. It's for our operation so we can keep raising money for the hospital."
Anyone interested in the event can visit the El Zagal Shrine Wild Game Feed Facebook page. Ellsworth also encourages those interested in what the Shriners do to check out the Be a Shriner Now website.
"If you have any interest in being a Shriner, go to www.beashrinernow.com," he said. "That website explains what we do. It talks about coming to hospitals and the kids and parents – all the treatment that we provide – they don't pay a dime for. It goes on to explain what the Shrine is all about. Anybody that knows anybody that's had a child that needs anything, if they just contacted a Shriner – let's say, for instance, if your cousin's kid had a burn, we could have him on a plane in three or four hours, going out to our burn hospital in Philadelphia. Zero cost. There are [children's] hospitals all over the world doing treatments and things. We do a lot of good and we have a lot of fun doing it. That's what this game feed is all about. 100 percent for the El Zagal Temple buildings and grounds, and operations."
For more information, check out the Facebook page, or contact the El Zagal Shrine Temple at (701) 235-7521.
IF YOU GO:
The El Zagal Shrine Wild Game Feed
Saturday, February 9, 5-10 p.m.
El Zagal Shrine, 1429 3rd Street N., Fargo