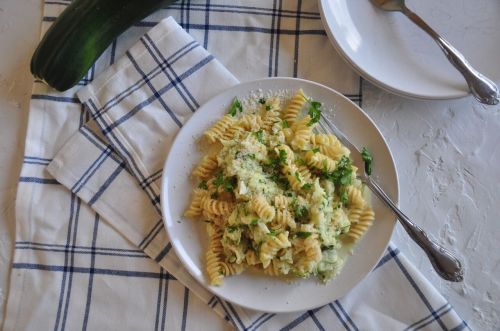 By Ben Myhre
benmyhre35@gmail.com
If you are a gardener in the area, you know that this is the time of year when zucchini becomes plentiful. In fact, many have a tough time using all of it. You may see just a small little zucchini on one trip to the garden, but when you come back the next day, it has turned into an enormous zucchini monster that could feed an army. We find ways to use zucchini in all sorts of creative ways from zucchini bread, to zucchini desserts, to grilled zucchini. Today, I have a recipe to help you eat up that tasty zucchini. This Creamy Zucchini Rotini is so good and is a great way to use up some of nature's bounty.
What Kind Of Pasta To Use?
The recipe does call for rotini, but really any sort of dried pasta will work. I was handed this recipe from a friend and it called for rotini. I have used whatever was in the pantry, but I have to admit that rotini works particularly well. If you are going to make this Creamy Zucchini Rotini, use what you have, but even better if you have rotini.
The Amount of Zucchini
The recipe calls for 4 cups, but I have made this with as little as two cups of zucchini. I don't feel there is an exactness that needs to be held for this. Anywhere between two and four cups of zucchini will be appropriate. The more you add, the more likely you will want to add pasta water at the end to give it a better consistency.
Creamy Zucchini Rotini. It is even just fun to say, isn't it? If you are looking for ways to use up your zucchini and have made 1000 loaves of zucchini bread already, perhaps this Creamy Zucchini Rotini is for you!
Ingredients
8 Ounces Of Rotini Pasta
½ Cup Pasta Water
2 Tablespoons Olive Oil
4 Cups Shredded Zucchini
1 Teaspoon salt
4 Cloves of Garlic, minced
½ Cup White Wine
1 Cup Heavy Cream
2 Bay Leaves
1 Tablespoon fresh thyme
½ Cup Grated Parmesan cheese
Salt and Pepper To taste
Instructions
boil pasta per package, save a little water, then drain.
Add oil to skillet and turn to medium
Add grated zucchini, garlic, and salt
Sweat for about 10 minutes. We want the moisture to be released from the zucchini, but none of it to brown
Add Wine and simmer until reduced by half
Add Cream, Bay Leaves and Thyme
Turn to medium-low and cook for an additional 5 minutes
Add Parmesan and pepper
Mix
Add Noodles and mix
Salt to taste
Serve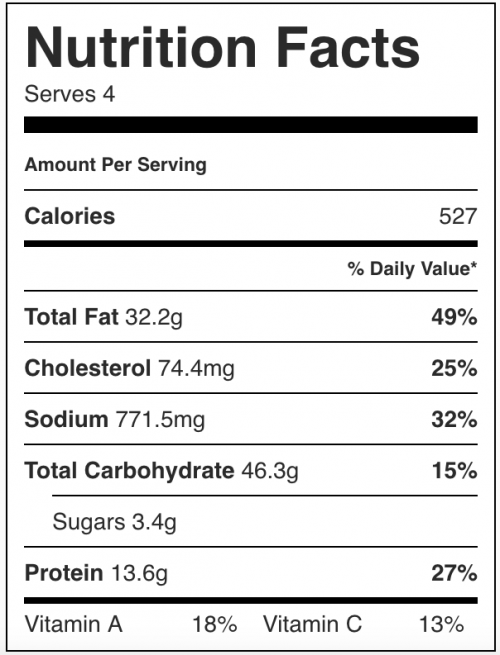 [Editor's note: Ben is the mind and the tastebuds behind https://ramshacklepantry.com/]