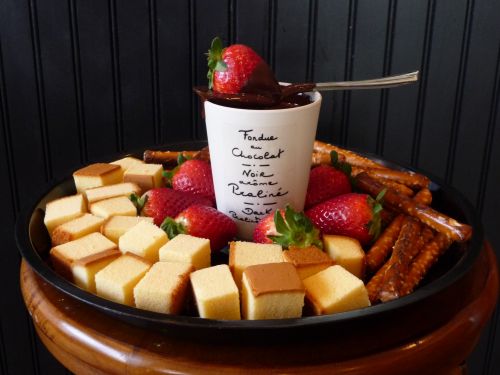 It goes without saying that Valentine's Day is the most profitable of all the holidays and the one with the most tortured history, literally. It is confusing how an ancient Roman festival that involved sacrificing animals and then flogging young, naked women with their hides, to increase their fertility would become the day to celebrate love. And then following all that with a drunken, naked lottery pairing the flogged women with the men. How did that morph into a billion- dollar revenue day in America? Somewhere in the middle of all that there were a few priests martyred along the way to what we know as our Valentine's Day.
One of the iconic iconographies of Valentines is that cute little cherub with his harp and bow, Cupid. The Roman God of Love. Which is somewhat ironic as Valentine's Day isn't that big a deal in the country of love and romance. Probably because love and romance are an everyday occurrence with those frisky Italians. Valentine's Day is firmly rooted in fertility and how it came to be celebrated in mid-February is bizarre. Crazy as it may sound it is because that is the avian (bird) mating season and those wacky Romans somehow equated our fertility with the birds and put them both together.
Now our kissy-face, over-the-top celebration involves cards, flowers, expensive dinners and wine. It could be said the most successful valentine meal would be breakfast the next day with your secret admirer if you play your cards right. Most restaurateurs I know despise the day. All the tables are mostly made up of couples, so all the four tops are now just occupied by two people who linger longer as well. So, to make up for that clever restaurateurs devise special high-priced menus because they can, so basically everyone is getting screwed and not in the manner they had hoped for, but there is still that breakfast opportunity.
For me I prefer a romantic dinner and movie in the comfort of my own home where I have control of the atmosphere, food and drink. An intimate night in front of the fire is way more romantic than a noisy restaurant. Take the plunge, your valentine will appreciate your confidence. If your lover for the evening is a known entity (spouse or partner) it makes it so much easier as you know the parameters. Little things like food allergies, vegetarian or vegan, recovering alcoholic etc you get my drift. Nothing like whipping out a plate of oysters only to find out your valentine is allergic to shellfish or just hates the thought of slurping down a bi-valve. A little research on these topics is suggested prior to the big night.
Champagne goes without saying even if you only drink craft beer, spread your wings a bit, be bold. Food is a sensory thing, smell, taste, sight, texture. If you are feeling really emboldened do the blindfold bit and test the boundaries feeding your valentine different items on the floor by the fire. Wait I am getting ahead of myself. Certain foods lend themselves to this special night and are stimulants of the senses. Oysters being one; raw or cooked, avocado, lobster of course, warm butter, a good steak, a nice piece of fish like halibut soft yet meaty, dark chocolate, figs, bananas and creamy sauces.
For me and my valentine it would be a platter of oysters half raw and the other half baked topped with garlicky parmesan breadcrumbs and some herbs. Lobster, but in a creamy Alfredo sauce with pappardelle noodles, chunks of moist lobster all wrapped up in those chewy noodles and lush sauce. It's very intimate to slurp down a bowl of noodles with someone and to not worry about getting sauce all over your chin. It's still winter so fresh figs might be hard to find so some sliced pears and a little pecorino cheese and then on to the piece de resistance. A warm dark chocolate fondue with strawberries for dipping and more champagne. Best enjoyed on a soft velour blanket by the fire. Eggs Benedict for two in the morning coming right up.
Chocolate Fondue for Two
Ingredients: You will need a fondue pot and tray to hold the pot and the fruit
12 ounces of a good semi-sweet chocolate such as Ghirardelli cut into chunks
1 1/2 cups heavy cream
1 tablespoon butter
3 tablespoons hazelnut liqueur, or to taste
Strawberries and banana chunks, for dipping
Method:
In a large bowl, combine the chocolate, heavy cream, and butter. Set over a pan of simmering water and stir until chocolate is melted and smooth
Remove from the heat. Add in hazelnut liqueur to taste and continue stirring until well-combined.
Pour into the fondue pot. Serve warm with strawberries and bananas.
Dip away lovers