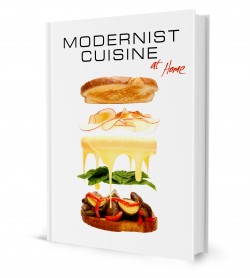 I collect, or amass, cookbooks the way squirrels stash nuts for the winter. Our family room, perched at the uppermost part of our house, is part workout room, part artsy office and is dominated by a wall of cookbooks. Importantly, those books have all been read, earmarked and referred to frequently over the years.
With the advent of the Internet it is easy to just type in a search phrase and a number of recipe options will pop up. I have done that in a pinch, but I prefer my trusted sources and the feel of a book in my hands. Besides, I am somewhat tech-challenged and impatient with the process.
That is why I have four new outstanding cookbooks to share with you. All of these books will be appreciated by the serious foodie and cook in your life. That is why I made them all gifts to myself. Each book has an interesting backstory as well, along with clear philosophies about food and unique ways of approaching cooking. They go from high-tech modernism to the most down-to-earth approach to food. And they all share one common thread: passion and respect for what nature brings forth.
Diplomats for years have been trying to bring Israelis and Palestinians together for peace talks. So what would seem to be an impossible marriage of cultures was shattered by Yotam Ottolenghi and Sami Tamimi when they joined forces back in 2007. One an Israeli and the other a Palestinian, they have created a restaurant group in London worthy of international acclaim.
Their 2012 cookbook "Jerusalem" was a New York Times bestseller and awarded cookbook of the year by the International Association of Culinary Professionals -- pretty heady stuff. Their culinary styles incorporate all aspects of Mediterranean cuisine, focusing on their similar cultures, and they are vibrant and alive with flavor and textures. Outside of their book "Jerusalem" they have collaborated on "Ottolenghi" and a book focused solely on vegetarian cooking "Plenty."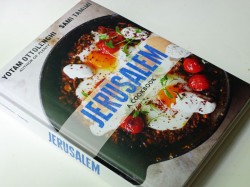 Back in 2011 a series of books were published that set the culinary world on fire. Titled "Modernist Cuisine," the six-volume 2,438 page encyclopedic work is the brainchild of Nathan Myhrvold, a former CEO at Microsoft and scientific and mathematical genius with a passion for cooking. Using his superb analytical mindset, he delves into the processes of cooking, and he explains them in ways never thought of before. It is an absolute historic amount of information.
The volumes start at "History & Fundamentals" and move through; "Techniques & Equipment," "Animals & Plants," "Ingredients & Preparations" and "Plated-Dish Recipes." In 2012 he published "Modernist Cuisine at Home," and it is well worth the $150 dollars, as it is the equivalent of going to cooking school. In this one volume he brings all the best of the series into one book, in a format the home cook can benefit from. If you want a sample taste of "Modernist Cuisine," the downtown Fargo library has all the volumes.
There is a science to cooking, a way to understand how food reacts to heat, cold, aging or dehydrating. To be a successful cook you have to be able to feel the food. At this point, some ancestral culinary awareness would be helpful. Granny just knew the pastry was right: a pinch here, a pour there.
This isn't hippie granola; it is the essence of how San Francisco would become the birthplace of New American food, founded on no less than classic French technique. Alice Waters at Chez Panisse spawned the likes of Jeremiah Tower (Stars), Joyce Goldstein (Square One), Jonathan Waxman and Mark Miller (Coyote Café). When you have people from Cleveland who unite with people from California you get Bar Tartine and great food. Bar Tartine resonates the best of the old world while re-inventing how we think about pickled beets and dried ramps. These guys just get it: it's all about the food, the technique and making you feel the passion behind the food.
Last winter I posted some pictures of me grilling and then drying some gorgeous pink grapefruits, which, once dried, I pulverized into a fine powder. I sprinkled this powder over dishes for a bright surprise. I believe there are creative currents that circle around us and they become part of us.
When I received my Christmas present to myself (the Bar Tartine cookbook), I realized we were sharing the same creative currents.