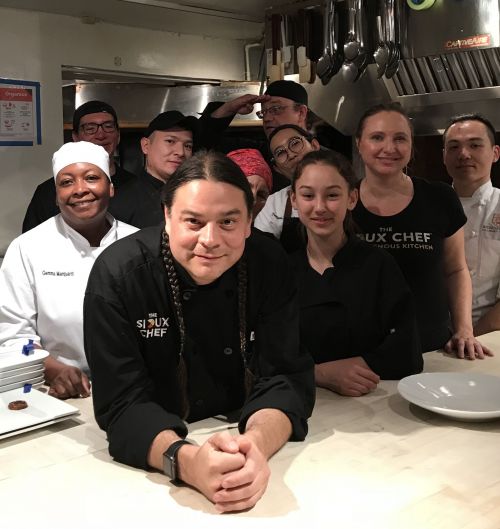 By Ben Myhre
benmyhre35@gmail.com
When Colonial Americans forced Indigenous Americans onto reservations, many Native American food traditions were lost. Dana Thompson and Sean Sherman, of Minnesota-based The Sioux Chef, seek to revitalize Native American Cuisine and that heritage. They have a goal of empowering Native communities all over North America by reconnecting people to their traditional foods.
The Sioux Chef is a Twin Cities-based catering company who travel all over the world educating communities about indigenous foods and ingredients. Sherman's cookbook The Sioux Chef's Indigenous Kitchen won the 2018 James Beard Foundation Food Book award for "Best American" cookbook.
Sherman and Thompson also created the nonprofit North American Traditional Indigenous Food Systems (NATIFS.org), whose mission is education, creating a culinary training center that is a working restaurant, and creating indigenous food satellites across the nation that help communities use their own local ingredients.
Thompson, a descendant of the Wahpeton-Sisseton and Mdewakanton Dakota tribes, says this reconnection to Native foodways is important because it can bring healing to Native American communities.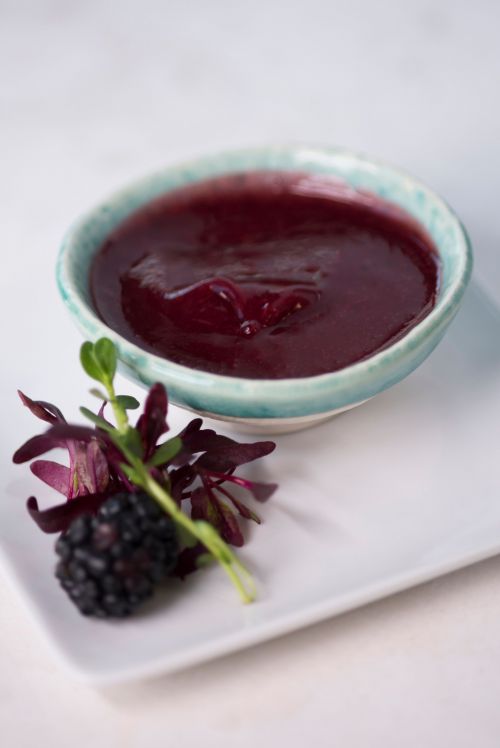 First, it brings literal medicinal healing, Thompson says. "We start by eliminating the colonial ingredients… wheat flour, dairy, and refined sugar to start…we go so far as to remove beef, pork, or chicken just to prove a point that it's possible." She goes on to say that doing this results in many Native ingredients that would "...eliminate a lot of the foodborne illnesses that have been plaguing Native communities since the onset of the commodity food programs." The removal and moderation of these ingredients can help combat type II diabetes, hypertension, cancer, and obesity.
The food programs began when the American government took native tribes away from their traditional hunting and foraging grounds. This created a dependency that still can be seen today in food programs. Thompson believes that the food program was never about nutrition, but more a farm supplement program.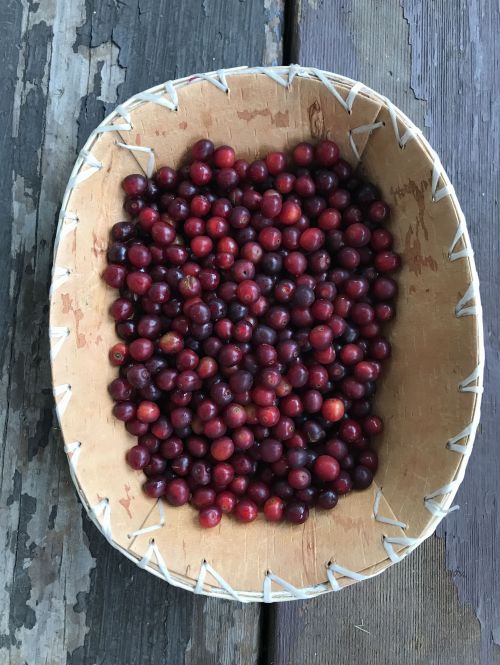 Also, beyond literal physical healing, Thompson says that finding these traditional foods can be healing for ancestral trauma. It should not surprise any American (Native or otherwise), that there was some pretty horrific stuff going on as Colonial Americans moved into Native lands. "Bury My Heart at Wounded Knee," by Dee Brown, is a good place to start if you are interested in learning about some of the atrocities that took place.
Bounties were placed on the heads of women and children. Substandard food and farming land were provided to many people. It was not a nice or pretty time in the history of America. Genocide was the most egregious, but part of it was the systemic strategy to intentionally remove Native culture from the landscape. We did not want Indigenous people to retain their culture, but to force a new way of life on a people who did not want that.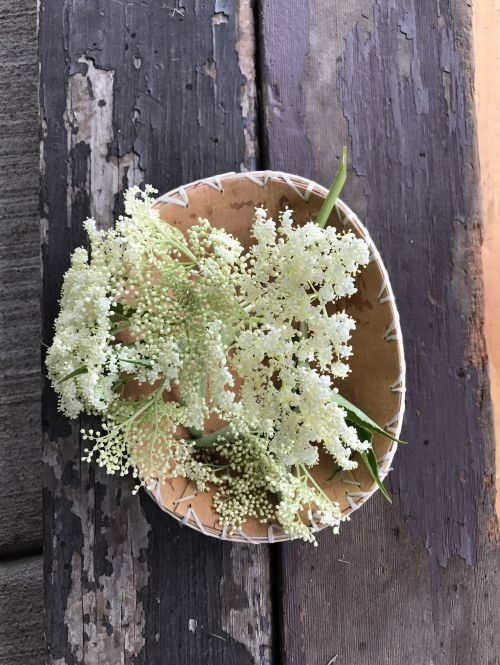 Removing the Native American people's traditional food and common ingredients was a means of oppression and control. Thompson says, "We have found documentation at the Smithsonian and other institutions that says that 'If you can control the food you can control the people' and that's pretty dark stuff." Regaining control of those foods and the culture is one way to help heal the ancestral trauma.
"Sean had a few of his Lakota recipes handed down to him by his mother and grandmother, but a lot of the recipes that have been handed to him seemed like they came out of a Lutheran cookbook. He knew there needed to be more research.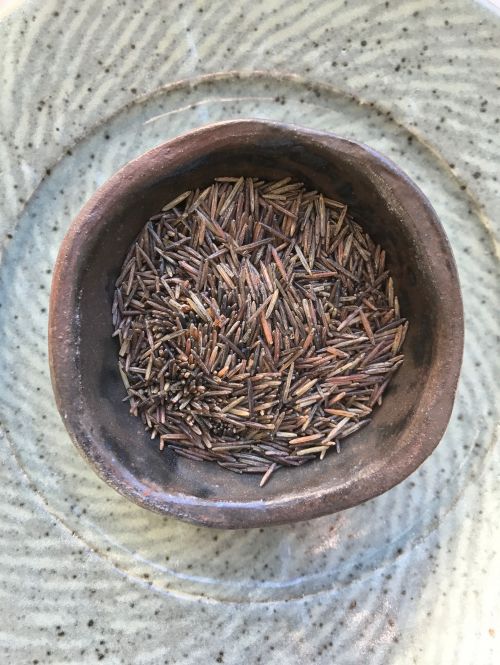 The fact is, that a lot of these recipes were systematically removed by the government and that's part of that mass oppression that happened." Thompson went on to say that "this isn't going to undo all of the terrible things that happened in tribal communities over the past several hundred years. What we are trying to do is set up a foundation so that other people can take the ball and run with it…. We feel like what we are doing is going to be multiple generations of work."
Finally, for both native and non-native citizens, learning about these ingredients provides a way to get excited about food. These are different ingredients that often can be found in our backyards. Since NATIFS has a nationwide goal of education, this can mean something much different for a community in Alaska or California than for those of us in the Dakotas.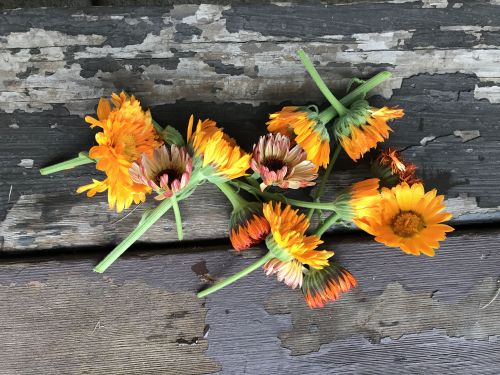 Thompson tells me that one does not have to look far to find some of these foods. In our area, we can go for a hike and find spruce tips, fiddleheads, and wild ramp leaves that all can be used for nutrition and flavor. There are maple and birch trees all over and the syrup as a sweetener that has some health benefits. We are including a recipe from The Sioux Chef for Mixed Berry Wojapi, which is a traditional native dish and can be used as a dessert topping, a topping for cornbread, even as a sauce for wild game, or like a pudding. If you are daring, replace or add in some of our local chokecherries or buffalo berries to the recipe.
Food is such a crazy thing, isn't it? It connects people, communities, and us with our heritage. Traditional recipes, no matter the background, are a celebration of an ancestral wisdom that can bring people together. Losing these traditions and the ancestral wisdom that enable these connections is a disservice to us all. The Sioux Chef and NATIFS work to save these connections for native communities that are in danger of being lost.
You can find The Sioux Chef and NATIFS.org online. There may be an event coming up in Bismarck in September, but hasn't been solidified. There is a for-profit restaurant they are working on in coordination with the Parks Board that tentatively is opening in 2020 called Owamni by The Sioux Chef and will likely be right in downtown Minneapolis on the Mississippi River. They are also working on a non-profit restaurant and culinary training center through NATIFS.
I asked if they can cater events in our area and she indicated that time is the biggest hurdle, but they have a team of people who are available for catering events throughout the region.
RECIPE
1 cup water
1 pinch mineral salt
1 cup blackberries
1 cup blueberries
1 cup raspberries
1 cup strawberries, tops removed
2 tablespoons maple syrup
Bring the water to a simmer in a medium saucepan; add the mineral salt and the berries. Let simmer for 20 to 30 minutes, continuing to stir as the berries break down. Cook to your desired consistency. Remove from the heat and stir in the maple syrup.
[Editor's note: Ben is the mind and the tastebuds behind https://ramshacklepantry.com/]