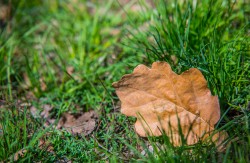 I did my usual trip to the farmers market on Saturday to stock up on tomatoes and other wholesome goodness and was saddened to realize that tomato season is almost over. It was a little bit later in the day than when I normally go and it was slim pickings. They were still lovely and full of luscious summer flavor but waning slightly. So I will have to start hitting up all the markets earlier in the day to hoard as many tomatoes as possible and then, once home, do some cooking, canning and freezing.
On a good note, cucumbers were prolific and all the beautiful squashes and pumpkins were out. It is safe to say summer is over and the appearance of the knobby, colorful squashes define fall and its arrival. The bright orange pumpkins along with Hubbard, Kabocha, Turban and Acorn squashes piled high adorned the ground in the dabbled sunlight.
These thick skinned beauties store well for weeks and in some cases months, unlike their summer cousins, which have to be refrigerated and eaten quickly soon after harvesting. Fall and winter squashes have a warm and comforting quality about them as they show up and are showcased in rich soups, roasted and braised in stews. They appear in dishes as rustic as the farms they came from and dress up nicely as elegant raviolis in fine dining restaurants.
Their definitive textures and flavors set them apart from each other and lend themselves to different cooking techniques. Spaghetti squash, when steamed whole until tender, reveals an interior reminiscent of spaghetti noodles when shredded with two forks. Dressed with butter or olive, some fresh herbs and a sprinkle of freshly grated parmesan cheese it makes for a tasty gluten free substitute for a bowl of noodles. All of these squashes are low in saturated fats and cholesterol, while rich in vitamins A, B, C and E and high in potassium and fiber.
We are all familiar with using pumpkin for pies, and acorn and butternut squashes adorn our Thanksgiving dinner tables but what of the Hubbard, Delicata and Kabocha? All of these squashes react well when roasted. Split and seed them, season and drizzle with melted butter and roast until tender. Scoop out the flesh, mash season with nutmeg and other warm spices and you have a delicious side dish. The mottled green or orange and yellow turban has a floury texture and can be boiled first until tender then finished with butter and seasoning. The Delicata is very much like a sweet potato and can be treated in the same manner. The Japanese Kabocha is sweet and nutty and, most importantly, holds it shape in soups and stews, not breaking down like other squash would do.
As summer officially came to a close earlier this week, the time is ripe to celebrate autumn. Not bemoan the loss of hot dry weather but to embrace the vibrant colors and crisp stimulating freshness of autumn. From a culinary standpoint I find it a very interesting season. Instead of just grilling I am cold smoking, canning, braising, fermenting and preserving. The grill is still there and will be all winter as I don't let a slight change in temperature stop me from firing it up. There is just something special about spending a day outdoors in the crisp autumn air that invigorates the senses, especially coming in to the warming smell wafting up from a pot of simmering roasted sweet potato soup garnished with toasted pumpkin seeds. Serve a chunk of warm, fresh from the oven, savory pumpkin bread alongside it and feel the warmth of autumn.
So grab a sack this weekend and head out to your local farmers market and get a variety of different squashes. Don't be shy about it as they keep well in a cool dry cellar. Experiment with the variety of subtle flavors and different textures. It is a very therapeutic way to while away a day, playing in the kitchen, making good food for family and friends.