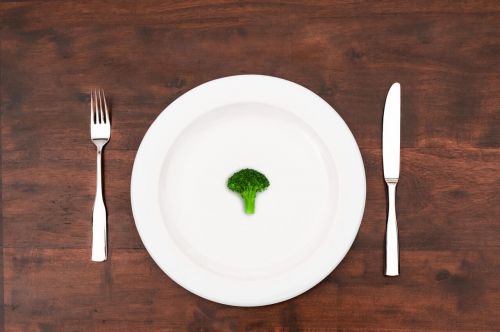 Hunger is an issue among us, and with 1 in 9 people between Cass and Clay every year using food pantries to sustain themselves it is an issue that needs to be addressed. While we all think about starving children in third world countries and in disaster areas, we must also look at our neighbors, friends and those we pass on the streets and wonder, "are you hungry?"
"When is the last time you had a nutritious meal?"
"How are you feeling?"
Food, particularly nutritious, fresh, healthy food, should be a human right, and there should be direct access without limitation. While one of the "Bread and Circus declines" of the Roman Empire was providing a loaf of bread to each lower-class citizen every day, the small movements towards ending the hunger crisis are those that we must focus on.
This week in Fargo, multiple events are focusing on this topic exactly. Ugly Food of the North, Cass Clay Food Partners, and NDSU Extension are presenting two days of learning, loving, and community involvement. Members of the community directly involved with ending hunger and raising awareness will also present and take questions from the community.
The Programming will begin on Friday morning at 8 a.m., Fridays at B, a monthly event presented by Ugly Food of The North.
This month will garner greater context and offer an expanded message about hunger to the community and those involved. With guest speakers Melissa Sobolik, Director of Ending Hunger 2.0, Great Plains Food Bank; Andrew Flory, Food Pantry Manager, Dorothy Day Food Pantry, and Stacie Loegering, Executive Director, Emergency Food Pantry. This lineup will do more than scratch the surface of the hunger problem in Fargo, and all over the country, and with time to socialize after, you can get up close and personal with the experts. This social time will also allow for discussion with other food minded community members allowing for solidarity and conversation.
On Sunday with funding from various community partners, there will be a free showing of the Documentary "A Place At The Table," at the Fargo Theater. The film does more than touch on the issues in the United States related to hunger. It dives in, and places you in the shoes of three people struggling with their own hunger crisis. It delves into the socioeconomic effects of hunger and how it is affecting our country physically, emotionally, and financially. Hunger affects our children in schools, our employed, and our aging generation of Americans. It's a very real issue that requires very real attention.
Join members of the community to embrace our empathy toward this local, and national issue. Talk, discuss and plan to take action to help your friends and neighbors have full bellies and full hearts. Help to restore the basic human right to eat, and to feel full. Talk to experts in the area, and find out how you can truly make a difference and what steps you can take to provide support to the members of your community that wake up and go to bed hungry, and just take some time to talk about the issue. We can all play a hand in feeding others.