​Tortoise or hare: eating for endurance
by Granville Wood | .(JavaScript must be enabled to view this email address) | All About Food | May 10th, 2015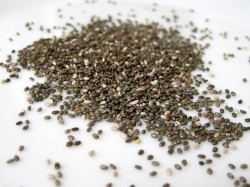 In the movie "Field of Dreams," where Kevin Costner builds a ball park in the middle of his corn field, a voice comes out of nowhere saying "Go the distance." And go he did, sticking to his dream and making a home field for a bunch of dead ball players.
Going the distance takes stamina, training, dedication and a plan. And that plan includes what we put in our bodies to fuel it. I am not a runner, but over the years I have done my share of long-haul backpacking, usually with a vertical upward element as part of the equation. This can be, and usually is, physically demanding, not unlike running a 10K.
Getting prepared was one of the keys for success, which means not just physically training but getting your body accustomed to eating healthy. I am not a declared health-food nut, vegetarian, vegan or forager. But I am conscious of what I put in my body, and think I eat rather well on a daily basis. Processed foods are not in my house with the exception of some Kashi cereals. We eat whole foods and not necessarily organic.
So every runner will tell you it's all about the carbs and loading up prior to the big race. So the super-foods are whole grain bread and pastas, but lean proteins, healthy fats and other sources of carbs should also be part of the plan. Oatmeal, bananas, chia seeds and sweet potatoes fit the bill. The one important thing is to get your body used to these foods prior to race day. Being bloated and uncomfortable from overdoing it on a new item before the race will make for a long day.
Trekking means you aren't packing a lot of bulky, heavy items, so energy-boosting protein bars, nuts and dried fruits are ingested on the go. Chia seeds are full of antioxidants, three times more than blueberries, and hold 12 times their weight in water, which makes them perfect for staying hydrated. So, in preparation, meals are broken down into thirds. Every meal should consist of one-third complex carbs, one-third lean protein and one-third vegetables. Cutting back on the booze helps, as well as avoiding sugar.
Spices and seasoning are critical in keeping things interesting when eating a lot of the same items over and again. Grinding fresh pepper and using punchy spices like curry, cumin and chilies makes food much more interesting. One of my favorite protein and carb loaded meals is kale sautéed in coconut oil with fresh garlic, a nice mound of mashed sweet potato, topped with a piece of fresh salmon roasted with some cherry tomatoes. Simple, colorful and pretty damn tasty.
The other side of strenuous, muscle-destroying activity is the recovery. One of the best recovery items is milk. Loaded with proteins, calcium and vitamins, it is ideal for giving your muscles what they need to bounce back. Regular whole milk has necessary fats and unsweetened almond or coconut fit the bill as well. All natural Greek yogurt is protein packed as well and a great way to satisfy those tired, achy muscles.
So a weeklong plan for meals and between-meal snacks is essential to success and getting your body fueled up and ready to go. Forty-eight hours prior, start the carb building. You don't want to overload the night before and feel full and stuffed. Granola and dried fruits for breakfast, baked sweet potato with tuna for dinner along with a protein smoothie. One day out get in some lean beef with lots of veggies and some noodles and more importantly rest. Race day, get fired up with some oatmeal and fresh berries, pancakes with an overdose of blueberries. Grab some protein breakfast bars and Gatorade for the road and have a blast.
And remember: Start like a tortoise, finish like a hare.