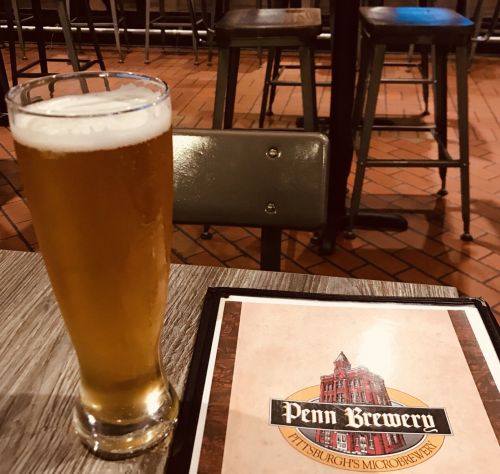 Perched along the banks of the Allegheny, Ohio and Monongahela Rivers and tucked up into the surrounding hills, Pittsburgh's 90 distinct neighborhoods are connected by more bridges than Venice. Commuters and travelers enjoy sweeping views from two of the nation's oldest funiculars. So kick off your Pittsburgh trip with an epic skyline shot, then set aside time to eat, drink, wander and sample the idiosyncrasies, some of the city's inimitable districts at street level.
Because breweries can serve as an anchor for their neighborhoods, they make an ideal base for exploring the museums, cuisine, cultural attractions and oddball attractions located a short walk away. As an added bonus, the Pittsburgh Brewers Guild has created an eminently searchable Pittsburgh Brewery Trail (pghbreweryguide.com) guide that makes it easy to filter more than 30 craft breweries by neighborhood, amenities (live music, food, family and pet-friendly) and preferred mode of transportation (bus and bike access), so you can completely tailor your experience to fit your tastes, your group or that day's itinerary.
Start your itinerary on the Monongahela Incline or the Duquesne Incline. These charming funiculars resemble a cable car and provide scenic rides up Mount Washington and excellent cityscape views from the top. The formeris the oldest funicular in the country (created in 1870), while the latter has been helping commuters get to work since 1877.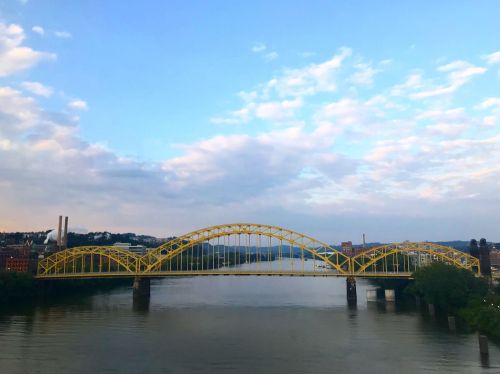 Downtown
From there, it's just a short trip to downtown Pittsburgh. This cultural and historic center is home to historic Market Square, which boasts al fresco dining in warm weather and a festive Christmas market in November and December. Stroll 14 square blocks of art galleries and historic theaters, take a guided architecture or public art walking tour, or download a self-guided walking tour from the Pittsburgh History and Landmarks Foundation website at phlf.org. You'll also find 24 miles of trails along the river flats and an urban State Park tucked into the very tip of the Golden Triangle, where the city's three rivers meet. Point State Park is a National Historic Landmark and contains Fort Pitt Museum, Fort Pitt Blockhouse (the oldest authentic building still standing in Pittsburgh), a 150-foot fountain and still more views of the Pittsburgh skyline.
Warm up (or cool off, depending on the season) at the First Avenue Taproom outpost of Penn Brewery. Established in 1986, this is one of the oldest craft U.S. craft breweries of the modern era. Its beers (including a light, refreshing pilsner and sweet caramel dunkel) are super accessible, even for craft beer newbies. And its hearty menu of sandwiches, kielbasa, bratwurst and sauerkraut is a tribute to the city's German heritage.
There are more classic Pittsburgh dining experiences to try downtown. The Original Oyster House was founded in 1870, which makes it the oldest restaurant and bar in the city. Putting fries on everything is a classic Pittsburgh move, but the "Almost Famous" sandwich at Primanti Brothers is a beloved riff on the tradition.
North Shore and North Side
Take the subway under the Allegheny River (yep, really) for sporting events and museum excursions. Take a tour or take in a game at PNC Park, home base for Pirates baseball, or Heinz Field, where the Steelers football team plays. While you're there, be sure to get a photo with the sculpture of Pittsburgh icon Mister Rogers that's been recently reinstalled near Heinz Field. Fans can find the original "Mister Rogers Neighborhood" puppets (and the host's sweater and sneakers) a few blocks away at the Children's Museum of Pittsburgh.
Speaking of famous Pittsburgh personalities, the Andy Warhol Museum is also close by. Its colorful exhibits are absolutely worth a pilgrimage, even if you don't consider yourself an art aficionado. True art nerds will love the site-specific installations at Mattress Factory and the weird and wacky Randyland, artist Randy Gilson's house/evolving found art experiment that's re-imagining the neighborhood.
Refuel at one of the local craft breweries before heading to the nearby Carnegie Science Center. War Streets Brewery's basement nano brewery produces stouts, porters and Irish-style red ales, Southern Tier Brewing Company's Pittsburgh location boasts a PA-inspired hazy IPA and a blonde ale infused with local coffee, while 412 Brewery features cheekily-named sours, West Coast IPAs and regional cider and mead for fans of the funky, sweet and fruity.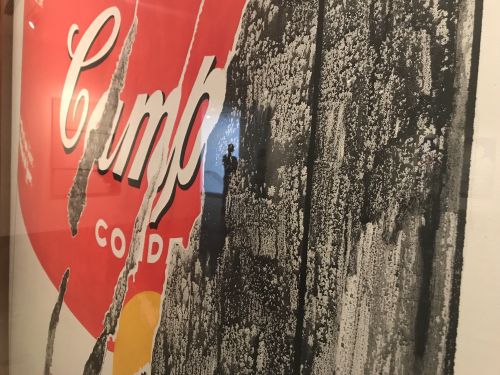 Lawrenceville
Less than three miles from downtown, the boutiques, art studios, restaurants and coffee shops of Lawrenceville bloom. This eclectic neighborhood is home to the Clemente Museum (a tribute to Roberto Clemente, beloved baseball player and humanitarian), a variety of artistic and culinary events, (from pop up markets in the summer to The Joy of Cookies Cookie Tour each December), and nourishes fledgling artists, designers, business owners and chefs.
This spirit of enthusiastic experimentation prevails in the local breweries as well. Cinderlands Beer Co. is a creative incubator for beer that compliments from-scratch dinners and locally sourced bar bites like (duck) Scotch Eggs and vegetarian chicharrones, a savory and addictive oxymoron. Eleventh Hour Brewing Co. offers an impressive range of IPAs (with the occasional kolsch and Irish stout for balance), while The Church Brew Works serves up Great American Beer Festival winners like Pious Monk Dunkel and Celestial Gold in one of the coolest locations in town. Guests nosh on pasta, ribs and pierogies (one of the staples of Pittsburgh gastronomy) underneath the soaring arches of a deconsecrated Baptist church.
For a taste of what else is cooking in the neighborhood, check out the 'Burgh Bits and Bites Food Tour. You'll sample dishes from a variety of local joints and learn a little more about what makes the chefs, the neighborhood and the local food scene tick.
When it comes to understanding Pittsburgh, the Lawrenceville, Downtown, North Side and North Shore neighborhoods are just the tip of the iceberg. Home to 90 proudly distinct districts, each with its own local flavor, Pittsburgh offers a wealth of culinary, artistic, and cultural experiences to slow down and savor, one street, one beer, one neighborhood at a time.
[Editor's note: Alicia Underlee Nelson is a freelance writer and photographer who traveled to Pittsburgh as a guest of visitpittsburgh.com. She is the author of "North Dakota Beer: A Heady History," and co-host of a podcast called Travel Tomorrow, which is available at TravelTomorrowPod.com and wherever you find your podcasts. Follow her adventures at prairiestylefile.com.]