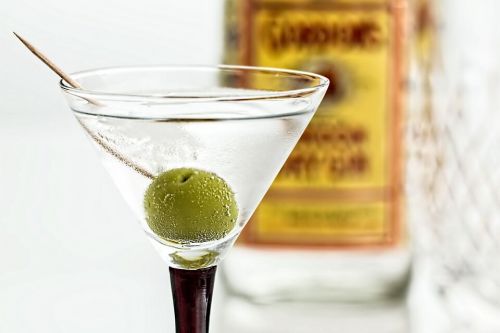 For over seventy years, the Fargo Moorhead Community Theatre has been a driving force for local theatre arts and as such, has been continuously evolving not only its facilities at The Stage at Island Park but also its fundraising efforts. This year, the FMCT has created a special new fundraising event that hopes to stand out in a field of wine and beer tasting events that has begun to feel a bit crowded, as of late.
The First Annual "Shaken, Not Stirred" is a martini tasting event that is sponsored by Happy Harry's Bottle Shops and the proceeds will directly benefit the FMCT and its mission to provide theatrical and educational opportunities to engage and enrich the greater community.
Lindsey Stacklie, Development Director at the FMCT, is excited to change things up a bit this year and shake things up for this special event. She states, "In the past, the Fargo Moorhead Community Theatre has hosted an annual wine tasting. As the community grows there continues to be many wine and beer tasting events available. We wanted to break away from what we had previously offered with our annual wine tasting, and truly highlight something different that might perhaps appeal to a new and broad community base. With the idea of doing something different firmly in place, we presented the idea to Happy Harry's -- they were truly excited about this unique and fun evening!"
Lindsey and the FMCT are not only involving their longtime sponsor, Happy Harry's, but are also happy to once again work with a partner they have used in the past, Hornbacher's foods, who will be providing an array of heavy appetizers and other fun bites. One newer business that Lindsey is especially excited to feature, Milk Made, has quickly become known for show stopping cheese and charcuterie displays. Another local startup, Sugarplum, will be providing sweet treats. As a community organization, Lindsey feels it is important to work with great local businesses whenever possible and simply states, "We believe in small business and supporting our community; I believe these partnerships and catering opportunities are worth mentioning."
While the main focus of the event is fun and fundraising, it is also going to be an incredible opportunity to learn a bit more about this classic cocktail as well as experience some modern twists presented by some of the best mixologists in town. In addition to a traditional recipe of gin, vermouth and an olive garnish, there will be the James Bond Casino Royale version (aka Vesper) and three other takes on this legendary cocktail.
If the delicious drinks and special evening get you feeling extra generous, there will be a silent auction to help raise some additional funds beyond the ticket receipts. Some of the incredible and enticing auction items that are already getting a lot of interest are a package of Bison Football tickets that include two tickets to each home game and some Bison gear to wear to the stadium and a special package from Proof Artisan Distillers.
DETAILS:
Saturday, April 14th 7-9 p.m. 21+
Tickets: $45 at FMCT box office or www.fmct.org