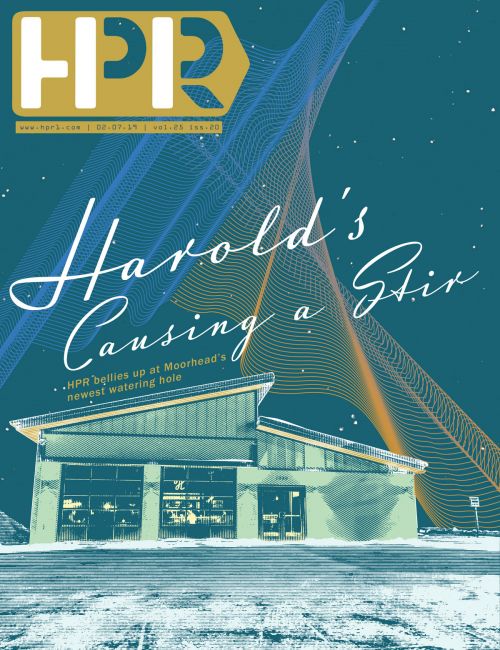 The 1,290 square-foot garage that was once Main Avenue Auto has generated a lot of buzz for good reason. Harold's on Main is Moorhead's newest watering hole and the attention is all in the details. With its dark wood paneling, green vinyl booths, decadent wallpaper and red-votive-candle-lined horseshoe-shaped bar. It's aesthetically reminiscent of a cozy mid century lounge or supper club.
Plus with their spacious and ultra stylish bathrooms we predict that they may become Fargo-Moorhead's number one selfie spot with their luxe wallpaper and gold-toned sculptural swan-shaped faucets.
One thing patrons may notice is the lack of televisions in the space; there is a digital projector on hand for special occasions. "We don't plan on using it all that often though. We may do big games here or there, maybe the Oscar's and stuff like that. This is more about atmosphere, music and hanging out with friends," bar manager Aaron Hanson said. Hanson is a veteran of the FM bar scene. You may recognize him from behind the bar at Monte's or the HoDo.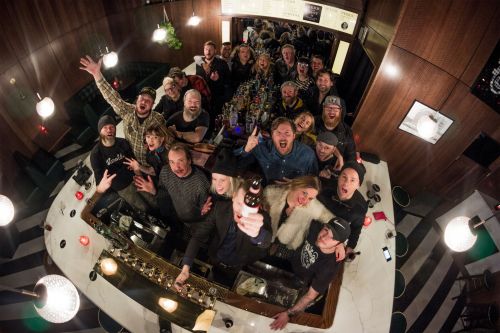 When putting Harold's cocktail menu together Hanson wanted it to cover both ends of the bar spectrum and include beautifully handcrafted cocktails as well as three dollar Hamm's beers. The cocktails are named after the bar's owners. For example, "Papa Pancho" is named after Rob Pope, "Cozen's friend" after Eric Odness, "The Har Mar" named after Shaun Tillman and "The Dirty Preston" named after Preston Olson, etc.
Harold's was named after owner Eric Odness's grandfather Harold, who was a local Hamm's delivery driver. His work shirt from which the bar's logo was derived hangs proudly on the wall.
Along with the closeness of good company, music is a distinct part of the bar's identity, considering the owners' musical roots: Odness (Ageist, Primitive Weapons, The Wanted), Rob Pope (Spoon, The Get Up Kids), Sean Tillman (Har Mar Superstar), Frank Bevan (Freedom Fighters), and Preston Olson (Dirty Preston). There won't be live music within the space nor a jukebox, though they do take pride in their killer playlists.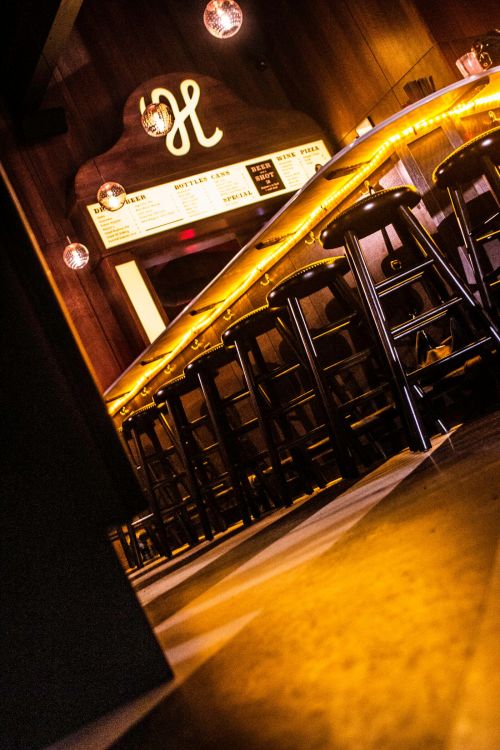 Rob Pope and Eric Odness have known each other for years; in fact, they co-own two bars in Brooklyn -- Goldie's and Lake Street. Odness is originally from Moorhead and wanted to open a bar in his hometown for years. Though based in New York, he will be overseeing operations remotely.
Fargo-Moorhead piqued Rob Pope's interest shortly after Spoon played at the Fargo Theatre a few years back. Odness elaborated, "He (Pope) texted me the next day, like 'Oh my god dude, we had so much fun in Fargo last night. I love that place. We should open a bar there!' " Odness went on to say, "Someone I already opened a bar with suggesting it kind of gave me a little turbo-boost. I've wanted to do it forever but if somebody else backs me...yeah, let's go for it."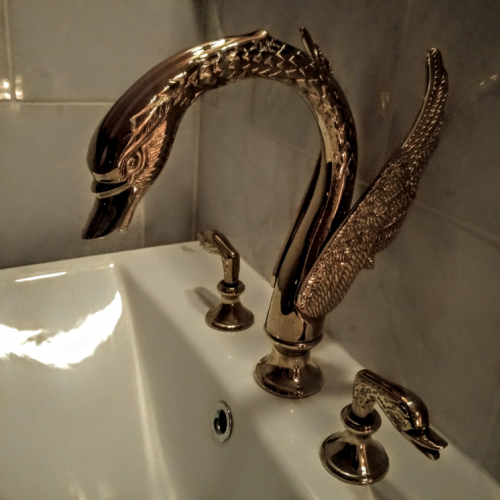 Odness gained a foothold in the music and bar world during the time he spent in Minneapolis, bartending and booking shows at the Dinkytowner. Around this time he met Sean Tillman through his childhood friend and now business partner Preston Olson. Eventually he and Tillman lived in New York at the same time and Odness played bass for Har Mar.
Olson is a Moorhead native who currently lives in New Jersey. When asked how he felt about opening a bar in his hometown he said, "So happy to open a bar with these guys, some my oldest friends from childhood, most of them I met right here in Moorhead and just a few blocks from my earliest memories. Being a toddler and sneaking free donut holes at Hornbachers. Riding my BMX bike to Save A Buck, a tiny gas station/arcade. Blizzards at Dairy Queen, high school senior photos at Haney's. Then later seeing amazing bands at Ralphs. All of it along Main Avenue in Moorhead. Now, there's Harold's On Main. We want to give back to our hometown that gave us so much."
There's a lot of talk about Harold's filling in the social gap that Ralph's Corner left behind in the Moorhead bar scene when it closed in 2005. We couldn't help but ask Odness why Ralph's left such an impression on him. "For me, it was my first bar, everyone has a lingering love for the first bar they frequented in their younger years. It was kind of a mecca for awesome music. Graphic designers and all kind of artistic oddballs hung out there. You didn't necessarily feel welcome downtown back then. There were just a lot of sports bars where we weirdos didn't fit in that well. Everyone was welcome at Ralph's. It was pretty sweet."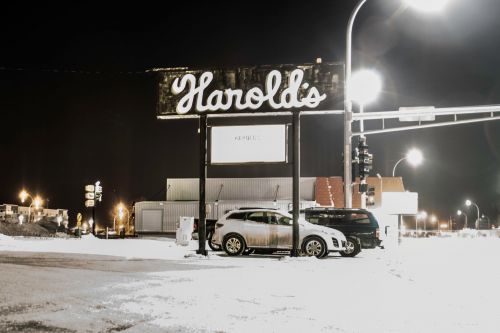 YOU SHOULD KNOW:
Harold's on Main, 1330 Main Ave. Moorhead
(218) 233-3477