​More local breweries means a bigger Zoo Brew 2
by Chris Larson | .(JavaScript must be enabled to view this email address) | Beer Snob | July 19th, 2017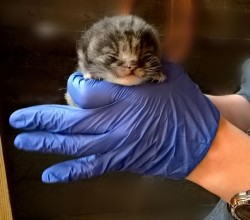 The Red River Zoo is inviting adults to gather their friends and tap into your wild side for one special night of fundraising. Zoo Brew is back again at 7pm on Thursday evening, July 27th, and with even more beer to sample than last year and beautiful summer weather on the forecast, it is shaping up to be twice the party it was last year.
Three new local breweries have popped up since the last Zoo Brew and that means even more great local beer to sample with your price of admission, which also includes all day entrance to the zoo.
You could even make a day of it and take the kids between 10am and 5pm and then come back at 7 when the gates reopen for the party!
Even if you don't have little ones to entertain, this is a perfect opportunity to visit our local zoo to see the animals and experience some of the exciting and interesting projects the zoo is proud to be involved in. Some of these ventures are unique to our local zoo and while they may sometimes slide under the local radar, nationally our growing zoo is making a real impact on conservation efforts. Sally Jacobson, executive director of the Red River Zoo, was more than happy to offer up some tips for first time visitors. "If you have never been to the Red River Zoo, you definitely want to see our North American river otter exhibit. The underwater viewing area is designed to look like an otter den in the red river valley. The wolf pack is always a big hit. We have six grey wolves, which can be viewed in our trapper cabin exhibit.
"But more importantly, I would suggest people visit some of the rare animals that you may not see at other zoos you visit, particularly the Pallas cats. Pallas cat kittens have the highest mortality rate of any wild cat species. 50% of all Pallas Cats born die within the first 30 days. The cats themselves are only fertile for 24 to 48 hours a year. We have had amazing success with Pallas cats and are pleased to have our newest litter on exhibit.
"They are one of our SSP (species survival plan) animals. The goal of SSP's is to ensure that we have enough genetic diversity within the captive population to ensure we could maintain a healthy population for 100 years if a given animal became extinct in the wild. Other SSP animals we specialize in are Sichuan Takin, White Naped Cranes, Chinese Red Pandas and Bactrian Camels.
"In addition to our animals exhibits, people definitely do not want to miss our all new zoo farm and Nature's Playland. We just opened a beautiful new sensory garden in Nature's Playland. The sensory garden is absolutely beautiful and is also a certified pollinator garden."
For those who aren't able to come during the day, exhibits will be accessible during the event and zoo staff may even bring out a special friend or two to introduce you to.
The most important and exciting thing about this event is that through partnerships with the local breweries and sponsors, you are able to sample from six different local breweries and help raise funds that go directly to the zoo, which relies almost solely on fundraisers like this.
According to Jacobson, "The Red River Zoo is completely non-profit and does not receive any municipal funding. This is quite unusual. Most zoos receive tax dollars for their operations. Our Zoo must rely on earned revenue and donations to continue to operate and grow. It can cost over $90,000 each month to operate the Zoo. The money raised at Zoo Brew will help us continue to operate and grow. Each year we bring innovative educational programs to over 7,000 kids, offer memorable experiences to 150,000 visitors, provide excellent care for our animal collection and actively participate in conservation efforts like our captive breeding programs and national campaigns such as the Save the Vaquita campaign."
The Zoo is encouraging guests to arrive early to get in on the limited free sampling but with samples from returning sponsors Fargo Brewing Company, Drekker Brewing Company and Kilstone Brewing, and new sponsors Flatland Brewing, Drumconrath, and Prairie Brothers Brewing there should be plenty of samples available until the band takes the stage.
A cash bar operated by Sidestreet Grille and Pub will also be onsite until the party ends at 10pm, and concessions will be available at the Dancing Crane Cafe and the Zoo Brew BBQ Station.
Tickets can be purchased at: https://www.eventbrite.com/e/zoo-brew-2017-featuri...