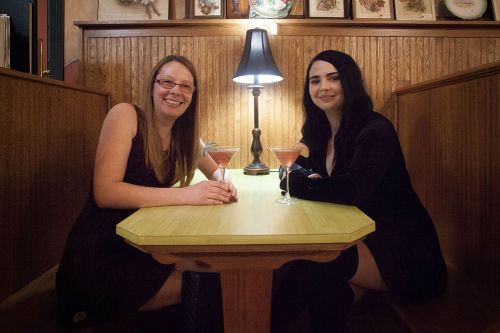 It's always good to be missed and I've heard the same phrase, or a variation of it, from many readers over the last month or so…."when are you (HPR judges) starting the Cocktail Showdown?" While this year's edition of the High Plains Reader's Cocktail Showdown has begun a bit later than previous years, on behalf of my fellow judges and the fine participating establishments scattered throughout Fargo/Moorhead, I proudly present to you the first week of the 2019 edition of the High Plains Reader Cocktail Showdown. For a first week it is also a great example of the variety of boozy beverage bartenders that have chosen to take part and is illustrative of the range of establishments we have participating again this year. As always, we invite you to follow us on this journey and seek out any or all of the cocktails that make your mouth water because the point of this all is to give you a peek at the variety of talented people we have creating delicious libations in our local market.
Our first visit this year brought us to one of the more legendary "dive-bar/watering hole" type establishments in town, if not in the region. The Empire Lounge at 424 North Broadway was established in 1936, making it one of, if not THE oldest established liquor license holders in town. While they have never tried to be anything but the very reasonably priced, local watering hole they have always been known as, they have begun to up their game in the last few years by responding to customer requests for elevated spirit choices and local and regional craft beers. No, this isn't ever going to be one of the great spots to grab a super trendy milkshake IPA, but their beer list is no longer only names your grandpa would recognize and you can probably find a nice sipping tequila for them to pour you too.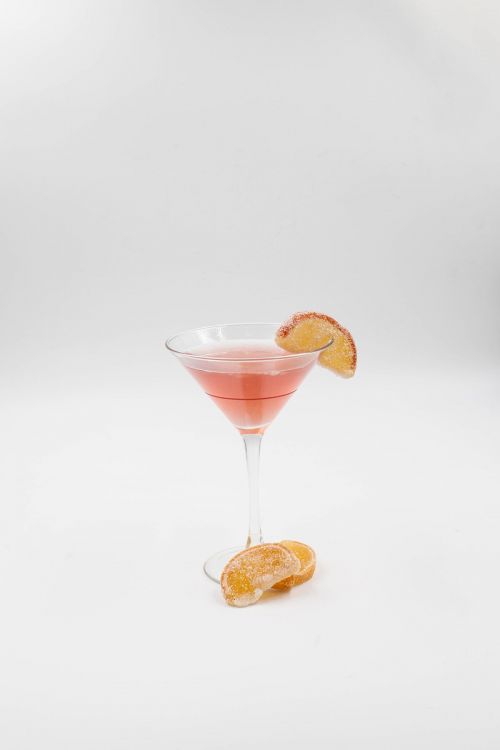 The drink: Kate Barlow
Presented by: Katie Schick
Because we weren't familiar with the name, we had to ask for the story to find out that it is inspired by a character in the Disney movie Holes. Upon doing further research, I discovered that in the story, Kate is known for her beauty and her spiced peaches. Unfortunately, this drink wasn't particularly beautiful, nor did it contain peaches or spice but it was a surprisingly not too sweet take on a raspberry margarita. Katie muddled lime wedges, added in some Chambord (a raspberry liqueur), Casamigos Blanco tequila, and a house-made margarita mix before it was shaken with ice and then presented in what appeared to be a version of a pilsner glass with no garnish. The raspberry flavor didn't overpower the fresh lime which led to a pleasant and surprisingly tart finish.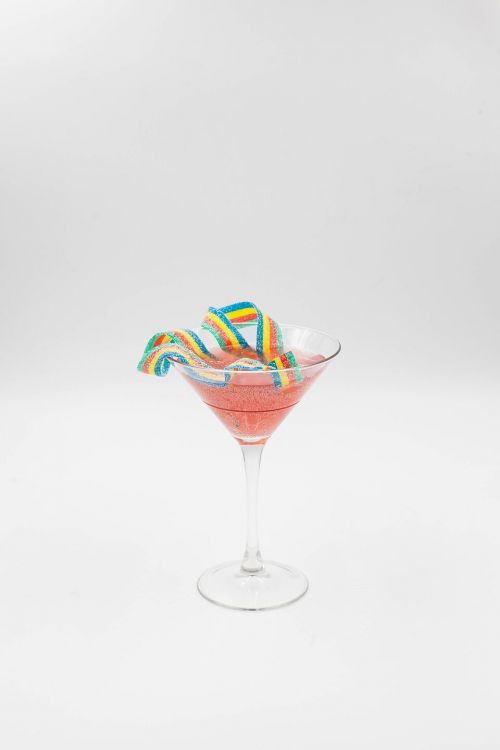 The shot: Fruit by the Foot
The creator: Carrie Schulz
When it comes to their drink creations, perhaps the one thing the Empire is known for is their tendency to serve you a shot in a frosty mug that looks like it is 22 or 24 ounces and the Fruit by the Foot, is no exception to those expectations. Carrie started out with Crown Royal Apple flavored whiskey and gave it additions of Ciroc Red Berry vodka and cranberry juice before topping with a bit of Squirt. I did find it somewhat surprising how those four simple and readily available ingredients were able to clearly convey the familiar yet vague berry flavored leathery fruit treat from my youthful days. A great example of how dive bars and watering holes are never to be underestimated when it comes to their abilities to build flavors with limited ingredients and tools, this shot was quite easy to consume and the cranberry juice really went a long way in cutting the sweetness of the syrupy flavored whiskey and vodka.
We continued our journey down Broadway to Twist. In the heart of downtown Fargo for the last two years, Twist has been known for cocktails delivered with an attention to detail by an educated and creative staff. They feature late night happy hours and one of the best selections of whisky in town and although they employ a cast of talented beverage creators, it was Josh Goedtke, a Cocktail Showdown and Bartender's Battle veteran, who presented us drinks on this night.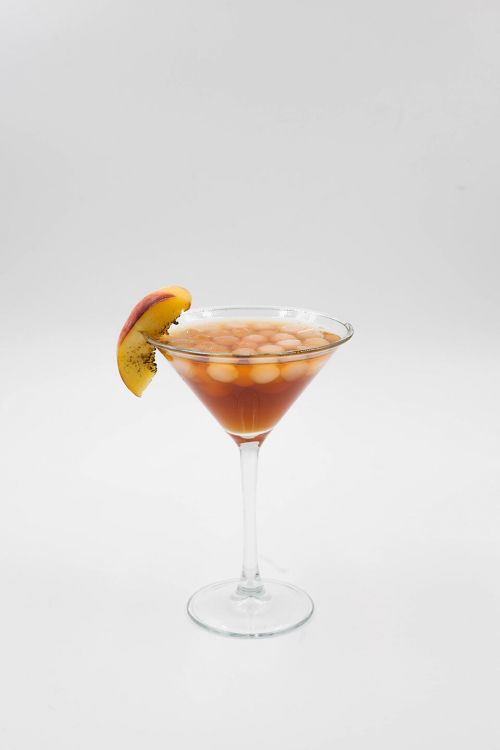 The drink: It's Lit, Man - hattan
The creator: Josh Goedtke
Josh has historically been known to bring at least one cocktail that requires a bit of long term preparation and this drink continues in the same vein. He began, long before we arrived, by juicing and clarifying fresh peaches and then combining that juice with ghost pepper, a bit of bourbon, and cinnamon. With this mixture, he froze little balls that looked very similar to those brand name frozen ice cream pellets you can buy at sporting events. These little frozen dot-like pellets were presented in a double rocks glass while he told us what they were and while he began to mix the heart of the drink. Dickel Rye, Antica Sweet Vermouth, Aperol and peach bitters were combined and then added to a martini glass with a float of 151 proof rum. The martini glass was lit on fire and then presented to us along with the rocks glass of "spiced peach" ice balls. We were instructed to blow out our flames and then pour the ice balls into the martini glass for a drink that transformed as we drank it. The spice intensified in a nice and exciting way without ever becoming overpowering because it was carried through with more and more peach,caramel, and vanilla (from the bourbon) with each melting dot. Cinnamon is a wonderful way to tie fruit and spice together and experts like Josh use it somewhat frequently with delicious results, especially in the fall and winter.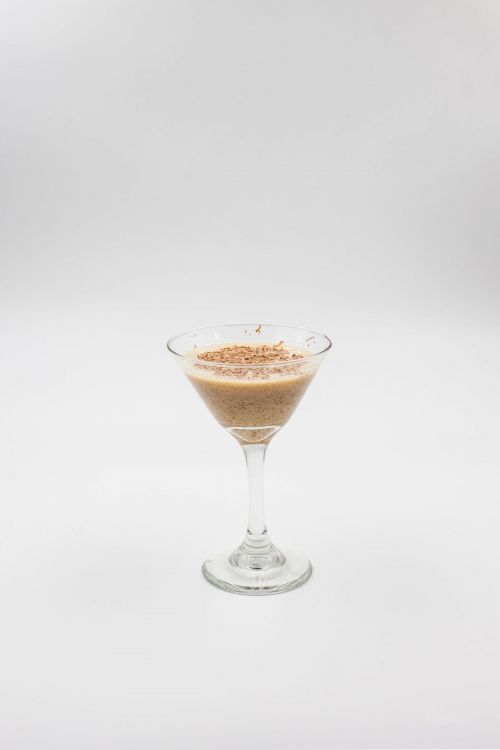 The after-dinner drink: Columbian Jitterbug
The creator: Josh Goedtke
Josh started out with a muddler and crushed some local Stumbeano coffee beans with some 151 proof rum before tossing a bit of vanilla vodka, Frangelico hazelnut liqueur, Godiva white chocolate liqueur. When I asked why the 151 proof at this point of the build (it is most commonly used as a float used to flame a cocktail), he explained that he often uses 151 to help extract some caffeine as well as additional flavor from muddled coffee beans. (Cocktails with a caffeine kick sound like a perfect Friday fix me up to me!) He then shook the mixture with ice and then strained it into a martini glass before shaving dark chocolate on top for a gentle and classy touch. The white chocolate does take over a little bit but the coffee still shines through and the nutty Frangelico ties it together well. This seemingly decadent after dinner drink is actually quite light and fluffy, like a tiramisu in a glass.