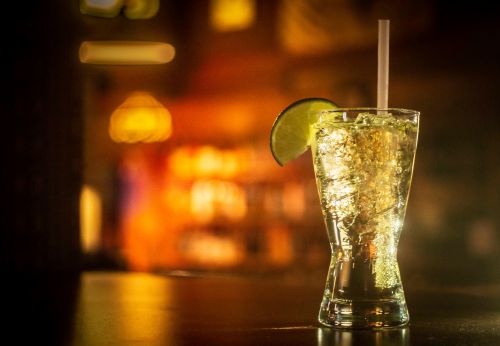 It sure seems like almost every week we go out for the Cocktail Showdown, we are faced with winter weather that threatens to derail our plans. This was one of the first Wednesdays of the year that found us enjoying a fairly mild winter walk to one of the more established downtown drinking spots, Rooter's, where Leo Gonzalez mixed us up a couple of drinks that featured Jameson and will probably sell like mad after the St. Patrick's Day downtown parade. We then hoofed it down the street to Rhombus Guys, where Justin Ryttie treated us to two of the drinks featured on their current cocktail menu.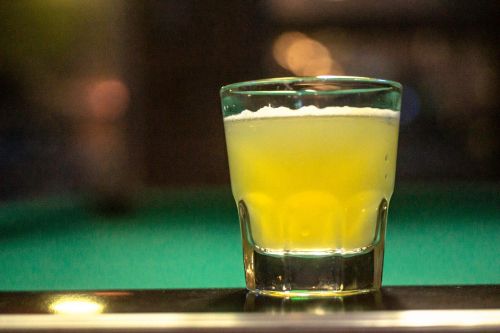 The shot: Tumbleweed
The creator: Leo Gonzalez
Leo filled a shaker with Jameson Irish whiskey, peach schnapps, Jeremiah Weed Sweet Tea Vodka, lemonade, and ice. After shaking vigorously, he then strained the shot into shot glasses that were presented straight up with no garnish.The shot first came across the palate as a blend that tasted a bit like a peach Arnie Palmer that was spiked with a touch of something boozy but indistinct and then my taste buds found just a hint of that familiar Irish whiskey flavor.
The cocktail: Whiskey Splash
The creator: Leo Gonzalez
Starting again with a shaker and Jameson, Leo added to it: Absolut Citron, triple sec and ice before shaking to chill and dilute. The mixture was strained into a bowtie-shaped beer glass full of ice and then garnished with a lime wedge. This light and refreshing whiskey cocktail would be a great way to celebrate St. Patrick's Day weekend with an Irish whiskey drink and an ideal sunshine sipper. Should we ever see sunny weather that calls for patio drinks, I just might have to put my own twist on this recipe at home.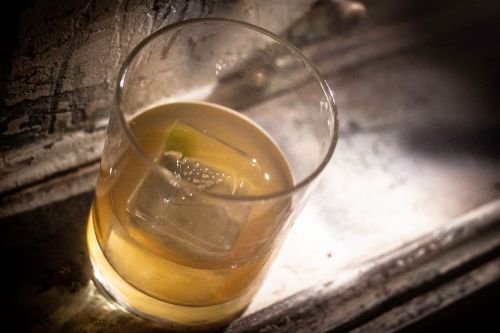 The cocktail: Devil's Kiss
The creator: Justin Ryttie
Justin began by pulling out some large clarified ice cubes that he set aside to "temper" as he built the drink and told of how the name and ingredients were inspired by the story of original sin. The list of ingredients included Dubliner Honey Liqueur, Jim Beam Apple, 2 Docks Fire by Proof, and a house-made jalapeno tincture and all were added to a glass pitcher and stirred with ice. He then stamped the ice cube with a special pizza slice ice stamp. The cube was placed into the rocks glass and then he rubbed a lime twist on the rim of each glass before the mixture was strained into the glass and then garnished with the lime twist.
This drink really reminded me of a beautiful Honeycrisp apple with a tiny little hint of heat from the jalapeno tincture and cinnamon whiskey. The use of three different whiskeys would lead you to believe it was heavy on whiskey flavor but to me, the whiskey came across as cleverly hidden beneath sweetness and spice.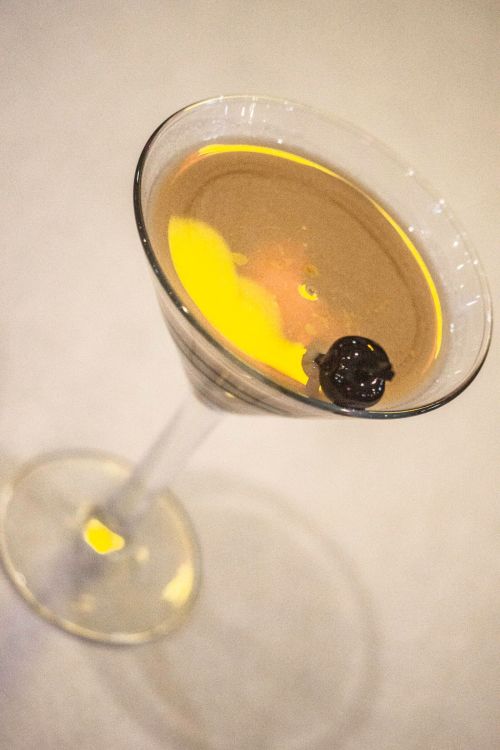 The after dinner drink: Chocolate Cherrytini
The creator: Justin Ryttie
Justin began with a blend of Van Gogh Dutch Chocolate Vodka and Dutch Caramel Vodka with a touch of Tattersall Sour Cherry. It all went into a shaker with half and half and ice before being shaken well to chill and mix. A martini glass was then lined with a chocolate syrup swirl and the cocktail was strained into the martini and served up with a luxardo cherry on a pick as a garnish.
A delicious and decadent dessert drink that was not overly sweet and delivered a hint of caramel and sour cherry underneath a mostly chocolate martini. The cherry garnish, when taken in little bites, helped pull out the cherry and come across as a chocolate covered cherry.