Screaming For Silence, Fifth Hour and Nine Eyes
Fri, July 3, 9 p.m.
The Garage Bar, 3108 Ninth St S, Moorhead
Celebrate the eve of Independence Day with some hardcore rock 'n' roll. The headlining act Screaming For Silence is based out of Omaha and have a very approachable metal sound. Supporting acts include Fifth Hour and local band Nine Eyes. Tickets are $5 in advance (available at The Garage Bar) or $7 at the door. Attendees must be 21 or older.
Old-Fashioned Community Fourth of July Celebration
Sat, July 4, 7 p.m.
Bluestem
The Independence Day celebration and fireworks show that's usually held at MSUM will take place at Bluestem this year. Festivities start at 7 p.m. with Games Galore. Lake Agassiz Concert Band and Front Fenders will provide musical entertainment. The fireworks show will start at 10:30 p.m. For more info, visit mnstate.edu/july4.
Bonanzaville 4th of July Celebration
Sat, July 4
The valley's premiere pioneer village and museum is hosting a truly old-fashioned 4th of July celebration. Starting with a 5K and 10K run at 7:30 a.m., there will also be a BBQ picnic, parade (at 2 p.m.), dunk tank, train rides and fireworks show at dusk. Visit bonanzaville.org for more info.
Red River Valley Fair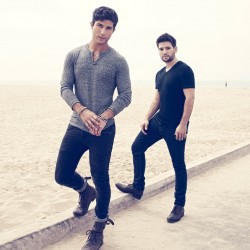 July 7 to 11
Red River Valley Fairgrounds
Chili cheese fries, cotton candy, scream-inducing rides and rock 'n' roll, among other amusements, await folks in West Fargo starting this Tuesday. This year's grandstand music acts include Dan + Shay, Craig Morgan, Lee Brice, Halestrom, Hairball and Joe Nichols. There will also be plenty of local musicians featured, including October Road, The Van Ruins and Tripwire. For set times and all other fair-related info, visit redrivervalleyfair.com.
Julie Buffalohead's "Coyote Dreams" opening reception
Thurs, July 9, 6:30 to 8 p.m.
Plains Art Museum
The Minnesota Museum of American Art, in St. Paul, has teamed up with the Plains Art Museum to bring Minnesota-based painter Julie Buffalohead to Fargo. An opening reception for her exhibit "Coyote Dreams" will take place on Thursday. According to a museum statement, "Buffalohead's work challenges stereotypes of American Indians through narrative imagery drawn from myths and fairytales, Native culture, and personal experience."
ART CREDIT: Julie Buffalohead, The Standoff, 2012, 20 1⁄4 x 30 1⁄2 inches, mixed media on paper, Collection of Thomas Arneson, Minneapolis; photo courtesy of the artist and Bockley Gallery
Music Montage: all ages open mic
Thurs, July 9, 7 to 9 p.m.
Great Northern Park, 425 Broadway N
Bring your guitar and/or your singing voice – the Fargo Park District is hosting an open mic event at Great Northern Park, right outside the bike shop. All ages and all skill levels are welcome at this free event. If you can't make it this Thursday, mark your calendar for two more upcoming "music montages" on August 13 and September 10. For more info, visit fargoparks.com.