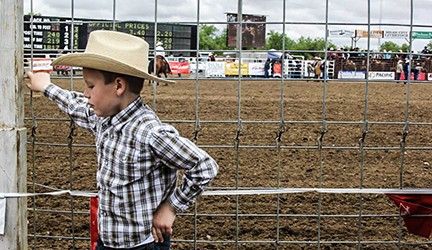 Leonard Ranch Rodeo
Sat. Sept. 12, 2 p.m.
Jim Runck Memorial Arena, Leonard, ND
Not your everyday rodeo, with events such as wild cow milkin', steer riding, steer muggin', mutton bustin', steer loading, boot scramble and a bean bag race. Plus you can stick around for a steak supper in the city park and kick up your boot heels to Blue English at the Ringneck Bar and Grill as part of the annual Leonard Fall Festival.