Tues, Sept. 1, 5:30-7 p.m.
Drekker Brewing Company, 630 1st Ave N, Fargo
Indulge in "Ugly Food," fruits and vegetables that never make it into grocery stores, this Tuesday at Drekker. The potluck will highlight ways to accept foods of all shapes and sizes. Share a dish of ugly food from your own garden or just come and hang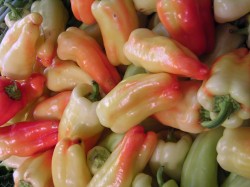 .