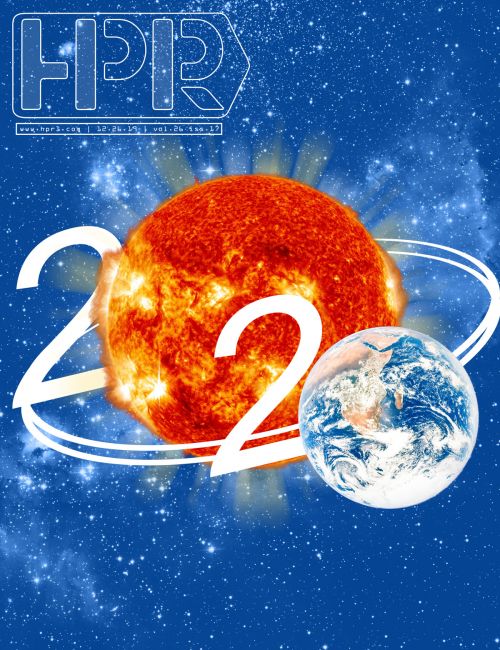 New Year's Eve celebrations usually go one of three ways – you either end up introverting at home, go out to eat at your old standby or ring in another year at your favorite local bar. There's absolutely nothing wrong with any of that.
But if you want to shake it up this year, you can drink champagne in 1920s formalwear or your best 80s looks, lace up your roller skates, twirl light-up hoops or prepare your own lobster dinner from scratch with someone special. Toast the New Year with punch and root beer floats with the kids and turn in early or raise a glass of champagne as the ball drops. There are drag shows, burlesque performances, live wrestling, and a salsa dancing masquerade party. With options this wild, it doesn't even matter if you make it to midnight.
NDAWF Ring in the New Year by Art Riot & Valkyries of the Valley
10 p.m.
Rick's Bar in Fargo
Burlesque goddesses Frisk. E. Business, Ketel Wonder, Holly Handful and Sasha Savage and the bruisers of the North Dakota Apartment Wrestling Federation bring a high-energy mash-up to your celebration. facebook.com/valkyriesofthevalley/
NYE Lobster Dinner for Two
6 p.m.
Square One Rental Kitchen and Events in Fargo
This evening is half cooking class and half fancy dinner. You'll learn how to prepare and steam lobster and make the entire meal from scratch, from the mushroom risotto to crème brulee for dessert. squareonekitchens.com
JustNtyme's Fierce Drag Show New Year Celebration
7 p.m.
Delta Hotels By Marriott Fargo
Host Jamie Monroe joins Geneva Richards and Tommy Boy to help the irrepressible JustNTyme ring in the New Year with sequins and glitter. VIP Platinum tickets include a bottle of champagne and party favors.
New Year's Eve With The Force
4:30 p.m.
Scheels Arena in Fargo
The Frozen characters will be on hand to meet kids at 5:30 and there'll be caricatures and games on the concourse both before and after the puck drops at 6:05. fargoforce.com
New Years Eve Skating Parties
10 a.m. and 8 p.m.
Skate City ND in Fargo
Go retro with an old-fashioned roller skating party. The daytime party is good for families and new skaters and features a balloon drop. The evening event is for experienced skaters 12+. skatecitynd.com
NYE 80s Retro Party
8 p.m.
Bar NINE in West Fargo
Bust out the fishnets and acid-washed jeans and compete for the chance to win prizes for the best look. There'll be 80s and 90s hits playing all night and a free a champagne toast at midnight. barninewf.com
New Year's Eve Dinner
5 p.m.
City Brew Hall in Wahpeton
Dinner music from Erin Gaffany turns into a party closer to midnight. Try the special dinner menu and a champagne flight and welcome 2020 in style. Reservations recommended. 701-591-2739
Kids Blast! New Year's Eve Party
3 p.m.
West Fargo Public Library
Bring the kiddos out for craft projects and ice cream float during this free, family-friendly event for all ages. No registration is required. westfargopubliclibrary.org
Ring in the New Year Roaring 20s Style
8 p.m.
Firehouse Pub in Wahpeton
Rock your suits and fringed dresses for a high-energy costume party and a flapper-approved free champagne toast at midnight. 701-642-1554
Kids and Canvas
1 p.m.
The Art Bar West Fargo
Kids 5 and up can paint their own rainbow canvas during this 90-minute session. Snacks are provided. Register at least an hour in advance. creativetravelerFM.com
Glow Fun on New Year's Event
Noon-1 p.m
6 and 7:15 p.m.
Moorhead Massage and Wellness Center
If you've always wanted to brush up on your glow stick, LED hoop twirling and Isis wing skills, you're in luck. You can watch a performance, join the free play session and get tutorials upon request. moorheadmassagewellness.com
New Year's Eve Celebration The Roaring 20s
5 p.m.
Fort Saloon Abercrombie in Abercrombie
Don your best 1920s costumes for the costume contest, raise your glass at midnight and register to win a 50-inch TV. 701-553-8780
New Year's at the Museum
10 a.m.
Becker County Museum in Detroit Lakes
Go on a scavenger hunt, check out the interactive "Electrifying Minnesota" exhibit, and play games. Regular admission applies, but kids who visit will get free party hats and favors while supplies last. beckercountyhistory.org
Salsa Masquerade Ball
8 p.m.
Speedway Steakhouse and Event Center in West Fargo
Your admission buys you appetizers at 8 p.m. and champagne at midnight, an urban Bachata lesson and lots of high energy dancing. Dress to impress. Masquerade masks are available for purchase. facebook.com/Fargo.SalsaFriday/
It's a British New Years Eve
3:30 p.m.
Family Community Center in Breckenridge
Can't make it to midnight? Don't fret – just switch your watch to London time and join the family-friendly party for sledding, board games, treats, and a balloon drop and punch toast. creckenridgemn.net/family-community-center
Family-Friendly New Year's Eve Bash
4 p.m.
Detroit Lakes Community and Cultural Center
Can't decide between snacking, playing bingo, sending the kids down the giant slide or entering the cannonball contest? Do them all. There's a balloon drop at 6:45 p.m. too. dlccc.org
Roaring 2020 New Year's Eve
9 p.m.
Level 10 Grand Forks
Champagne cocktails are the drink de jour and roaring 20s looks are strongly encouraged. Score a free bottle of Champagne and party favors when you arrange bottle service in advance. Come early for giveaways too. level10gf.com
New Year's Eve Drag Show
7 p.m.
Ramada Inn in Grand Forks
Revelers 18+ can ring in 2020 with the most inclusive party in town. The event is hosted by BJ Armani and features performers like Trixi Del Mar and Janessa Jaye Champagne. A portion of the proceeds benefits the honor flight.
Frozen New Year's Eve Party
11 a.m.
Fargo Public Library in downtown Fargo
Those Elsa and Anna Halloween costumes will be put to good use at this event, which boasts Frozen-themed activities, crafts, and snacks for kids of all ages. fargond.gov/city-government/department/library
Zoo Year's Eve
1 p.m.
Red River Zoo in FargoFree admission and carousel rides, a New Year's countdown every hour, and animal encounters make this is a great event for families. redriverzoo.org