cshagen@hpr1.com
BISMARCK - Former DAPL security employee turned whistleblower, Kourtni Dockter, is in hiding. Threats from "concerned citizens" have been made against her; a black truck with no license plates is surveilling her parents' house.
"They have threatened me, claiming that I'm a junkie drug addict and they want to come beat my ass," Dockter said. "When we get evidence of that, that could be considered tampering with a federal witness."
Despite her checkered past and brushes with the law, she is not reneging her stance, and is prepared to testify in court to what she calls illegal actions of TigerSwan and other security companies involved in protecting the Dakota Access Pipeline.
S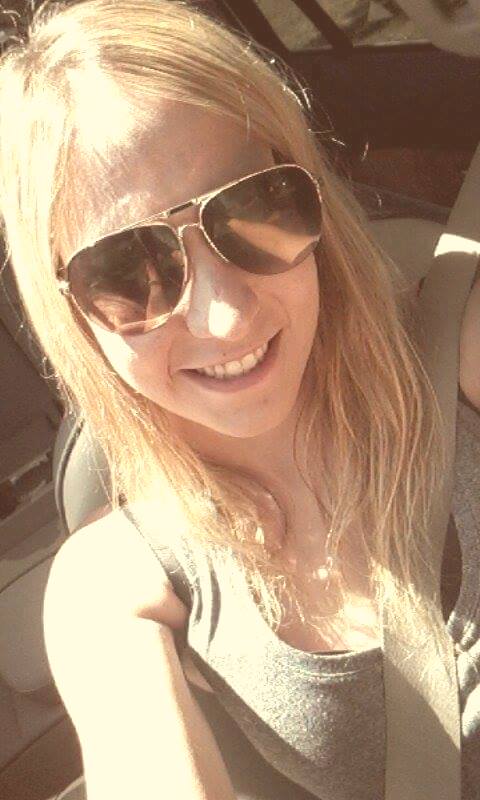 peaking out against the tactics used on the Standing Rock Sioux Tribe and supporting activists — known as water protectors — was not a decision Dockter made overnight. The more than 20,000 activists and supporters of the anti-DAPL movement at the camps were called terrorists by state politicians, and ideological jihadists with a "strong religious component" by TigerSwan leadership.
"They talked about jihad all the time," Dockter said. "Every day I heard it, from the security workers to the DAPL actual employees. They told everyone to be armed. Basically, TigerSwan was trying to portray this as, 'You guys need to fear for your lives.'"
The terms were indoctrinated into security personnel meetings, disseminated to mainstream media disguised deliberately as news, when at least part of the violence along the pipeline in 2016 and early 2017 was amplified and created by the security companies, most importantly TigerSwan, according to Dockter and leaked and requested documents first published by The Intercept.
TigerSwan, a private security company with a long history in Afghanistan, also stated on February 27, 2017 that since the NoDAPL movement followed jihadist insurgency models, expect a "post-insurgency model after its collapse."
Exposing the agenda behind the 1,172-mile-long, $3.8 billion pipeline financed by Energy Transfer Partners and 17 financial institutions such as Bank of America, Wells Fargo, BNP Paribas of France, was an idea she and former boyfriend, Kyle Thompson, had been planning for months, she said.
"This has nothing to do with me being an angry girlfriend," Dockter, 22, said. "I know that my criminal record and history will be brought up, but I am willing to stand tall. I am expecting everything. I'm about to be put into the line of fire, but I know, in my heart, it is the right thing to do."
The months John Porter, listed as TigerSwan's chief security officer for Energy Transfer Partners, were by far, the most violent, Dockter said.
"There was a huge change," Dockter said about when TigerSwan was actively present. "It went from military-style operations basically back to simple security work."
Harsh winter weather, President Donald Trump's executive order allowing the Dakota Access Pipeline to get back on track, and the successful siege tactics used against Standing Rock camps, killed much of the activist spirit, former security worker at Oceti Sakowin, Mike Fasig, said.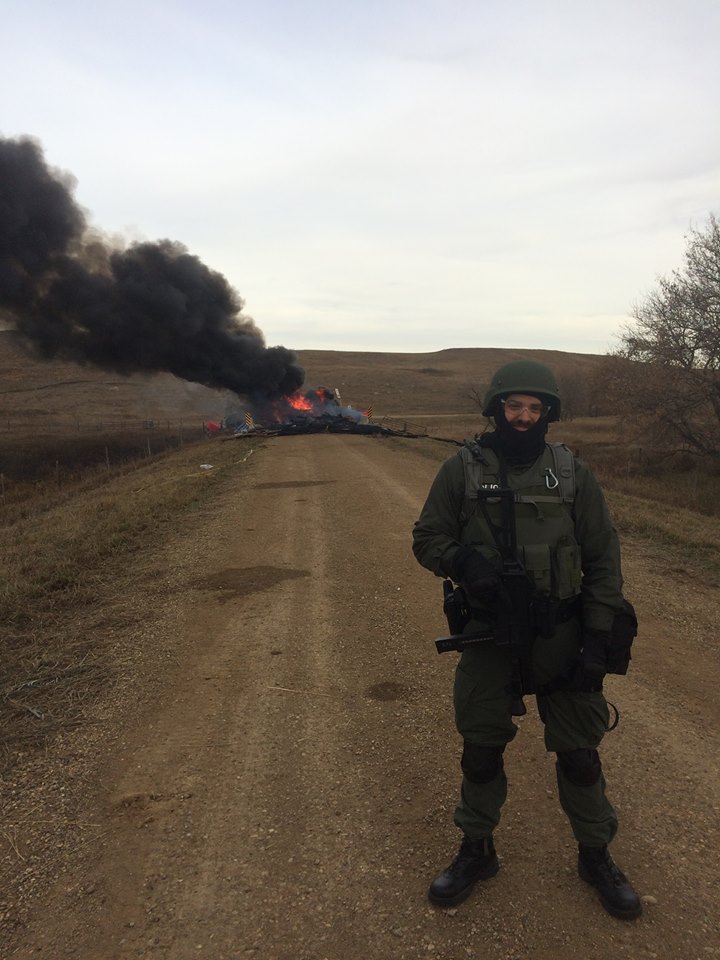 "We were pretty well boxed in," Fasig said. "Things calmed down because we never could get past anything. There were five-ton military trucks and barricade that boxed us in. There wasn't really anything we could do."
"It was insane," Dockter said. "This was their constitutional right, and they're getting their lives threatened. They tried to justify the reasons they would have to use deadly force, and there were no instances of water protectors committing violent acts on police."
Some of the acts reported by law enforcement were committed by security company infiltrators disguised as activists, Dockter said. The charge is one long discussed at the Standing Rock camps, but one for which there was little proof until Dockter came forward with information. "They did send their infiltrators in to disguise themselves, and they did light equipment on fire. John Porter headed all those operations."
Her family supports her, she said. Her father, especially, is undaunted. She described herself as a diehard liberal, who was against the pipeline to begin with, but after meeting Thompson at a local McDonalds, it was love at first sight.
"He opened up to me the first night," Dockter said. The two met on Facebook, and she believes Thompson originally wanted to meet her for information as she had friends involved in the Standing Rock camps. "We hit it off. We told each other everything that first night. And after, we never left each other's side."
Thompson — nicknamed the "DAPL Apple" — as he is part Native American was "red on the outside, white on the inside," Dockter said. A veteran, and recipient of a Purple Heart, Thompson suffers from what she believes is PTSD after two tours in Afghanistan and one tour in Iraq. Thompson slowly pulled her into working for North Dakota-based EH Investigations and Security, LLC. Initially, he wanted to become involved with security work because he wanted to protect everyone involved, Dockter said.
"At first I was very hesitant, but the pay was good," Dockter said. "I'm not some DAPL infiltrator here. I feel like I sold out for a guy that I loved. I put him above everything and threw away my beliefs."
A
ttempts were made to contact Thompson, but he refused to comment.In January, Dockter began working for EH Investigations, which was subcontracted by Leighton Security Services as the Texas-based company was not authorized to work in North Dakota. She was paid $18 an hour, sometimes working 36-hour shifts, she said. She became aware of daily closed meetings known as "The Talk," where TigerSwan personnel, led by Porter, directed and coordinated security measures and infiltration tactics, reinforcing the notion that the activists were terrorist-like jihadists.
"They acted above law enforcement for sure," Dockter said. "They directed law enforcement, and that is where they talked about classified stuff. Sometimes I would sit outside the door and there are a couple things I overheard."
Dockter also described TigerSwan media cells using high-tech software to discover locations and intelligence in private social media pages, Dockter said. TigerSwan documents also show that security personnel relied heavily on social media postings for information.
Eventually, Dockter was fired after EH Investigations personnel discovered her past with drugs and forgery.
"Because of my criminal record they could not have me out there," she said. "I was already out there for about a month before they found out." She is unfazed by those who say she is not a credible witness. "It doesn't bother me, because what I am saying will be backed up with evidence."
Months before Thompson's arrest on domestic abuse and drug paraphernalia charges in April, the young couple was planning on quitting drugs and blowing the whistle on TigerSwan, she said. The activities she saw, the plans she heard while with Thompson or working in security, has been eating at her conscience, she said.
Dockter's testimony coincides with a civil action lawsuit filed by the North Dakota Private Investigation and Security Board against TigerSwan.