Former DAPL Security Speaks Out, Damning TigerSwan Tactics
News | June 8th, 2017
By C.S. Hagen
CANNON BALL - Speaking from a nondescript hotel room, a former DAPL security employee revealed secret agendas, illegal activities, and widespread drug use among private security employees hired by Energy Transfer Partners to protect the company's interests along to the Dakota Access Pipeline in North Dakota.
Describing an agenda that included setting company vehicles on fire, stealing equipment, and intentionally riling up protesters, Kourtni Dockter, 22, of Bismarck, exposed that the security firms involved actively attempted to pin illegal activities on activists.
D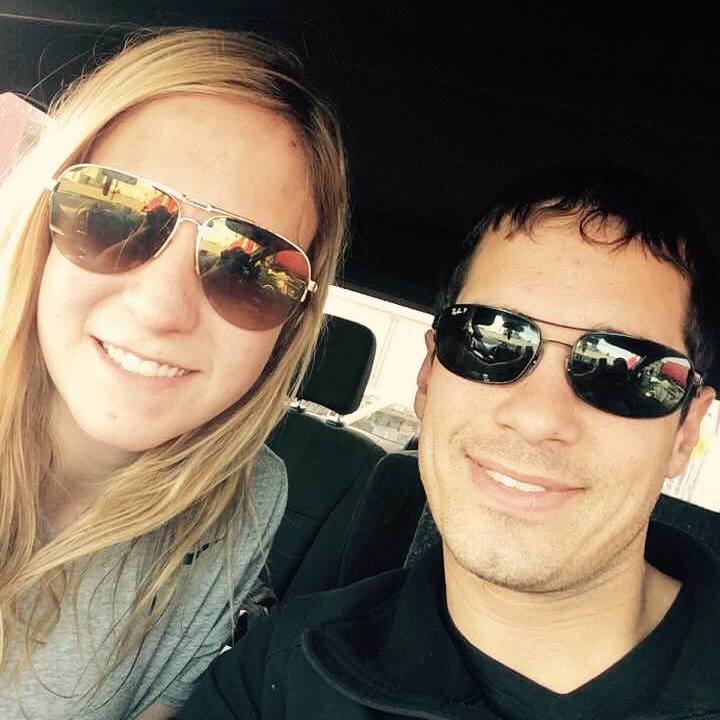 ockter contacted Michael Fasig, who worked Oceti Sakowin security during the controversy, and Aubree Peckham, both affiliated with ActivateNow, an independent news network, for the interview. Days before she spoke, she made an announcement.
"Free bird," she wrote on her Facebook page on June 5. "Prepare for a major info drop my fellow ex-DAPL workers… I'm about to expose everything that illegally happened during my job working security."
Appearing slightly nervous, Dockter first said that she was speaking of her own free will, and had not been coerced in any way. "I'm doing this because I want to expose the truth," she said.
Dockter is also the former girlfriend of Kyle Thompson, the Thompson-Gray LLC security employee who was disarmed by activists of a AR-15 on October 27, 2016 while reportedly driving his pickup truck at high speeds toward the Oceti Sakowin camps.
Starting early November 2016, Dockter said she worked with Leighton Security Services, and "never left his [Thompson] side after that." She would frequently meet at the Mandan Yard where the security firms, TigerSwan Inc., Leighton Security Services, LLC, established in 2011 in Honey Grove, Texas, and 10 Code Security, established in 2010 in Bismarck, frequently met with pipeline executives and law enforcement.
Leighton Security Services owner Kevin Mayberry, said he has never heard of Dockter, but that if she had worked for his company it would have been indirectly with EH Investigations LLC.
"We subcontracted to them," Mayberry said. "I got some word about some lady who was saying something about TigerSwan, but we didn't have anything to do with anything like that what was going on. Our only part up there was watching welding equipment and working in the main yards."
"Our company was never mentioned in any type of scandalous way up there," Mayberry said. "We pretty much kept to the sidelines, and I wouldn't let my company get involved in the things that were going on up there."
When asked if he new about any illegal activity committed by pipeline security personnel, he said that he would need to talk to his company's legal counsel before divulging any more information. "I got my opinion, but it would all be speculation," Mayberry said. "My company, me, I would not let our guys get involved because I didn't think it was right."
EH Investigations LLC is listed as a limited liability company involved with private investigations and security, and established on November 5, 2015 in Bismarck, according to the North Dakota Secretary of State. Other media have listed HE Security, Russell Group Security, and SRG Security, along with other security agencies, worked the Dakota Access Pipeline route, and were responsible for equipment safety, drilling operations, and filming operations.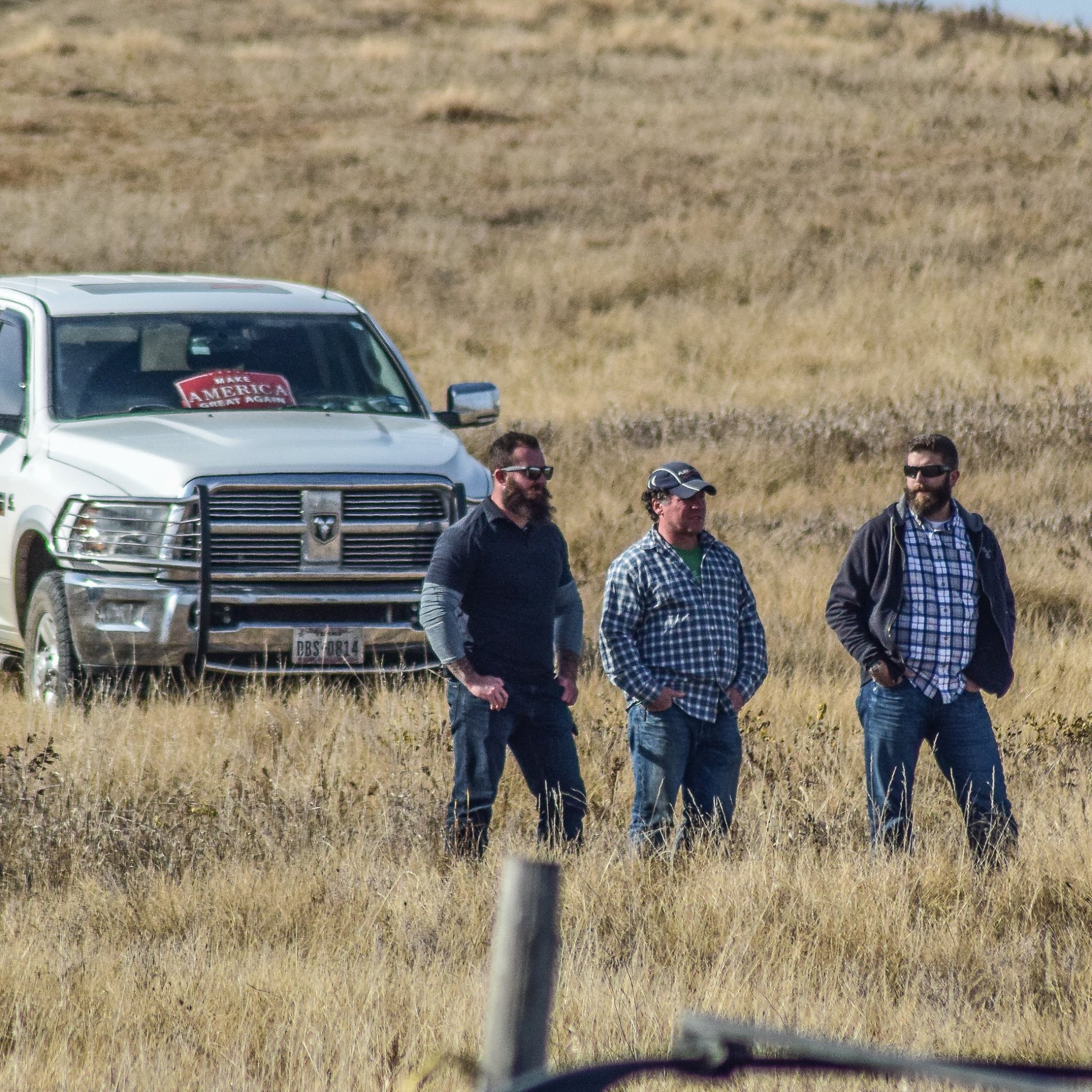 Dockter said illegal activity was encouraged by security companies, who used agents to infiltrate the camps, and commit crimes that were later pinned on activists.
"They [security companies] had incentives for people to hurt other people," Dockter said."They wanted the protesters to be riled up, they wanted their guns shown, they even sent in people from the other side that would have guns to make it seem that the protesters had guns and they could jump in and act on it."
TigerSwan at times authorized deadly force, and looked favorably at employees who incited violence that led to arrests, Dockter said.
"They did have deadly force authorized, but there were times like the incident with the horse when TigerSwan authorized deadly force and they're not even supposed to be doing that. They acted above the law."
She went on to describe a day when Thompson allegedly swerved into the opposite lane and into oncoming traffic intentionally sideswiping youth on horseback.
The live feed frequently suffered interruption, garbling some of Dockter's responses. "We've been DAPLed," was a response many watchers joked about, referring to the cyber warfare activists reported they had to deal with while at the camps outside of Standing Rock.
Thompson did not have a driver's license, or a security license, Dockter said. On the day he was arrested by the Bureau of Indian Affairs and turned over to the Federal Bureau of Investigation, he was snorting methamphetamine on a hill overlooking the camps, she said.
"Once he was up for a week," Dockter said. He was very high and strung out. When he's high his voice changes. Kyle was trying to keep it all together, he was the only one who could do it, because he was high on meth. It's ridiculous that Kyle pulled a gun, but doesn't get in trouble. It's crazy some of the things he pulled he gets away with, but the protesters would get arrested, maced right on the spot."
Security employees were also overworked, and security firms frequently overcharged their employer, Energy Transfer Partners, Dockter said.
"We had these positions filled, inserted these fake names on timesheets… to turn in to DAPL," Dockter said. Out of 12 positions allocated for, only seven people worked security for Leighton Security Services, Dockter said.
Dockter painted a picture resembling a Wild West show, with security personnel's disregard for law and order, and a desire to become their employer's hero of the week.
"He said he ran into people, he ran into horses, he didn't care," Dockter said. "He wanted to. He liked it. He said 'We didn't know what they were capable of. We feared for our life.'"
After the Treaty Camp was cleared on October 27, TigerSwan mercenaries set fire to the five-ton trucks on the bridge, she said.
"TigerSwan sent people out at night to light equipment on fire," Dockter said. "John Porter was sent to set equipment on fire overnight. He did it solo, he had backup, had some drone coverage, but they set their own equipment on fire."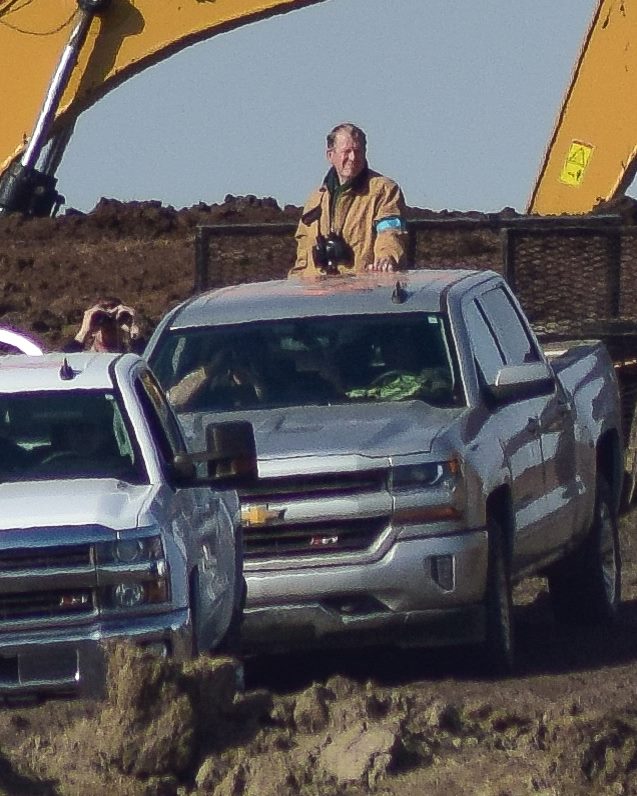 Porter was the chief security officer for Energy Transfer Partners, according to documents leaked to media outlet The Intercept. Porter's LinkedIn profile lists that he was the principal logistics advisor to the Afghan National Army and the Afghan Ministry of Defense from 2016, where he was responsible for advising, mentoring, and training for intelligence systems. Energy Transfer Partners is the parent company of Dakota Access LLC, who was responsible for construction of the 1,172-mile-long, $3.78 billion pipeline.
Thompson also allegedly stole a radio from an elder at the camps, Dockter said, and went inside the camps on multiple occasions. Security personnel used the radio to spy on camp organizer's radio frequencies.
On November 21, the night of the standoff on Backwater Bridge, where law enforcement used water cannons, concussion grenades, rubber bullets and other non-lethal means against hundreds of activists in sub-freezing temperatures, security personnel infiltrated the "other side" to provoke, she said.
"They were saying that protesters were throwing propane tanks," Dockter said. "What actually happened was that TigerSwan sent people to the other side to start it. That's why, they provoked it. Lots of money…
"That was definitely a provoked incident. Definitely."
She referred to the same night that Sophia Wilansky, from New York, nearly had her arm blown off by what activists say was a concussion grenade, and what law enforcement claim was a homemade Coleman propane tank bomb.
In an unrelated incident, Thompson, 30, was arrested April 18 for simple assault domestic violence, carrying a concealed weapon, and for possession of schedule I, II, and III drug paraphernalia, according to the Burleigh County arrest records. By the following afternoon, the domestic abuse charge was dropped, leaving two Class A misdemeanor charges: carrying a concealed firearm in his vehicle, and possessing drug paraphernalia, namely syringes and spoons, to consume methamphetamine, according to the Burleigh County Clerk of Court.
Dockter's interview comes partway through a series of stories first revealed by leaked documents given to The Intercept, describing the private security company, TigerSwan Inc., and its relationship to local law enforcement, Energy Transfer Partners, and government agencies.
TigerSwan Inc., with offices in Iraq, Afghanistan, Jordan, Saudi Arabia, India, Latin America, and headquartered in North Carolina, has won more than 13 contracts with the U.S. Department of State, the U.S. Department of Defense, the Department of Homeland Security since 2014 worth more than $9 million, according to USASpending.gov.
The North Dakota Secretary of State holds one record for TigerSwan, LLC, established in Fargo on November 7, 2016, seven months after the controversy began. The company led a massive misinformation campaign to infiltrate local and national media calling activists "jihadists" with a religious agenda, and worked closely with law enforcement from five different states, using military-style counterterrorism measures against the movement opposed to the Dakota Access Pipeline.
"If you or someone got the protesters riled up and got them arrested, they looked at you way better for that," Dockter said. "There was definitely incentive for that. They wanted that to happen. They wanted the protesters provoked so they could act on that."
Ten Code Security and Leighton Security Services was contacted for comment, but did not reply or refused to comment. TigerSwan Inc. was also contacted for information, but did not comment. Additionally at press time, it was unsure if Dockter will testify in any potential court proceedings.
This is a breaking story, updates to continue when available.