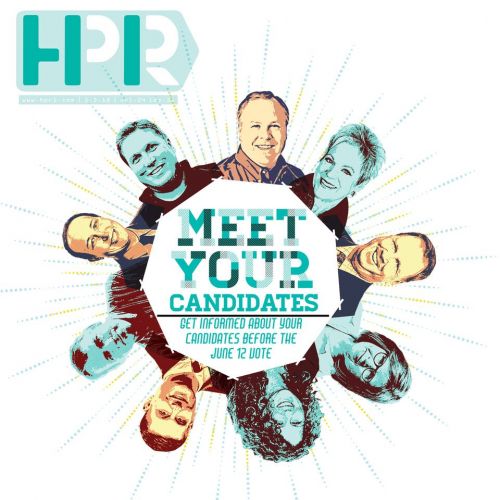 FARGO – In city government two popular forms of governing bodies exist: a city council led by an elected mayor with wide powers, and a city commission, also led by an elected mayor whose authority is limited.
Under a city council, the "strong mayor" form acts as a CEO for the city, while under a city commissioners setting the mayor is leader of the commission, and commissioners in some places are rotated into the mayoral position and are viewed as successors. In Fargo, the mayor has the right to vote, but does not possess veto power, according to the North Dakota Century Code.
Overall salaries for the City of Fargo have seen a 5.6 percent increase from 2016 to 2017, from $46,254,136 to $50,935,453. Benefits have also seen a 7.4 percent increase, according to the City of Fargo's 2017 budget.
Mayor Tim Mahoney is running for the position of mayor, and is unopposed this year. He has a salary of $52,812. Commissioners are elected to four-year terms, and are paid an annual salary of $25,012, and the deputy mayor is paid $27,456.
Those running for the two open seats on the city's commission this year are:
Linda Boyd
Tim Flakoll
Tony Gehrig (incumbent)
Liz Maddock-Johnson
Kelan Oster
Dave Piepkorn (incumbent)
Arlette Preston
Lenny N. Tweeden
Michael J. Williams
Instead of interviewing each candidate individually, the High Plains Reader reached out to the hopeful commissioners with a list of questions pertinent to the city's future. The first story where commissioners answered questions on immigration, the FM Diversion, and Fargo's assessments and other issues can be found here.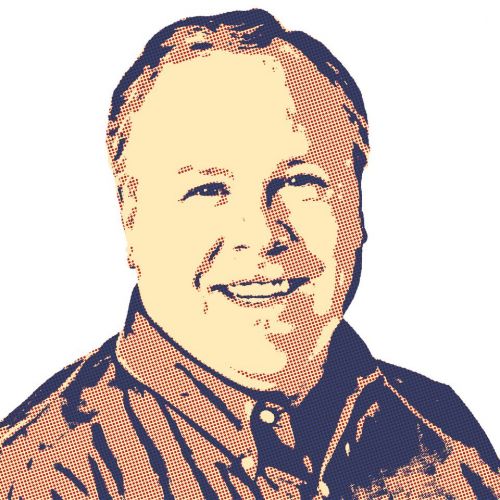 Tim Flakoll, who has lived in Fargo his adult life, is a provost for Tri-College University and Director of Operations for NDSU Downtown. Formerly, Flakoll was president and the general manager for the Fargo-Moorhead RedHawks baseball team, and was a state Senator for 18 years. Some of his achievements while a Senator included property tax relief programs, anti-bullying legislation in K through 12 schools and colleges, and was chair of the Senate Education Committee.
On bikes:
"Fargo needs a healthy balance between all of types of transportation and residents need access to their preferred options. We can't have a vibrant community without success with all of those options.
"I have been involved in a number of advancements in access to more transportation options. In the Legislature, I pushed for changes to allow Uber and Lyft. At my direction as the Provost for Tri-College University, we were the first sponsor to put up money for Fargo's Great Rides Bike Share program. It has been a great success story that rivals any program in the nation.
"Our college students also have historically had hundreds of thousands of rides on the MAT bus, and campus funding has helped to allow the City of Fargo to offer bus services to many people and locations.
"While Fargo is rated as one of the best bike cities in the U.S., we need to keep pushing for improvements. As a novice bike rider with limited confidence, I would like to see more opportunities for novice bikers who have less confidence and don't feel comfortable in faster and higher traffic roads like University Drive. Overall I would like to see more of a systematized and long-term approach for identifying bike lanes and trails in new and existing neighborhoods (working with Fargo Parks).
We must address and improve street lighting for which benefits biking and walking, for health, leisure and to and from work."
On gentrification:
"I view improvements in any part of any community as a positive thing. I am a proponent of individual's rights and property rights. I do not think the government should be telling me when or if I can make improvements in my home or property. As an example: the government should not tell you what type of flooring, counters or windows you should have or when you can replace them.
"No neighborhood should be designated for a single socio-economic group. We need a mix of price points for homes and rental spaces and I will push for more affordable housing in Fargo so there is a mix of these options.
"Safety is an issue throughout the city. Many citizens do not feel as safe as they did 10 years ago. Fargo is a great place to live and raise our families and it should stay that way by maintaining the best police and fire departments. It is sad that our Fargo Police and Firefighters did not have adequate city funding, and had to go to a local bank to get donations for safety gear.
"We must look to solve our biggest societal challenges especially fighting the opioid crisis and other substance abuse issues by working with county, state and national leaders to ensure full coverage, best practices but without wasteful overlap."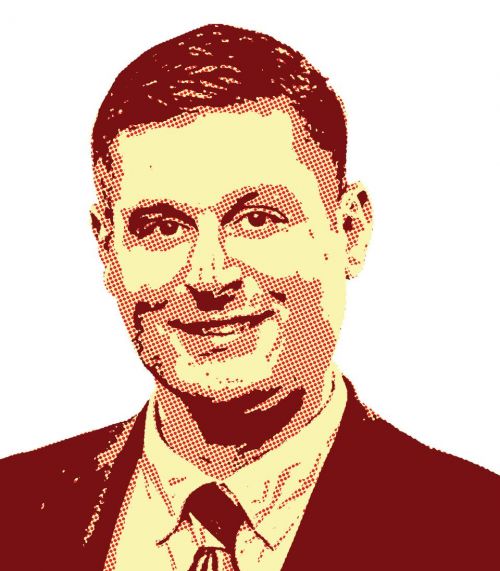 Tony Gehrig was born in Moorhead, and after graduating from the Fargo Catholic Schools Network, went on to Shanley in 2002. A 2007 graduate from NDSU, Gehrig is currently a pilot for the 119WG,enjoys riding his Indian motorcycle and going to the lakes.
On bikes:
"My family and I very much enjoy bike paths. We use them around our home mostly for entertainment. The reality is, not every street in Fargo should have bike lanes. For many reasons they do not get utilized enough to justify the additional cost and maintenance, to include safety and the weather. Bike lanes in certain parts of town can make sense, but the lanes up and down 10th street and university prove that we should not be forcing these lanes all over. When and if the demand becomes greater, we can have that discussion. Now is not that time."
On gentrification:
"We as a local government have pushed unnatural growth through incentives in downtown Fargo. I am not suggesting that downtown at one time did not need help. It did. I am suggesting that downtown Fargo is now the most valuable land in North Dakota without oil underneath it and we should not stop giving incentives that overall harm Fargo residents. It is time to let the market work in downtown Fargo and that means ending incentives now.
"Plenty of people downtown do not like how many bars we have in that area. Again, this is an issue of government meddling in the marketplace. We have encouraged bars and restaurants to locate downtown in many ways. We have offered tax incentives for bars and restaurants. We have even made purchasing a liquor license cheaper if you locate downtown. We have also created new licenses just for downtown. If we as government leaders would simply stop doing those things, I believe that less bars would locate in that area and we would have as many bars as the market can support.
"We also do a poor job of regulating our licenses for liquor. Currently we limit the total number of bars for the entire city, which is not effective. Instead, if we want to limit bars especially in certain areas, we should limit them by region and square footage. An owner can open a 10,000 sq/ft bar with a license in Fargo or a 100,000 sq/ft bar with the same license. That isn't good management and it does nothing to stop multiple bars from locating next to each other. We also allow transfers of licenses, which then become commodities. Another bad practice."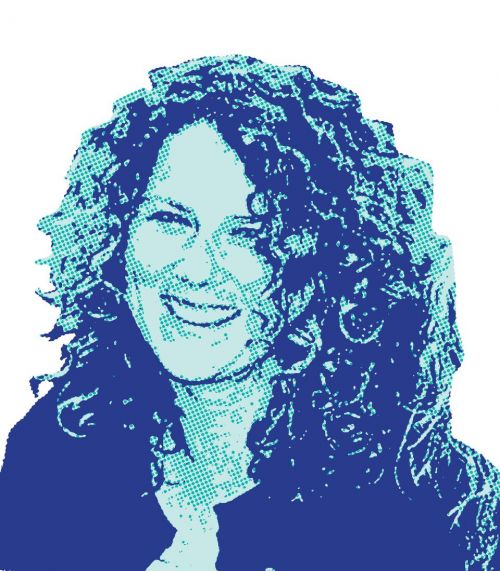 Liz Maddock-Johnson was raised in Fargo and along with her husband has been a teacher most of her working life. She has a masters' degree in curriculum and design, and is pursuing a specialist degree in educational leadership.
On bikes:
"Living in a neighborhood close to Lindenwood, I have walked, run, and visited many on the streets here. As many of you, I want the biking, walking, and running areas to be accessible, safe, and open to all of Fargo to use. In moving forward, creating our green spaces and their functionality needs to promote active, vibrant neighborhoods making it easier for neighbors to know neighbors. Many neighborhoods have been successful in this through Streets Alive events, the Marathon, and neighborhood block parties.
"The city will need to be vigilant in analyzing changes in traffic patterns and accessibility of transportation services for some of the major street ways commonly used, then collaboratively work with the neighborhood and businesses to determine solutions to continue and improve safety and use. Fargo has done things to address this with bike Lanes and trails, but we will need to continue looking to improving safety and accessibility for all."
On gentrification:
"Again, the City Commission must engage the neighborhood in a collaborative planning approach - here's what the city/neighborhood needs, and what are we willing to do to achieve this. Residents want to have a voice and knowledge of what is happening in their neighborhood. But more importantly, residents not only want to know the plan, but also be an active part of defining their neighborhood together.
"Through the use of Fargo's In Focus site and the Go2030 plan, the city of Fargo should be preparing for our future needs. Our older neighborhoods have been successful in promoting Fargo, but more importantly are also essential to the success of Fargo's future. We have an incredible opportunity to revitalize and prepare these neighborhoods to be integral parts of a successful future for Fargo. The tree canopy of elms, the neighborhood schools, the relative low crime rate, outstanding parks and recreational opportunities are just to name positive aspects of these neighborhoods.
"I would like to look at our bars and liquor establishments in our Downtown area, asking ourselves what we are promoting and to what benefit. Fargo needs to make a commitment to our entrepreneurial investors, promoting a healthy entertainment district mixed with safe and affordable housing. We need leadership that can listen, learn and lead for all people in our community."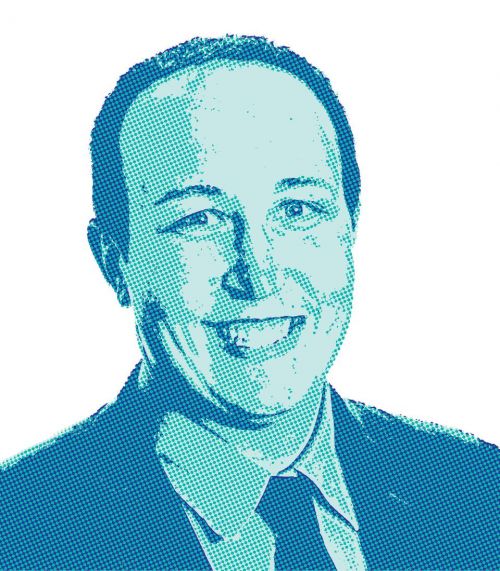 Kelan Oster was born in Dickinson, and graduated from Oaks High School before attending NDSU. He transferred to and graduated from the University of Mary with a Bachelor's of Science degree.
On bikes:
"If we are going to help Fargo to reach its full potential as we move in to the future we need to find ways to encourage all modes of transportation that will help to remove vehicles from the road ways.
"When updating infrastructure in the city we need to make sure we are ensuring we are adding space for bike lanes when possible. We also need to ensure when updating sidewalks we need to look at expanding these lanes to include bike lanes when possible. As Fargo continues to grow it will become more and more important to ensure there are safe and environmentally friendly travel options for our citizens.
"This can also be assisted through an expansion of our current bussing system. By making public transportation more readily available we will also help reduce the traffic on roadways, making it safer for bikers."
On gentrification:
"I am in favor of gentrification in Fargo when it is based on decisions made by area businesses and citizens. It has been great to see the updates to downtown, and the changes that have been made. We do, however, need to ensure when encouraging changes in areas, every time we offer any sort of an incentive to perform a project that it will be in the best interest of the people of Fargo.
"If these projects do not help the citizens then we should not be assisting through tax incentives. We need to ensure we are allowing any businesses hoping to come in downtown to start there. If bars are the businesses looking to expand then that is what will be coming in to the area.
"We need to look at ways to ensure over-pouring and over-serving are reduced in all areas of Fargo to help ensure safety is maintained as well as expanding our police presence in the area if necessary."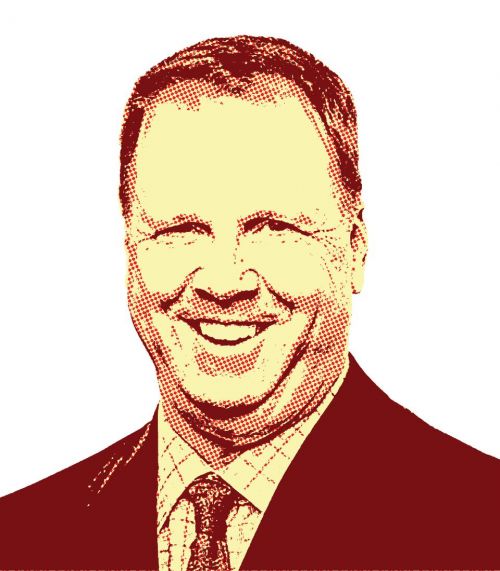 Dave Piepkorn, a lifelong Fargo resident, graduated from NDSU with a bachelor's degree in 1984, and was drafted in the fifth round to the Cleveland Browns. He is currently on the Fargo Dome Authority, and was an owner of TruGreen lawn care service. He has served two terms as a city commissioner, and is also the deputy mayor.
On bikes:
"We need to spend our tax dollars on transportation based on facts, and try to invest wisely."
On gentrification:
"The cost of property in the downtown area is increasing, which is a positive. Once again, I believe we will have to intentionally invest in housing for workforce and low income or it will it disappear from the downtown."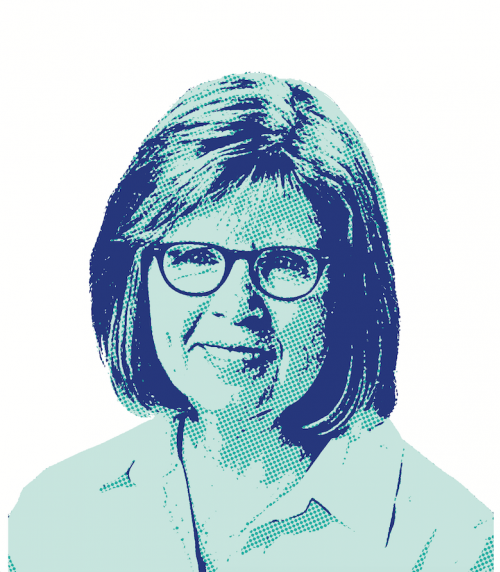 Arlette Preston grew up in Portland, North Dakota, and came to Fargo to attend college, receiving a Bachelor's of Science in Nursing at MSUM. She worked for MeritCare, now Sanford, for 21 years as a nurse, educator, and administrator, and started her own business in 2003 called Home Instead Senior Care. Preston served on the city's commission from 1992 until 2000, where she worked with land development code, the downtown redevelopment plan, and Renaissance Zone legislation.
On bikes:
"We definitely need to incorporate bike lanes in new street construction, as well as reconstruction projects. Metro COG has developed a plan for bikeways. Those plans need to be examined and continue to move forward with implementation.
"As we move forward with additional biking traffic, conflicts can occur between vehicles and bikes. A public service program to educate both cyclists and drivers is essential. So as the Metro COG's plan is implemented, education is key. Rather than work against each other, the two transportation modes need to find ways to co-exist, and creating more awareness is a good place to start."
On gentrification:
"Redevelopment is important to the city's health. Deteriorating buildings are not good for individuals living in them or for the city's property tax base. The issue is more related to the lack of access to affordable housing, and the city needs to take a more active role in ensuring access to a range of housing.
"The redevelopment happening downtown is also causing pressure on smaller, locally-owned businesses. As property values increase, rent increases.The steady customer base coming from the neighborhood is still not strong, so redevelopment is pushing out some wonderfully unique businesses. This could, in turn, cause more bars in downtown Fargo since restaurants and bars may be the only type of business able to afford the rent. The most important role the city can play is to ensure that downtown develops as a neighborhood, providing access to a variety of housing opportunities and pricing. The unique, locally owned businesses require a strong neighborhood to survive.
"As the mix of businesses become less balanced between bars and other retail, downtown becomes less residential-friendly by negatively impacting the livability of downtown. The overall quality of life decreases.
"When a number of bars are located close together, safety becomes a concern. Downtown is a good example of that – people walking from bar to bar and being over served. As a member of the Downtown Neighborhood Association, we are actively working to slow down the number of liquor establishments in the downtown area. We are encouraging the City Commission to consider density of bars when making those decisions. In addition, with the Downtown Community Partnership, we are looking at ways to make the neighborhood safer. A strong police presence, walking the neighborhood, is an important component of that."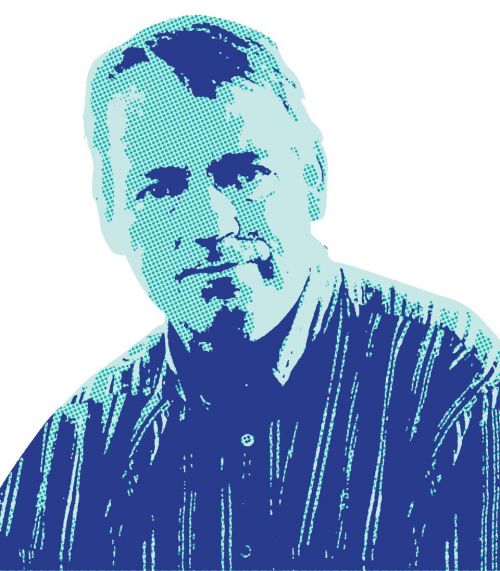 Lenny N. Tweeden was born in Moorhead, but grew up in Fargo. He's a business owner, and formerly with Hornbacher's management.
On bikes:
"The city has done a lot for people who bike. I have traveled to West Acres many times for work and I drive a back avenue with a bike lane and I have never seen the bike lane used. It should be an issue that is dealt with when a concern is brought to the attention of the city.
"I am more concerned with pedestrians especially during the winter months. Sidewalks must be kept shoveled especially at intersections. The city must enforce city ordinances on this issue."
On gentrification:
"I have known many people who have lived downtown above storefronts. Affordable housing is a concern for people on assisted living or working on a minimum wage. I would support tax incentives to encourage construction of low-income housing.
"I recently visited Minneapolis and went to downtown Hennepin Avenue which has a lot of bars and on every street corner was a police officer. It was a different place that I remember thirty years ago when it didn't feel safe. It is now vibrant with a nightlife.
"Many years ago I remember downtown Fargo had a officer that walked downtown. I believe bringing that back would resolve a lot issues. The bars pay a lot to get a license and an annual renewal fee plus they generate sales tax revenue. Investing in one officer patrolling Broadway nightlife would greatly reduce concerns."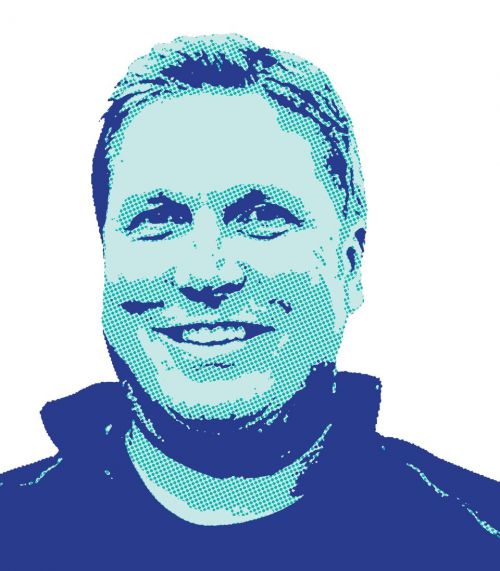 Michael J. Williams is a former city commissioner who promises to "work to make Fargo and North Dakota a more affordable, family friendly community where people come to live, work, learn, and play."
On bikes:
"Biking is a priority for many citizens as identified from the Key Initiatives in Fargo Go2030 by over 8,700 citizens. Fargo has made improvements in bike facilities but needs to connect the existing routes and trails for continuity for bike commuters.
"While not all streets need to have bike lanes, some through streets have been identified as good candidates for more complete streets that can accommodate active transportation and cars. We have North Dakota's first protected bike lanes on NP and those should be continued to and over the river to connect with Moorhead's Center Ave that is also considering making it a complete street."
On gentrification:
"I believe gentrification is a factor that needs to be recognized and managed for a healthy neighborhood and community. Some ways we can manage gentrification is to adopt some best practices used in other cities successfully to add criteria to incentives that require a portion (some cities use 20%) of new mixed use and residential developments to meet an affordability threshold. Also quality design standards and context oriented form based codes will help to achieve the citizens goals identified in Fargo Go2030 and Downtown Infocus.
"Developers would still have the choice if they want an exclusive project that meets code fine, but if they want the incentives, they would need to meet the new criteria that helps make sure people have some affordable choices for a place to live or have a business in the area they work, learn and play."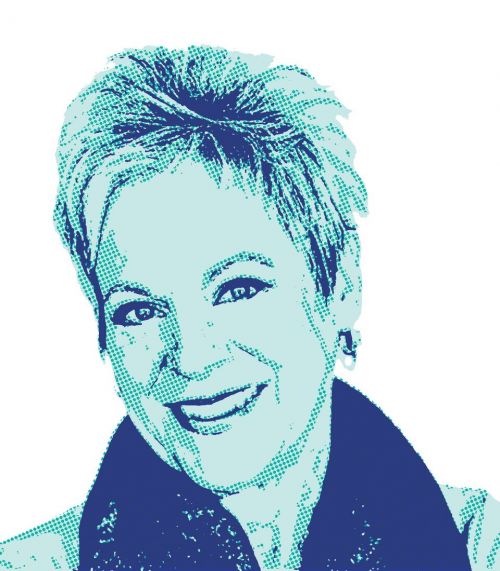 Linda Boyd, a former Fargo City Commissioner, Deputy Mayor, and Fargo School Board member, is a nonprofit organizer and business owner. Born in Jamestown, she received her bachelor and masters' degrees in vocal music at Moorhead State. She is active with homeless nonprofit activities, and with area music groups.
On bikes:
"New approaches to transportation and walkability will be key as we envision and build the neighborhoods of the future. Long range transportation plans include expanded bike lanes that need to be incorporated into new developments and existing neighborhoods. Retrofitting arterial streets in historic neighborhoods is more of a challenge, as evidenced by the 10th Street and University corridor between NDSU and downtown, but continued progress is necessary for a healthy community."
On gentrification:
"As someone who has lived in Fargo for decades and witnessed the myriad attempts to rejuvenate a largely abandoned downtown, I am supportive of the progress that was made possible by the Renaissance Zone legislation, private investment (by Kilbourne Group and many others) and the city's participation in streetscape investment, storefront programs and more.
"It is true that downtown Fargo was once home to some of the community's cheapest (and, in many cases, nastiest) housing options. There was a time when "upscale living" and "downtown Fargo" in the same sentence was literally a joke. But you simply cannot have a vibrant, thriving city with a run-down dump of a downtown. That all being said, there are trade-offs and changes as a result of downtown revitalization.
"While downtown Fargo is still the location of the city's largest number of subsidized low-income housing units, it is true that downtown is no longer the place to go to find the cheapest market-rate housing. That is true of every thriving downtown area in the country. The new challenges facing the city are establishing adequate low-income housing to meet the current need, aligning public investment in transit with workforce housing, and managing the neighborhood culture and public safety concerns of downtown.
"Incentives are powerful tools, but they require careful management – they help drive development and investment to areas of need, but they can also outlive their usefulness. The city, through its liquor license system (complex as it is in its current form) has incentivized what some may consider an over-concentration of bars in the downtown area. I support a complete overhaul of our current licensing system, including the incentivized downtown licenses."