​Savanna's Act passes U.S. Senate
by C.S. Hagen | .(JavaScript must be enabled to view this email address) | News | December 7th, 2018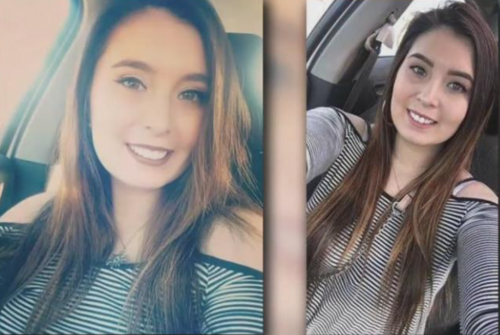 WASHINGTON, D.C. - Savanna's Act passed unanimously in the U.S. Senate on Friday and will move to the U.S. House of Representatives.
The bill, S. 1942, is named for Savanna LaFontaine-Greywind, a member of the Turtle Mountain Band of Chippewa in North Dakota, who was killed by Brooke Lynn Crews on August 19, 2017 during a fetal abduction described during legal proceedings as one of the state's most "diabolical" acts. Crews's former live-in boyfriend and accomplice, William Henry Hoehn, was proven not guilty of conspiracy to murder, but pleaded guilty to conspiracy to kidnap and lying to police.
Both are currently serving life sentences, but Hoehn will be eligible for parole in approximately 30 years. He is reportedly appealing the verdict.
Savanna's Act, introduced on October 5, 2017 by Senator Heidi Heitkamp, who lost her Senate chair to current Congressman Kevin Cramer this past November, focuses on improving access to federal databases that track missing and unidentified persons, particularly Native Americans and Alaska Natives.
The bill will also require the U.S. Department of Justice to consult with Native tribes while developing national law enforcement and justice guidelines when involving missing or murdered Natives.
Additionally, the bill incentivizes federal, state, and local law enforcement agencies to incorporate guidelines into existing departmental processes, and provides Native tribes and law enforcement agencies with training and technical assistance relating to implementation.
One of the more important issues is that Savanna's Act also mandates reporting to Congress on known statistics relating to missing and murdered Natives in the United States.
"Savanna's Act will provide Indian tribes with better access to databases that track missing and unidentified people across the country," Senator John Hoeven said in a press release. "This will help bring greater awareness regarding tragic cases of missing and murdered Indians in the United States.
Heitkamp stated that on some reservations Native women are murdered at ten times the national average. In 2016 alone, North Dakota had 125 reported cases of Missing NAtive women according to the National Crime Information Center, but those numbers are likely much higher as some cases aren't reported or data isn't officially collected.
"When I introduced this bill last year, I wanted to honor the memory of Savanna and spark a nationwide call to action against the growing crisis of missing and murdered indigenous women and girls," Heitkamp said in a press release.
"For far too long, this crisis in our Native American communities has been unnoticed, ignored, and unreported,. Today's unanimous passage of Savanna's Act in the U.S. Senate is a major step in raising awareness about this growing epidemic. By improving tribal access to federal law enforcement databases, we are protecting some of our most vulnerable citizens and putting guidelines in place to potentially save lives.
"And as we remember the life of Savanna and the unimaginable pain of those eight days of friends and family searching for her, this legislation will help law enforcement agencies better collect and maintain data on those missing and help our criminal justice system take stronger action against those who traffic in exploitation, abuse, and murder. When I first came to the U.S. Senate, one of my top priorities was to build stronger and safer futures for kids across North Dakota's reservations—and earlier this year, I was proud to watch my AMBER Alert in Indian County Act become law. With Savanna's Act moving one step closer to being signed into law, I hope my colleagues will take up this mantle and continue to fight for legislative action that protects all women and children and promotes safety and healing across Indian Country. And the U.S. House should immediately pass my bill."
"This legislation is an important and needed step toward addressing the exploitation of Native women and girls," United Tribes of North Dakota Board Chairman Dave Flute said. "Senator Heitkamp has long been an advocate for Native women, children, and families, and we appreciate her taking action to prevent the kind of tragedies that have too often stricken our communities. We are encouraged that this bill includes several of the recommendations made by UTND, and we fully support and encourage its passage."
"The vulnerability and targeting of our Native women is undeniable, and we must begin looking for new ways to urgently address this plague of violence and disregard," David Archambault II, former chairman of the Standing Rock Sioux Tribe, said. "One of the most significant contributors to the crisis is the glaring absence of Indigenous peoples in the North American consciousness. Accurate statistics aren't gathered in our communities, leaving problems undiagnosed and potential resources on the table. Senator Heitkamp's legislation aims to close the information gap and make much-needed improvement in coordination between local, state, federal, and tribal law enforcement agencies. We appreciate that Senator Heitkamp is listening to our concerns and taking action to protect Native women."
"We are grateful for Senator Heitkamp's attention to the crisis of missing and murdered Native American women," Mark Fox, Mandan Hidatsa and Arikara Nation chairman, said. "For too long, horrific attacks on Native women have not gotten the attention and action they deserve. Senator Heitkamp's bill would provide the information and coordination we need for real action by the U.S. Department of Justice and United States Attorneys."
"NCAI commends Senator Heitkamp for introducing this legislation to address the crisis of missing and murdered women in Indian Country. Native women face a staggering rate of violent crime and this legislation would remove some of the most significant barriers needed to protect women and girls who are at risk. NCAI fully supports the passage of Savanna's Act," Jacqueline Pata, executive director of the National Congress of American Indians, said.
"Senator Heitkamp's bill is a significant step toward understanding the scope of the tragic epidemic of missing and murdered Native women and directing federal resources to combat this crisis," Michelle Rivard Parks, assistant director at UND's Tribal Judicial Institute, tribal attorney for Spirit Lake, and chief justice of the Mandan Hidatsa and Arikara Nation Supreme Court, said.
"Tribes need more data and closer coordination with federal, state, and local law enforcement to better protect Native women and girls. Senator Heitkamp is a longtime supporter of legislation to address violence against Native women and children, and I appreciate this effort to address the needs of North Dakota's tribes and tribes across the nation."