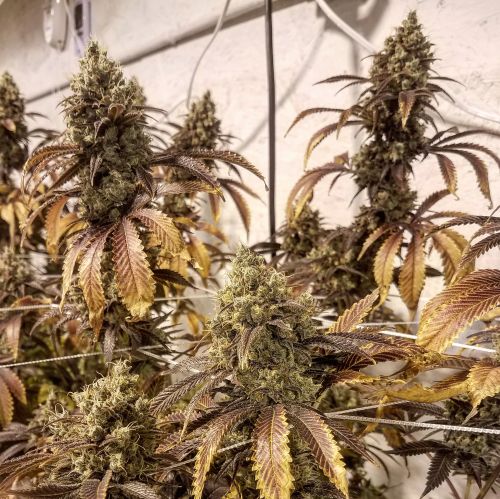 by Jacques Harvieux
jacquesthejock@gmail.com
Local television station Valley News Live is misleading viewers on Measure 3 - the legalization of recreational marijuana to be voted on this November - by skewing polling information and using heavily biased statistics to fit an anti-marijuana narrative.
This Wednesday Valley News Live produced an article, "Not Much Support for Recreational Pot in ND." The article quotes a recent polling survey conducted by Strategic Research Associates LLC, a private research study and polling company based out of Austin, Texas.
"The survey, which was conducted by Strategic Research Associates of Austin, Texas shows that almost 59% are against recreational pot, 30% support it and 11% are undecided." One of the principals of the survey Dr. James Henson (PhD), confirmed the accuracy of the survey.
Dr. James Henson PhD and Dr. Joshua Blank PhD, University of Texas professors, currently run Strategic Research Associates. The firm is private and its involvement in the poll was confirmed by the Dr. Henson.
Though both Dr. Henson and Dr. Blank are University of Texas professors, the Texas Politics Project, a University of Texas Program confirmed there was no University involvement, "No UT entity was involved in any polling in ND," Texas Politics Project.
The survey was conducted for Gray Television, a publicly-owned media company based out of Atlanta, Georgia. The company owns 102 local news broadcasting stations across the country and is the third largest in the nation.
The survey also included polls for Measure 1, 2, 4 and the race for the Senate in North Dakota.
"Heitkamp is viewed favorably by 43 percent of North Dakota voters and unfavorably by 41 percent, with 12 percent holding a neutral opinion and 4 percent unfamiliar. Her challenger is viewed favorably by 46 percent of likely voters and unfavorably by 37 percent, with 12 percent holding a neutral opinion and 5 percent unfamiliar with him."
The House Representatives; race was also included in the survey.
"In the race for Congress, Republican Kelly Armstrong leads Democrat Mac Schneider 55 percent to 31 percent , with 14 percent undecided. Forty-five percent hold a favorable view of Armstrong while only 14 percent hold an unfavorable view with 22 percent holding a neutral opinion. Schneider is viewed favorably by 30 percent of likely voters, unfavorably by 21 percent , with the remainder either neutral (24 percent ) or unfamiliar (25 percent ) with the Democratic candidate."
The survey conducted was done by mostly landline and some cell phones. In the survey, 650 people were surveyed, 73 percent of the respondents were over 40, and 27 percent were under 40. A total of 90 percent of the respondents were white and 56% voted for Donald Trump in the 2016 election.
These details are important, because according to the North Dakota Census Office, the voting population is 49.7 percent in the 18 to 44 year range while 31.9 percent of the voting age population is in the 45 to 64 age group, and the remainder are 65 years and older. Meaning people 40 years and older were over represented in the survey.
This is a common mistake made with polling in today's world, because the majority of polling is still conducted by landline, and the majority of people who own landlines are 40 years and older, which is clearly shown in the polling data shown by Strategic Research Associates.
Age is important when considering polling and voting demographics of age groups, according to the Pew Research Center, "a nonpartisan fact tank that informs the public about the issues, attitudes and trends shaping the world. We conduct public opinion polling, demographic research, content analysis and other data-driven social science research. We do not take policy positions." People 40 years and older are more likely to vote Republican and more conservative on issues, the center stated.
"Across all generations, nonwhite voters are overwhelmingly Democratic in their leanings, while whites are more divided. Among white voters, Millennials (1981-1996) are the only generation in which the share of Democrats and Democratic leaners (52%) is greater than the share of Republicans and Republican leaners (41 percent ).
Among older generations of whites – but particularly among white Silents (1928-1945) – more voters align with the GOP than the Democratic Party.
White Silent Generation voters have moved toward the GOP in recent years. Today, 59 percent identify with or lean to the GOP, up from 43 percent a decade ago.
White Gen Xer (1965 -1980) and Boomer (1946 -1964) voters have remained relatively stable in their partisan makeup in recent years. In both generations, the GOP enjoys a similar modest advantage (11 percentage points among white Gen Xers, 12 points among white Boomers); these are similar to the balances in 2014."
Whether it was purposeful or not this isn't the first time Valley News Live has used misleading empirical information.
Bob Wefald, chairman of North Dakotans Against the Legalization of Recreational Marijuana, and Cavalier County Sheriff Greg Fetsch have been quoted recently on Valley News Live speaking on Measure 3, using information from "The Rocky Mountain High Intensity Drug Trafficking Area" (HIDTA), a Federal program established by the White House Office of National Drug Control Policy (ONDCP). The report they are referring to is "The Legalization of Marijuana in Colorado: The Impact Volume 5."
The language of the report can be somewhat misleading, with statements like "65 percent of local jurisdictions in Colorado have banned medical and recreational marijuana business," when it fails to mention that that law only applies to unincorporated land within the county.
For example, the City of Aurora, an incorporated town, can allow retail marijuana sales despite being part of both Arapahoe and Douglas counties, which prohibit the business.
The report also claims that, "Since recreational marijuana was legalized, marijuana-related traffic deaths increased 151 percent while all Colorado traffic deaths increased 35 percent." But then goes on to say, "less than half of drivers (42 percent) or half of operators (50 percent) involved in traffic deaths were tested for drug impairment," contradicting the findings of the report itself.
There is no legal standard for submitting research articles or polling data to the news, even though the study by Strategic Research Associates may be empirically true based upon the data, it is skewed compared to the actual voting population of North Dakota. This allows for falsehoods to be shown as true in the data's representation. This is the same issue that was experienced during the 2016 election. Polling suggested Hillary Clinton lead the whole race by a fair margin, but she lost because of the electoral vote, and even though she won the popular vote, it was much closer than polls suggested.
The late great Katherine Graham once said, "News is what someone wants suppressed. Everything else is advertising. The power is to set the agenda. What we print and what we don't print matter a lot."