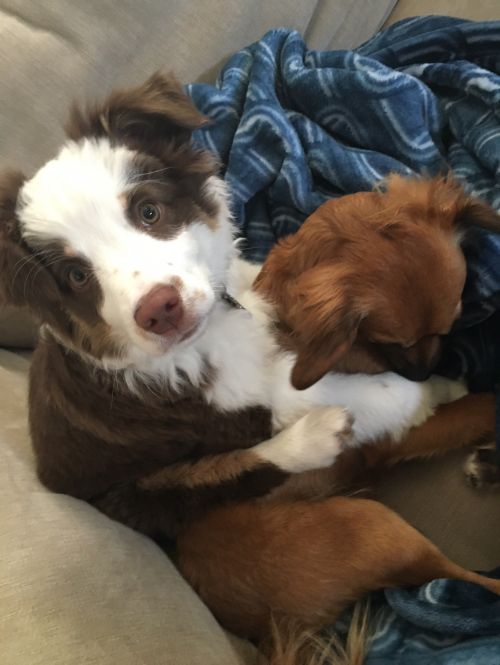 This Saturday, Fargo's Eco Chic will feature adoptable dogs at a book signing for author CJ English. Her nonfiction book, "Rescue Matters," tells the story of the founding of Turtle Mountain Animal Rescue (TMAR) in Rolette County, North Dakota. This event will be free and open to the public, with copies of the book available for purchase. Half the proceeds will go to TMAR.
TMAR—which was founded by deputy officer Keith Benning, his wife Kim, and Lacey Strietzel—is a nonprofit organization that operates through a network of foster homes and dedicated volunteers who transport animals to shelters in Fargo, Grand Forks, and the Twin Cities. Some of those volunteers will be present at the reading to handle the dogs and answer questions about adoption.
Since 2014, TMAR has rescued over four thousand cats and dogs, averaging anywhere from 70 to 100 animals per month. Their long-term goal is to build their own shelter, where they can house animals and provide veterinary care. TMAR is currently planning on hosting two more meet-the-pups events: one at Blow's Sew-N-Vac in Fargo on February 11th and one at PetSmart in Grand Forks, ND on the 23rd.
English, an Amazon Kindle Best Selling Author, first found success in 2015 with her memoir, "Affairytale," which became a finalist for the National Indie Excellence Awards, Readers Favorite Book Awards, Independent Author Network Book of the Year Awards, and the Beverly Hills Book Awards. Just last year she came out with a sequel, "Forever After." Her other bestselling memoir, "WTF Am I Supposed to Eat?! A Dieter's Manifesto," became an Amazon Kindle Best Selling Weight Loss Book.
English currently has another book in the works called "Rescue Revolution," a collection of personal stories of people who have adopted shelter animals. Submissions may be sent to cjenglishauthor.com.
Eco Chic, which opened in June of 2010, specializes in selling environmentally-friendly furniture and home décor. It started off selling products for infants, then began carrying natural cleaning products before expanding to general household items.
The business holds an annual Vintage Christmas event with over 50 vendors selling handmade items; a semi-annual Junk Market with over 100 vendor booths selling antique, handcrafted, and repurposed items; and a recurring design conference featuring celebrity speakers. Past speakers have included reality TV stars Chip and Joanna Gaines from HGTV's "Fixer Upper," Jonathan and Drew Scott from HGTV's "Property Brothers," and Ree Drummond from the Food Network's "The Pioneer Woman."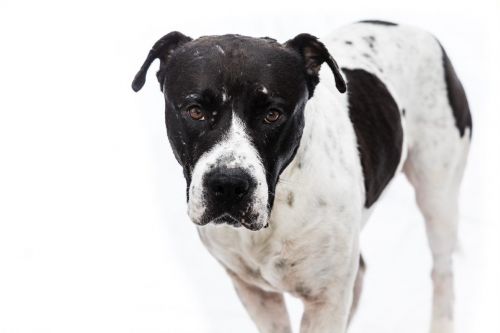 IF YOU GO:
Meet-the-Pups Book Signing
Saturday, February 2, 2-4 p.m.
Eco Chic, 3265 45th Street Street, Fargo