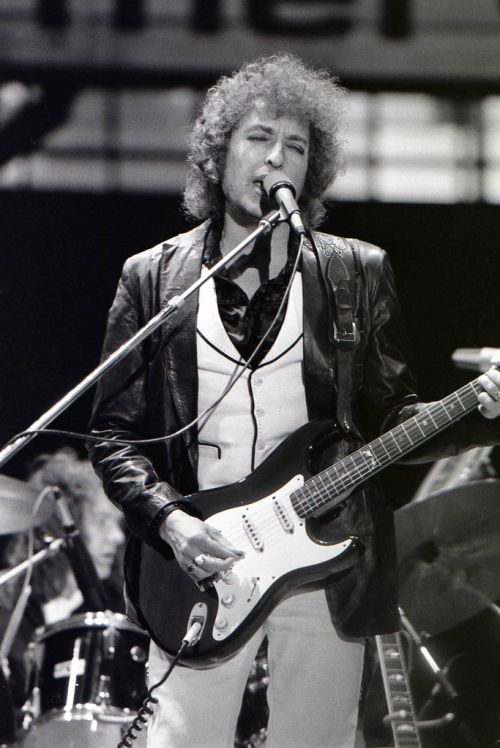 by Nataly Routledge
natalyroutledge@googlemail.com
FARGO—Editors Thom Tammaro and Alan Davis are launching their anthology Visiting Bob: Poems Inspired by the Life and Work by Bob Dylan on December 9th at 2pm. The event will be held at Zandbroz Variety and will incorporate words from the editors, readings from various poets, and live music. Visiting Bob is a collection of 100 poems written by 100 poets based upon the life of artist Bob Dylan.
The anthology, published through New Rivers Press with graphic design work done by MSUM senior Phuriwat Chiraphisit, started out as an idea for the continuation of Thom Tammaro's "Visiting" series. The original anthologies focused on poems about the lives of poetry icons such as Emily Dickinson, but eventually the range of interests expanded to include other kinds of artists.
Visiting Bob took two and half years, 187 poets who submitted work, and about 500 poems overall that had to be trimmed down to a strong 100. The work incorporates a blend of unpublished work that was submitted as well as poems that had already been printed in other sources.
"Bob's life or work had to be central to the poem, not just an afterthought," editor Alan Davis said in response to a question on the collecting process. It required social media, acquaintances, friends, and extensive research to find the desired material.
"Some of the poems are 20 or 30, or 40 years-old," shared editor Thom Tammaro. What makes this anthology interesting is that the range of ages in poems is in itself representative of a life-long work. The poets themselves also have a vast difference in experience—some of the works were written by well-established poets, while some of them come from up-and-coming authors. "When they are anthologized, they are recontextualized and take on new life in relationship to the other work around them," Tammaro explained.
"It's exciting to see poems by young, emerging poets alongside some of the giants of contemporary poetry such as Allen Ginsberg, Lawrence Ferlinghetti, and Patti Smith," Tammaro said about the difference in poet backgrounds.
Although not a poet, Bob Dylan won a Nobel Prize for Literature and has had works that have reached the ears of millions. "Dylan's words are often in my head, like Shakespeare's and a few others who light up our world by putting the right words in the rights places to say something in such a way that it seems brand new," said editor Alan Davis about the musician.
This anthology is an artifact of pop culture and a collection of poems on an American icon. New Rivers Press is based out of MSUM, so local students helped work on the publishing of the book. "I like to think that any fan of Bob's music would be drawn to this anthology," said editor Alan Davis when asked about the designated audience.
Copies of the anthology can be found at Zandbroz, on Amazon, or through the New Rivers Press. More information on the process and writers themselves will be shared at the Zandbroz event on December 9th.
IF YOU GO:
Reading: Visiting Bob: Poems Inspired by the Life and Work by Bob Dylan
Sunday, December 9, 2 pm
Zandbroz Variety, 420 N Broadway