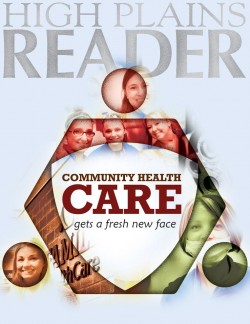 Absolutely everyone in the Cass and Clay County (and beyond) now has access to affordable primary health care. Whether you are insured, uninsured, broke, unemployed or immensely ill, Family HealthCare Center's new and enlarged location at 301 NP Avenue can more than likely help.
"What sets it apart is that it's more accessible than any other clinic in town," said Samantha Kundinger, the center's director of development. "We remove the financial barriers for patients by having a sliding fee scale for patients who don't have insurance or who can't cover whatever that deductible is based on their income and family size."
The private, non-profit clinic, which opened last October, more than doubled in size compared to its previous location. Before, patients were turned away, had long waiting periods and spent less time with doctors and nurses. Its space was too small and inadequate to accommodate the demand.
In 2006, the clinic served roughly 6,600 patients. In 2012, it served nearly 12,000. Now, with triple the amount of exam rooms and more staff on hand, it's more than ready to serve an expected 40,000 patients in 2013.
"We can now work more intensely with our patients without having to say, "Oh, we need to rotate through the rooms – we need to get our patients out so we can get more patients in," Kundinger said.
Primary health care is not the clinic's only strengthened service. Lifestyle medicine, behavioral health care, dental care, eye care, a full-service pharmacy and more are all either new or improved services offered by the clinic.
The dental clinic, for example, went from a small basement to a big second-story space with gorgeous window light, from two operatories to seven, and from old to all new equipment.
"It's a good place for people to work," said Patricia Patrón, Family HealthCare's chief executive officer. "For us, it's very important to recruit good, competent people and so this is a space that people very comfortable in. It's a good place to serve our patients too."
There are four community health centers in North Dakota (the fewest of any state) and Family HealthCare Center is the only one open Monday through Friday, 8 a.m. to 5 p.m.
"We are in a community where unemployment is not a problem – underemployment is a problem," Patrón said "So you have tons of people who are working two to three jobs and no benefits."
She says it's different in bigger cities, where many such clinics offer services mostly to those completely unemployed.
"We are serving a majority of patients that are living under poverty, but they are also productive," Patrón said. "And they want to be productive."
Even the homeless are welcome. Whether they have an appointment or not, they can come to the clinic and lounge, watch TV and have cup of coffee in their own separate part of the clinic. Kundinger said this is part of how the clinic builds trust with its patients.
"We are building that relationship … and really working with them on more than just their health care," Kundinger said.
Patrón said nearly half of the clinic's homeless clients contribute something. "Sometimes they don't have $3, but they have 50 cents or they have a dollar. And we want them to get used to that because there is no free health care in the U.S."
In order to best serve its patients, all community health care centers must rely on community partnerships. A few of Family HealthCare's partners include Sanford, North Dakota State University, YMCA and Lutheran Social Services.
One of the F-M area's most accommodating services for New Americans is through the clinic's partnership with Lutheran Social Services. Besides providing access to affordable healthcare and professional translators, the clinic and Lutheran Social Services work together to help New Americans adapt to their new home with as much ease as possible by offering training on transportation, nutrition, hygiene and more.
"We want to give them everything we can to make sure they can settle successfully," Kundinger said.
After raising $14 million through various grants and donations, the clinic is still hoping to raise another million through community donations.
"Financially, over the last five years, we have spent a lot of time fine-tuning our business model … It's very important for non-profit organizations to be self-sustainable," Patrón said. "For our capital campaign, we really want to raise that million so we have peace of mind and we won't have to struggle to pay a long-term mortgage."
IF YOU GO:
WHAT: Family HealthCare Center
WHERE: 301 NP Ave, Fargo
WHEN: Monday-Friday, 8 a.m.-5 p.m.
INFO: To schedule an appointment, call 701.271.3344