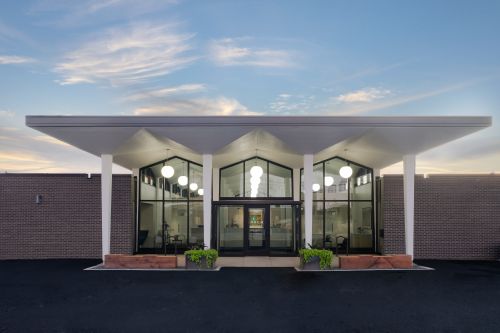 by Laurie J Baker
emsdatter@gmail.com
Part of modern yoga is participating in the world around us. We live in a time of upheaval in society and nature, and of great suffering in humans of all ages. Most of us perceive this suffering and wonder what we can do. Perhaps we take action through volunteering, donating or praying. However, without better tools, we often go back to the numbness of sleep. By strengthening our nervous systems and deepening our self-awareness, we will be able to do more, endure more and help others more.
One of the fundamental objectives of any spiritual practice is to connect with the inner teacher, the highest self, the authentic you. However, to confront yourself, to build that inner strength, takes courage and a willingness to persist. Whether your choice is study, meditation, chanting, movement or a combination, yoga practices support you as you open the heart, clarify the mind and rebuild your ability to digest both food and experience. Your "gut brain" gets turned on in a new and powerful way. Sometimes in a trickle, sometimes in a steady stream, joy, love and contentment come to you, even (especially) when times are challenging.
There are many yoga opportunities in the Fargo-Moorhead area. Some are yoga classes taught primarily as exercise for the body, with relaxation and stress relief added for sweetness. Then, there is yoga and yoga spaces offered as spiritual (not religious) practice—the union or yoking of self and higher self, which is the true meaning of the word yoga. Ecce Yoga (pronounced etch-ay) is such a place.
The Space
To appreciate this mid-modern gem of Fargo-Moorhead architecture you have to look inside. The building was purchased and refurbished by Brenda Weiler and her husband Derek Harnish (with the help and expertise of local design/build firm CHA Architects) to house their respective businesses, ecce yoga and Arch Dental. The couple were inspired to combine their businesses after the building that housed the previous ecce yoga space was sold. For many years they had dreamed of bringing their visions together into one shared space but nothing felt right until this particular building became available for sale.
The classic mid-century building was built in 1962, designed by Seifert and Stazsko Architects. It exemplifies several of the most beautiful features of the mid-century modern movement: smooth flowing contours, ample windows and an open floor plan that lets the outdoors flow in. Inside, the Scandinavian palette and furnishings invite without demanding, the ash wood adds warmth and the ceiling fixtures glow like the full moons they resemble.
For a dental practice, the light-filled atmosphere helps patients feel calm and relaxed. For a yoga space, the studio has what teacher Kristen Frank names "a high vibration that is instantly calming when you walk through the doors."
The Offerings
At ecce yoga, series classes change seasonally, drop-ins are daily and one-time pop-up classes are frequently offered. Everything from Prenatal, Kundalini, Laughter and All-Accessible Yoga are offered, as well as multiple dance/movement classes for adults and kids, Hooping and Essential Oils education, and Meditation. Ecce also hosts a monthly chanting group for those wanting to practice off of the mat and in community with others. The website www.ecceyoga.com is the best resource for class times and rates.
The Teachers
Brenda Weiler
"When you sing, you pray twice." -St. Augustine
Brenda Weiler, studio owner, certified yoga teacher, 15+ years of yoga practice
If you are a music lover, you likely know FM's talented Brenda Weiler for her soulful and vulnerable songwriting and performing. But you don't necessarily know the Brenda Weiler who began studying yoga in 2003 while living in Portland OR and started teaching in 2008 at the urging of her teacher, Casey Palmer of Near East Yoga. Brenda built and has cared for ecce yoga in downtown Fargo for over ten years because community building is her passion and ecce yoga is the expression of that passion: "I believe we are all stronger and more resilient as a community when we, as individuals, take the time for meaningful self-care, allowing us to feel more resourced. The teachers and students who come to practice at ecce give me a sense of hope and joy every day. I built this space hoping that others would want to practice and be in the community here."
Brenda teaches a noon Gentle/Restorative class every Tuesday and Thursday, a weekly Monday night Yin/Yang class, Prenatal Yoga on Sundays as well as various courses throughout the year. She also leads the monthly Song Circle Gatherings.
Kristin Frank
"You just need a body."
Kristen Frank, RYT200, Trauma Sensitive Yoga, Yoga for All and Mindful Educator certified
"Having several physical limitations myself, I want to offer a place for people to come and not feel judged, but rather to feel excited to explore sensation and release tension. When my son, who lives with ASD, was diagnosed with non epileptic seizures his doctor recommended yoga and meditation for treatment." After a long search for something appropriate, Kristin found an online training that deeply shifted her perceptions and literally changed her life. She began to study and teach movement, body positive language and self-regulation skills to children. Later, she solidified her purpose in further study and found a home in ecce yoga.
In every encounter Kristin says her goals are to help people improve their mind-body connection and learn ways to manage and move through pain. "Teaching others that you don't need to be flexible or able-bodied to do yoga, you just need a body, is my mission."
Kristin offers a regular Integrative Movement series for anyone suffering from chronic pain, trauma, illness or injury. She will be offering a workshop this spring for parents as well as a series for caregivers.
Gina Sandgren
"The more you know about yourself, the less moved you'll be by the opinions of others." – B. Dilley
Gina Sandgren, Meditation Teacher since 2010, 20+ years personal practice
"Affordable and mainstream access to mindfulness practices like meditation, breathing, gratitude, and restoration [are the] building blocks for personal and collective well-being," says Gina Sandgren, who sits comfortably in the meditative position she has cultivated through 20 years of practicing transcendental meditation and mindfulness-based stress reduction (MBSR). "After I spent time in silent retreat with Thich Nhat Hanh in 2010, I began teaching a fusion of what I've learned over the years."
In addition to teaching, Gina is a long-time ecce practitioner and an ardent supporter of its mission to cultivate healing and community. "[That] intention is infused into the space which creates an enriching teaching and student experience. In both roles when I walk into Ecce, I feel bathed in comfort, safety and connection. It's also a feast for the senses."
Gina offers her weekly Wednesday noon drop in class as well as a meditation evening series focused on reducing stress and anxiety in teens and adults this April-May.
Katie Bruckbauer
"Discover the beauty of the dancer within."
Katie Bruckbauer, 30+ years teaching modern dance, ballet, fundamentals of movement
"I have always loved to dance. For many years I taught children and adults fundamentals of movement in a positive noncompetitive environment. The past several years were devoted to caregiving both grandchildren and elderly parents. I recently discovered the healing benefits of yoga and mindfulness and re-discovered how vital dancing is to my physical, mental and spiritual well-being. I am happy to just focus on the process, and not on the end product. I am growing, learning, and opening in new ways being surrounded by this atmosphere and by so many talented and inspiring women."
Katie offers a Kids Creative Movement Series every season, with the next one offered in April-May for grades 1-3. Her Adult/Teen Modern Dance series runs Feb 19-March 25. She also teaches a Mindful Movement Series for Women.
Sharlynn Berns
"Dance yourself free." Or "Clean and sleek, comfortable and warm."
Shar Berns, professional dance teacher since 1997
"My motivation in teaching is to provide some of the additional variety that ecce yoga strives to offer. My classes are focused on the pure joy of movement and allowing the body to speak. I grew up as a dancer and athlete and have been teaching studio dance since 1997, owning my own studio for nearly a decade." Her favorite aspects of Ecce are "the all-encompassing variety for the senses: movement, healing and community through physical feeling, sight, sounds, smell and even taste….It's like a welcoming home where thoughtful details…honor the architecture and modernistic style. It is clean and sleek, yet comfortable and warm."
Shar offers a monthly dance party class, which is a "pay what you can" community class to have fun and find joy through movement. She also offers complimentary educational essential oils workshops, Hoop Dance (next series is March-April) and Laughter Yoga pop-up classes each month this spring.
Laurie Baker
"Keep up and you'll be kept up." -Yogi Bhajan
IKYTA certified, 30+ years of practice, currently teaching 3HO Kundalini Yoga
I've alway thought the practice chooses the person—whether your call is to meditation/prayer, movement, service or study—the toolkit you need is nearby. Kundalini Yoga heals the nervous system so for people like me, with issues like PTDS, depression, anxiety or addiction, this practice offers rapid results." Yogi Bhajan, who brought Kundalini Yoga to the west, said he did so to help offset the upheaval of our entry into the Aquarian Age, when mental and physical health issues would skyrocket (as they have). Because it has a warrior vibe it's often popular with men, but it really is adaptable to anybody, any level of mobility. "This technology is supported by both ancient and modern science. But you have to verify that by your own experience."
Laurie offers a bi-weekly Kundalini yoga class as well as a spring series for addiction, anxiety and depression.
Visit www.ecceyoga.com.
Location at 321 4th Street N, downtown Fargo.