​Gut instinct
Wellness | May 3rd, 2017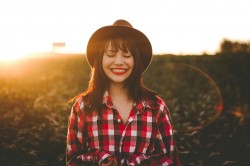 While many of us suffer with the occasional upset stomach, long-term digestive issues can lead to increased problems down the road. According to the United States Department of Health and Human Services, an estimated 60 to 70 million Americans suffer from some form of digestive disease. Believe it or not, your digestive system can tell you a lot more about yourself than your brain is sometimes capable of.
You may have heard someone tell you to follow your gut feelings before and there's actual science behind the metaphor. Our brain and gut work synergistically, ping-ponging information off one another. If something in our system goes haywire, it can throw us off both emotionally and physically. Therefore it is crucial to pay attention to any warning signs your gut may be sending out.
So why is gut health so important? The human digestive system is a powerhouse of bacteria. These bacteria, also known as gut microbiota, work independently via the body's "second brain," known as the enteric nervous system, ENS for short. It contains millions upon millions of neurons that connect directly to the brain.
This micro-ecosystem of sorts is also responsible for keeping tabs on what is going on with our gut. The human body can have trillions of microbiota at any given time, which play a key role in our health. When our gut is compromised, it can adversely affect our body in the long run.
There are many simple and effective ways to improve digestive health. Altering your diet may not only lead to fewer stomach issues, but may tell you that your body isn't reacting well to something like sugar or gluten. Try to eat less refined sugar and grain.
Refined and processed foods lack basic nutrients that our bodies crave, and may lead to compromised gut health. Healthier alternatives include whole and unprocessed foods.
Remember that not all carbohydrates are bad, but refined ones should be avoided. If you are already suffering, try to avoid acidic foods, caffeine and dairy products; these foods are known to irritate an already upset stomach.
Fermented foods are also beneficial for gut health. Foods such as yogurt, kimchi, sauerkraut and kombucha contain probiotics, friendly bacteria that boost immune system function and help boost colon health. If these foods aren't up your alley, any health food store will offer probiotics in pill form, powder or liquid instead.
Another alternative to fermented foods is drinking bone broth on a regular basis. Bone broth is abundant in collagen, glycine and glutamine. These compounds not only support optimal digestion, but joint health as well. To reap the true benefits of bone broth, be sure to avoid using bouillon cubes or stock from a grocery store. They are typically loaded with sodium and artificial ingredients. Either make your own at home, or purchase true bone broth from a trusted natural health store.
Many are aware of the benefits of probiotics when it comes to both immune and digestive health, but prebiotics are another important factor to consider as well. Prebiotics actually help feed probiotics, which in turn can help improve overall health. So what exactly are they anyways? Prebiotics are a form of non-digestible fiber that is helpful in nourishing probiotics. These compounds can be found in foods such as raw garlic, leeks, asparagus and onions.
If you are experiencing digestive issues, there are also many natural products to consider to help soothe an upset stomach. Aloe vera juice is a known digestive tract soother and can be consumed either on its own or combined with juice. Ginger root is also wonderful for an upset stomach. DGL, or De-Glycyrrhizinated Licorice also has a well known history for its ability to help support digestive system health. Everyone's body is different, so make sure to try a few different combinations to find what works best for you!
Even making the smallest changes to your diet can lead to an overwhelming difference in the way you feel. Remember that intuition is a powerful communicator. So the next time your tummy is grumbling or you're feeling those all too familiar butterflies in your stomach, make sure you listen to your gut! It may be trying to tell you more than you think.