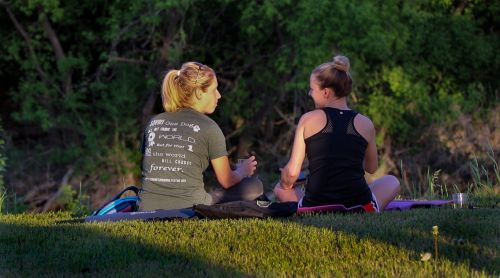 Every Thursday evening during the month of June, Mara Solberg is inviting people to come out and try Yoga on the Farm. It is a unique yoga experience that was born from an idea that was proposed to Solberg.
"I've been with Red River Market since it started and have met a lot of people," Solberg said. "During that, I got involved in a co-starters program through the Prairie Den [where] you learn how to improve your business. While I was there, ideas were bounced around for each of our businesses and one of the gals mentioned to do yoga on the farm."
The idea was certainly unique.
"I had done things out here with people before and had never thought of doing yoga on the farm," Solberg said. "So, I just kind of stayed with the idea."
One of the events Solberg held on the farm was her daughter's wedding. It turns out that the spot her daughter chose to hold her ceremony was a wonderful spot for many other events.
"She wanted to get married out on the farm," Solberg said. "I thought it was going to be right in the yard, here, which would have been really easy. She took us to a meadow beyond the farm a little ways. When we looked, we could see the river curving and trees. It was just a great setting for her wedding. At the wedding, people were saying, 'You should do events out here.'"
Solberg knew the area the wedding was held would be a perfect spot for yoga. Before long, she hosted the first Yoga on the Farm and had a great response.
"We did yoga on the farm in the morning last summer," Solberg said. "We did it at 5:30 and we got about 30 people to come. I thought, 'that's pretty good for 5:30 in the morning.' It was fun to do because it doesn't involve a whole lot of work in setup. People bring their yoga mats and you lay out in the grass. It's pretty easy. I wanted to do something fun with it. When we did it last year, we served whole fruit, water, coffee, and iced tea."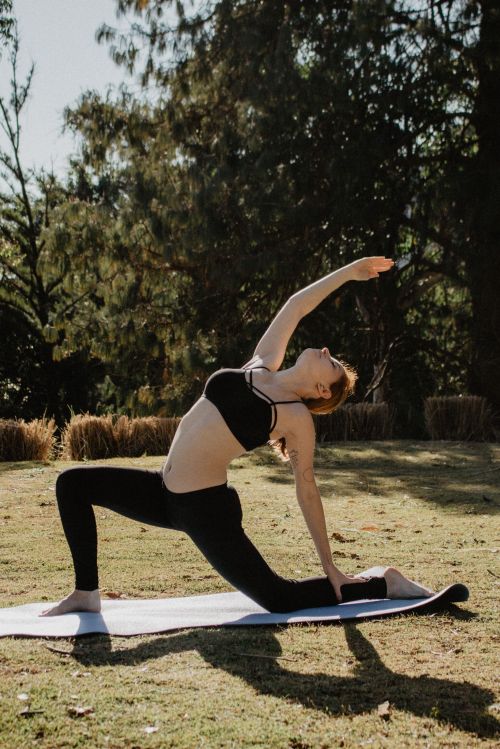 Yoga on the Farm begins at 7 p.m. and lasts an hour. Participants are encouraged to come out early to set up their mats because the certified instructors will start right on time.
Solberg said she wants to make Yoga on the Farm a unique, relaxing, and memorable experience for people who come out. Yoga isn't the only thing offered.
"After yoga, I put together a cheese spread with different crackers and cheese and breads [and] we have a little ceremony with a water pitcher and a bowl, and I pour water over their hands," Solberg said. "It's kind of a neat experience. Then, they go and can have cheese. We have a winery and a cider place that take turns coming out here. So, they can purchase a glass of wine and sit and relax with their friends. It was so neat, last week, to see there were people that would go off in the distance a little and watch the river. There were a couple that would go off in another direction and sit and talk with each other. That one-on-one without a cell phone in your hand, it means a lot to me. It's the experience I want people to have out here, to be away from it all."
Solberg said there have been two sessions of Yoga on the Farm so far this month and it has been a great experience for participants. She said those who have participated have even come up to the farmyard to see the animals.
"It was like a night of having company," Solberg said.
The Solberg farm is located along I-29 between exit 56 and 54 on the east side of the road. Solberg said it is set back a little bit because it is along the river. Check out the event page at Eventbrite.com for directions.
Solberg said along with wine and cheese, there will also be farm fresh eggs and lamb brats available for purchase.
Those wishing to do Yoga on the Farm can sign up when they come out, or at Eventbrite.com in advance.
Solberg said there were about 20 in attendance last week, but it is quality, not quantity that she is concerned with.
"To me, a good turnout is if one comes because yoga is a great experience," Solberg said. "So, if one person gets a good experience from yoga, it's a win for me."
IF YOU GO:
Yoga on the Farm
Every Thursday in June, 7 p.m.
Solberg Farms, 11680 36th St S, Horace, ND