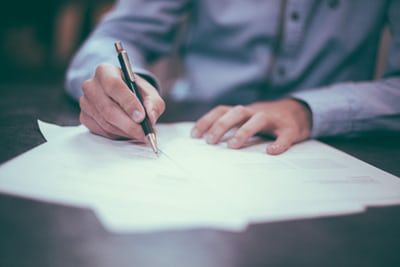 To the editor:
The holiday season is one of the very best times of the year to energize your spirit of generosity, thanksgiving and giving back. For the countless nonprofits serving our community, it is also a critical time of year for their financial stability.
The phrase "any amount will help" is certainly used a great deal throughout the year, but when it comes to gifts during the holiday season, it is so unbelievably true.
According to a new study from the Lilly School of Philanthropy, since 2000 there has been a 13 percent reduction in the number of individuals giving nationwide. That's 20 million fewer individuals who give to nonprofits. And as blessed as we are in this region with generous and wonderful giving people, this collapse of small and medium-sized donors is a worry that organizations of all sizes have.
However, I've seen the resilience of this community and organizations that have amazing effect in this region. I know that when there are needs, we step up to help. This year, please consider giving to the deserving and hardworking groups that make up our incredible nonprofit community.
I'm sure your mailbox has been inundated with letters from organizations of all sizes and various causes. And though the needs may be great, your ability to help lessen the burden of those groups is even greater.
These nonprofits are doing work the government can't, won't or shouldn't do – and it is up to us, the community at large, to help them.
That $10 donation, or two hours spent volunteering means a ton. Nonprofits appreciate your gifts, regardless of size, as your enthusiasm towards the cause is valued nearly as much as your financial contribution.
Your generosity to a nonprofit means that their message is being heard or that their cause is resonating with the public. And they are so excited to build relationships with every one of you.
Give generously! Give a gift of any size! Give without restrictions!
And give because it makes you feel awesome helping this wonderful community and those the nonprofits serve!
Patrick Kirby, Fargo
[Editor's note: Patrick Kirby is the author of Fundraise Awesomer! A Practical Guide to Staying Sane While Doing Good, and the Founder of Do Good Better Consulting in West Fargo.]