Crowdsourcing to completion on Jacob Wetterling documentary
Cinema | May 8th, 2019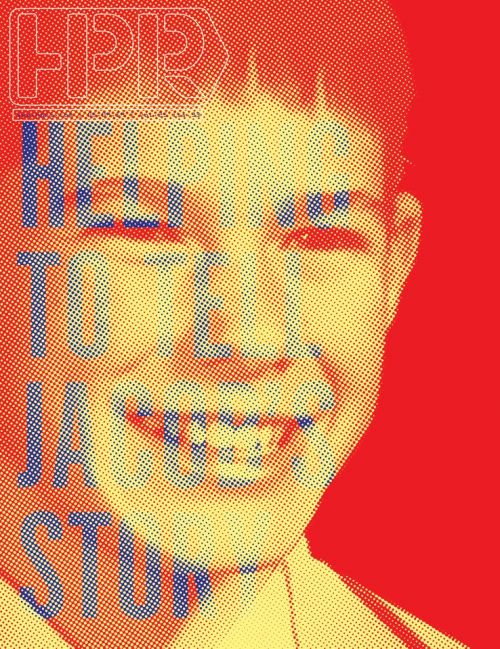 If you're from the Midwest, then you've probably heard about the tragic disappearance of 11-year-old Jacob Wetterling in the fall of 1989. An unsolved case for 26 years, the story of Jacob's kidnapping during a routine bike ride with friends in St. Joseph, Minnesota was the nightmare of countless parents and a horrifying reality for Jacob and his parents, Jerry and Patty Wetterling.
The case remained a mystery until 2016, when Danny James Heinrich was arrested for possession of child pornography, entered into a plea bargain, and confessed to the kidnapping, molestation, and murder of Jacob Wetterling.
Joy Baker, a blogger who connected the sexual assaults and kidnappings of Jared Scheierl and other boys in Paynesville, Minn. to Jacob Wetterling's abduction, is credited with convincing law enforcement to look back into these connections in May 2014.
The mystery of Jacob's disappearance injected fear into the minds and hearts of countless people nationwide, forever changing the way they see the world. While the mystery has finally been solved and Jacob's killer has been brought to justice, Jacob's story and its impact lives on.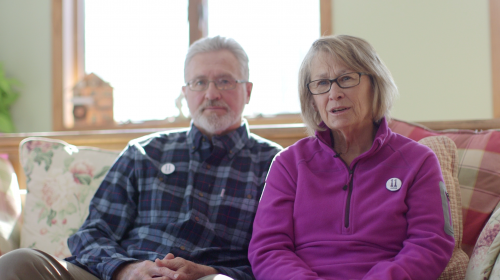 Jacob Wetterling documentary
Minnesota filmmaker Chris Newberry is the director of the Jacob Wetterling documentary, a project several years in the making. Newberry remembers watching the coverage of the terrifying incident on the nightly news as a 14-year-old in Minnetonka, and his emotional response to the case is a huge factor in this film's conception.
"That story affected me when I was a teenager. Just like everyone in this part of the country, I was deeply impacted by it. The kernel of an idea came out of that emotional connection I had with the story," Newberry said.
Coincidentally, the news of Heinrich's arrest broke just a week after Newberry and his team received the go-ahead from Jerry and Patty Wetterling to start the project. As such, the production of the film had to make a dramatic shift from a story of mystery to a story of action and impact.
"We actually started filming the weekend of the arrest. It certainly changed how we were approaching the storytelling. We had imagined we were going to be making a film about a big unsolved mystery," Newberry said.
The biggest challenge came when Heinrich officially confessed, and Jacob's fate was known, he said. "When you think about making a film, my storytelling instincts tell me to send the audience out on a hopeful note. It's a big challenge: how do we craft this into something that is grounded in hope, and this notion that life goes on?"
And yet, life does go on. In the wake of their son's disappearance, the Wetterlings founded the Jacob Wetterling Foundation, a non-profit dedicated to teaching child safety. Patty Wetterling, now the chair of the National Center for Missing and Exploited Children, has worked hard to advocate for children's safety, particularly in protection from abduction and abuse. The Wetterlings' impact reaches far, with their work resulting in the passing of the Jacob Wetterling Crimes Against Children and Sexually Violent Offender Registration Act, requiring that sex-offenders to register with the state.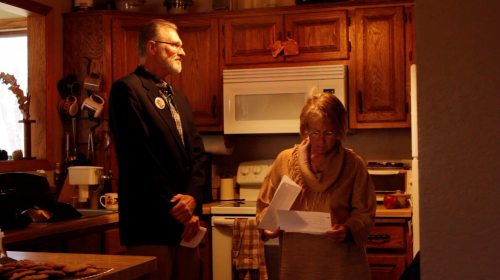 Crowdsourcing to completion
Newberry's documentary will deal with the crime, the mystery of the case, and its unfolding after the arrest and confession of Heinrich. Newberry and his team have also worked closely with Jerry and Patty Wetterling to ensure that their story gets told. Due in part to the changing dynamic of the film post-arrest and the development of Heinrich's confession, the documentary has been in production for three years. For Newberry's independent filmmaking crew, this gets expensive.
"It's through blood, sweat, and tears, and then inevitably on an independent project you reach the point where there's going to be serious expenses. We're at that point now, and the expense on the immediate horizon is the editing," Newberry explained.
Production costs add up, and one of the most important, yet overlooked aspects of filmmaking – editing and post-production – adds more to the budget. Editing is where hours upon hours of footage are selected, clips sequenced together, colors corrected, music and graphics added. It's a key place where the story takes shape, where the story they've been telling is able to truly come together.
Knowing this, Newberry has decided to turn to crowdsourcing to raise the funds for an experienced and talented editor for his film.
"We're hoping to enlist a really top-notch editing team, people with tools and experience that can craft it into an awesome movie. We've got all this footage that we've shot during these incredible moments in the story, and all these amazing interviews with fascinating people, but it's mostly just raw material right now," he said.
The film's GoFundMe was launched on April 23 and initial reaction was strong. In just the first day, over $3,000 was donated by generous contributors, and since then they've raised over $9,000. And yet, their $60,000 goal will require additional crowdfunding support.
"It is a good start, but it's a long way to go," said Newberry. "It's really important that people stay engaged and that we do our best to keep promoting the campaign." He said that anything that anyone is willing and able to contribute would be much appreciated by the crew.
"100 dollars is great, 1000 dollars is even better, but I will say that 25 bucks is something that a lot of people, not everybody but a lot of people, can afford to give." Anyone interested in donating to the project, no matter how small, can head to www.gofundme.com/jacobfilm.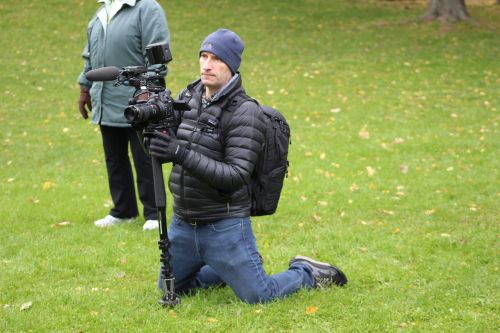 Trailer release tour
In addition to the online crowdfunding campaign, Newberry's documentary crew is setting out on a five-city trailer-release tour to premiere the film's official, never-before-seen trailer. The tour is a way to give something back to the contributors with something to show for their work thus far, and to raise awareness of the film and the campaign.
Each event will feature a Q&A with Newberry himself, and will also feature a representative from a local safety advocacy organization in each city to present their efforts in their area. Each event will be held at a craft brewery.
"The first order of business when you arrive is to grab a beer, and we can have an informal conversation before the program begins," Newberry said.
Fargo's stop will be at Kilstone Brewing at 6 P.M. on May 14. "We'd love to have people join us," said Newberry.
Again, you can donate to the film at www.gofundme.com/jacobfilm. To learn more about the Jacob Wetterling Documentary and the Trailer Release Party dates and locations, visit www.jacobwetterlingfilm.com.
IF YOU GO
Trailer Release Party
Tuesday, May 14, 6 p.m.
Kilstone Brewing, 764 34th St N, Fargo