Voting for Pedro: 'Napoleon Dynamite' Turns Fifteen
by Greg Carlson | .(JavaScript must be enabled to view this email address) | Cinema | March 13th, 2019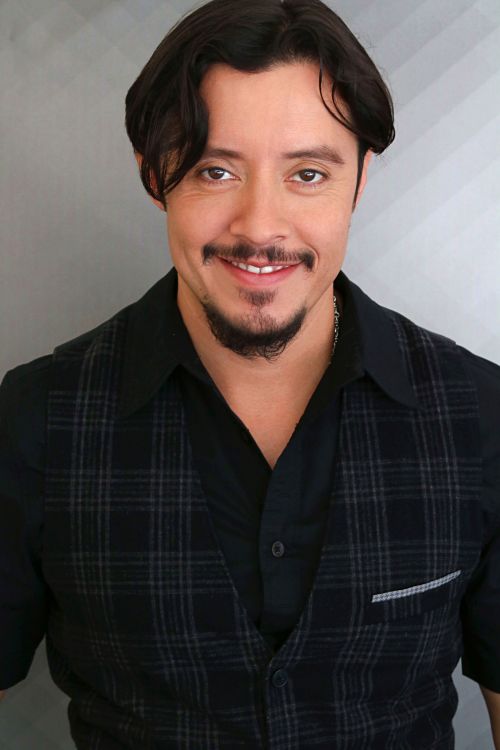 Bonafide modern classic "Napoleon Dynamite" celebrates fifteen years of sweet jumps with a victory tour featuring stars Jon Heder and Efren Ramirez. As part of the 2019 Fargo Film Festival, Jade Presents will bring the film to the Fargo Theatre on Thursday, March 21. Heder and Ramirez will participate in an on-stage discussion following the movie.
Ramirez spoke to High Plains Reader film editor Greg Carlson about becoming an accidental icon.
HPR: You were born in Los Angeles and got into performance when you were pretty young.
ER: I did. It gave my parents the ability to show my brothers and me that we didn't have to beat each other up at home. We could do other things in life.
HPR: Did you take theatre classes?
ER: We went to a private school that had after-school programs in drama and theatre. So, maybe, as I'm thinking about this, my mom and dad just wanted to get rid of us. I grew up with four brothers. Five guys destroying each other and destroying the house. We would drive my mom crazy. So she said, "How about the theatre? You can put your drama on stage." I never knew then that it would lead to where I am now. It wasn't a serious thing, because you're a kid and you do theatre because there was nothing else to do! I grew up in a rough neighborhood and my parents wanted us to do something different, which was understandable, and very fortunate for us. For me, it made me who I am now. It was only in college when I started to do auditions for plays in Hollywood and do theatre there. I got an agent and got sent out for commercial auditions and small parts in TV shows. I started to land some jobs and things just started to get bigger and bigger. It became my profession and now it's my career.
HPR: What was the gig that made you say "This is what I want to do for a living"?
ER: I did a movie called "Kazaam."
HPR: With Shaq!
ER: With Shaquille O'Neal. Shaquille O'Neal playing a genie. I remember booking the movie and hearing, "You'll be working for several weeks." I thought, "Wow! I'm going to be in a film! Shaquille O'Neal plays for the Lakers and he's going to be a genie! Alright!" We had to work with his schedule, which was all over the place. So we were on the film for quite some time. I remember that it wasn't just the joy of acting, but the joy of being on a set. A film set. On a commercial, you work for a day or two, but when you're working on a film, you observe directors, producers, the other actors, the writers, the crew, and you see all the challenges of making a feature film. I liked learning about what cinema does. I liked filmmaking. I was studying Stella Adler then and part of the homework was watching two films every week. You move from film noir to films of the 70s to drama to comedy to musicals. I was really fascinated by this. Exploring different characters, I learned to be versatile, so I was fortunate to spend this time studying before that moment of "Napoleon Dynamite."
HPR: Which of those films stood out?
ER: "Taxi Driver," "Easy Rider," "Midnight Cowboy," "On the Waterfront," "The Godfather." When you watch movies at home, you turn on the TV, you flip through the channels, and they appear. You may not be taking the time to really study them. But in school, you watch these movies for what they really are and learn how these stories get told. The films of the 1970s opened up a curious eye for me. I started to see what these actors were doing. What does it mean for me and what can I do? As a young actor on stage, you might do Tennessee Williams, some Shakespeare, and think, "This is possible, I can play Hamlet. Let's see what happens next."
HPR: If not Hamlet, what is your dream role?
ER: Oh, man. Maybe the life of Emiliano Zapata. Or maybe the life of Salvador Dali. I have recently been working on a show with Sir Ben Kingsley and Luis Guzman and they are mind-blowing. I feel very lucky because of "Napoleon Dynamite." You play such an iconic character and some actors go, "I'm never going to work again. That's it." But for me, the challenges of auditions and screen tests allow an opportunity to take on stuff that's completely different.
HPR: When did you realize that "Napoleon Dynamite" was going to be special?
ER: I was doing "Italian American Reconciliation" here in Los Angeles and my friends and I decided we were going to visit the mall. Hot Topic had the exclusive rights to sell a bunch of "Napoleon Dynamite" stuff. I just got bombarded. People started shouting, "It's Pedro!" It became a madhouse! It was insane. I had never experienced anything like that. It just got bigger and bigger. To this day, it's surprising and it's fun. I go to middle schools, high schools, and college campuses and I talk to students about education. Even after all these years, the kids go bananas.
HPR: You take the responsibility of Pedro seriously.
ER: You have to take comedy very seriously. And you take the drama with an ounce of comedy. Because if you can't laugh about it, you're screwed.
HPR: How did you get into DJing? Were you a record collector as a kid?
ER: My older brothers used to be DJs in the LA scene, so I would carry their crates of records when I was a teenager. I quickly moved up from playing with Transformers toys to exploring an interest in girls. Oh, she likes Prince? I like Prince too. She likes Depeche Mode? I like Depeche Mode. My brothers taught me how to DJ, and I would learn different genres. To this day, I have my records of the Cure, the Smiths, the Cult, Siouxsie and the Banshees. Later, Nine Inch Nails. Old school LL Cool J and Run-DMC. I love to mix genres when the beats match, even though my brothers told me to never mix genres.
HPR: How has Los Angeles changed since you were a kid?
ER: Growing up in the 1970s and 1980s, I saw "Miami Vice," "Knight Rider," "CHiPs." They're shooting in my neighborhood! How do I get involved? How do I do that? And now as I listen to you speak, what crosses my mind is "Donnie Darko." It is one of my favorite films because Donnie sacrifices his life for another person. And the tone and the setting in the 1980s, and it also has that noir feel to it. And the mystery. I liked the possibility that there was something more out there. I would have liked to have someone come to me and say, "They are no different from you. They are just another version of you. And you can do it. You just have to find your path." That's all I needed.
HPR: I love the idea of "Just another version of you." I learned about it from the Norman Lear documentary.
ER: Your biggest nemesis is yourself. I was lucky landing "Napoleon Dynamite" at the very moment when I was wondering, "Where am I going? What am I doing? Is there going to be a result?" The result was always there. A black belt doesn't realize he's a black belt until he starts kicking ass.
HPR: What is your favorite part about touring with "Napoleon Dynamite"? ER: That after fifteen years there can be almost sold-out shows and you see kids who are seven to ten years old wearing Vote for Pedro shirts. Parents who were in their twenties and weren't married then go back with their children now. And the kids and the parents are quoting Napoleon or quoting Pedro. The movie connects how different we are to how similar we are. "Napoleon Dynamite" gives us permission that it's OK. We're all trying our hardest to do something good.
HPR: When you visit the Fargo Theatre in March, I will be one of those parents with kids wearing Vote for Pedro shirts.
ER: So cool, so cool. My question to you is, can we walk around Fargo and find William H. Macy as he scrapes his windshield?
Tickets for Napoleon Dynamite: A Conversation with Jon Heder and Efren Ramirez are available now at jadepresents.com/event/2019-napoleon-dynamite-fargo/
IF YOU GO:
Napoleon Dynamite: A conversation with Jon Heder and Efren Ramirez
Thursday, March 21, 6-10 p.m.
Fargo Theatre, 314 N Broadway, Fargo