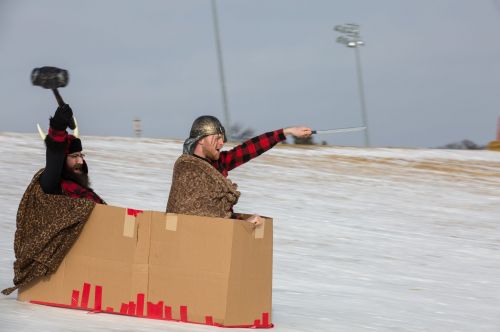 By Nataly Routledge
natalyroutledge@googlemail.com
Negative numbers have now taken hold of the Fargo-Moorhead area weather. Residents wary of the cold may be prepared to hunker down and avoid the outdoors until grass reappears. Those looking to weather the weather, however, will have a chance to enjoy outdoor festivities this coming weekend. The fourth annual Frostival is scheduled to run January 25th and 26th.
For those unacquainted with Frostival, the event is packed with activities for all ages. Commencing in Downtown Fargo, the festivities include food, beverages, competitions, opportunities to be active, and games. Frostival events take place across the community, spanning from West Fargo to Moorhead. The event is a collaboration of all three cities to get residents up and moving during tough winter months.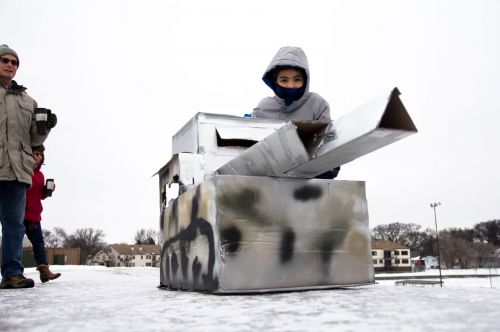 Friday's events will start at the "Base Camp" on Broadway. Participants can look forward to starting the evening with live music, hot chocolates, s'mores, adult beverages, and carriage rides. The remaining events spread through the community will be centered around four main locations. Besides "Base Camp", there will be the "Frozen Fortress", "Icicle Island", and "Kids Winter Boot Camp".
Certain events will kick off a little before Frostival officially commences or go a little past the finale. The Frostival Brrrew Trail began on the 19th and will go on till the end of Frostival on the 26th. Pick up the Brrrew Trail passport at either the Visitors Center or any of the Breweries, then collect stamps from each brewery. All Fargo breweries are participating in this event, showcasing the full range of frost craft beer our region has to offer.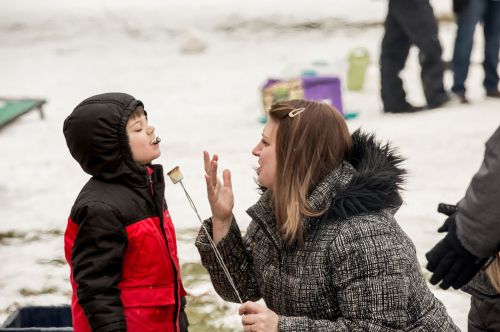 The LaserFest hosted by the MSUM planetarium begins on Friday the 25th and will continue through the 27th, giving a number of opportunities throughout the weekend to head over to the planetarium and enjoy the lights and music party.
This year will feature live music on Friday and Saturday night in a heated tent. The bands featured this year are Boomtown and Two-Way Crossing. Two-Way Crossing is a band formed in Nashville, Tennessee, blending country music with rock and pop to form an energetic sound pleasing to fans of a multitude of genres. Boomtown is a band from Fargo that has a similar blend of styles, using country and rock to create energy and local vibes.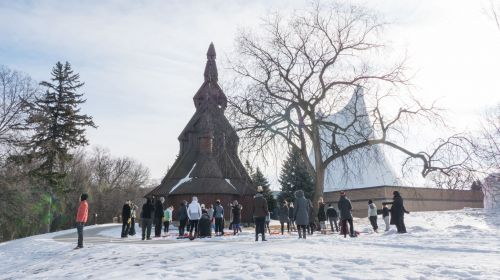 Concerned about price? The events that take place Friday night are free and open to all. Saturday events range in cost, and some may require you to sign up due to limited spots. Signing up ahead of time for certain events may result in a discounted price.
Most competitive events are part of the North of Normal Games, a series of games that are all about enjoying the outdoors that our Northerner hearts are based in. It takes a tough individual to brave the cold, and these competitions are an opportunity to prove how mighty your Northern spirit is. Make sure to check out the list of rules for each competition to really bring your A-game for each activity.
For those who have participated in Frostival in previous years, this year's weekend will incorporate six events that are entirely new or have been redone. Human Curling, Capture the Flag, Reverse Dog Sled Races, and the Norseman & Norsewoman Challenge are all challenges made to encourage getting outside and being active. All four of these events require registration, so make sure to sign up if interested.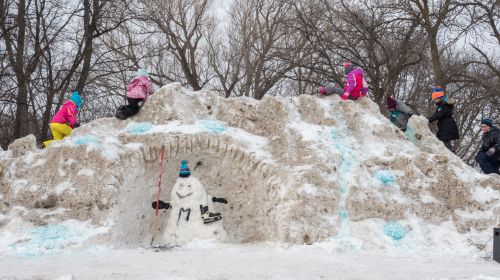 Also new this year is the event Beard Invasion, a competition of facial hair. This event is open to everyone. Different divisions of beards are listed online to see where your facial spunk may be competitive.
Finally, the Snow Sculpture Contest has gotten an update for the 2019 Frostival. This year, the contest is open to all. Even if you are not up for building a snow sculpture, go check out the creations of others.
With an increase in events open to all ages, this event has become a great family activity as well. The Kids Winter Boot Camp will be held at the Scheels Arena as the main attraction for those with little ones. These activities for the kiddos will be free, so bundle them up and bring them out to play in the snow!
Although getting outdoors and enjoying community events is a way to help cope with the cold, make sure to stay safe. Weekend temperatures are predicted to be below zero, so bundle up! Beyond an adequate coat, other essentials like hats, gloves, and layers will keep fingers and toes from freezing and frostbite from nipping. It only takes a few minutes of exposure for the initial stages of frostbite to set in!
Curious about volunteering? The events of Frostival take lots of community collaboration, including large sponsors and individual volunteers. If you or your business is interested in helping with future Frostival activities, more information on signing up to be a part of the behind-the-scenes work is available on their site.
Make sure to check out www.frostival.com to get the full information and scheduling for every event. Don't forget to register for some events and double check to the location for the ones you are participating in. And, most importantly, stay warm! Below is the basic information needed to get you started.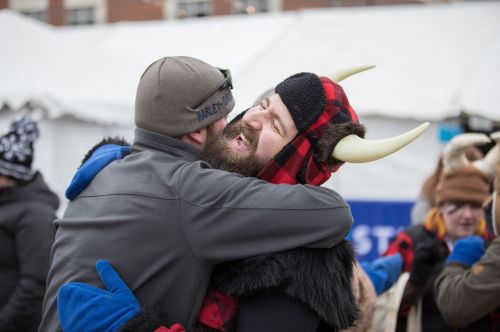 LOCATION ADDRESSES:
Base Camp - 408 Broadway N, Fargo
Frozen Fortress- Viking Ship Park, 202 1st Ave N, Moorhead
Icicle Island- Island Park 514, 598 1st Ave S. Fargo
Kids Winter Boot Camp- Scheels Arena, 5225 31st Ave S Fargo
FRIDAY:
Outdoor Skating will take place at Icicle Island from 4-6 p.m. All other events will take place at the Base Camp from 6pm on.
SATURDAY:
Events at the Frozen Fortress, Icicle Island, and Kids Winter Boot Camp start at 10 a.m. Events at Base Camp have a slightly later start, beginning at 11:30 a.m. There are a number of activities that take place at sites other than the four main locations beginning as early as 8am, so make sure to check the online schedule for the location of the Disc Golf Tournament, Snow Golf, Outdoor Volleyball Tournament, the Winter Birding Festival, and the LaserFest.
Photographs provided by Visit Fargo.