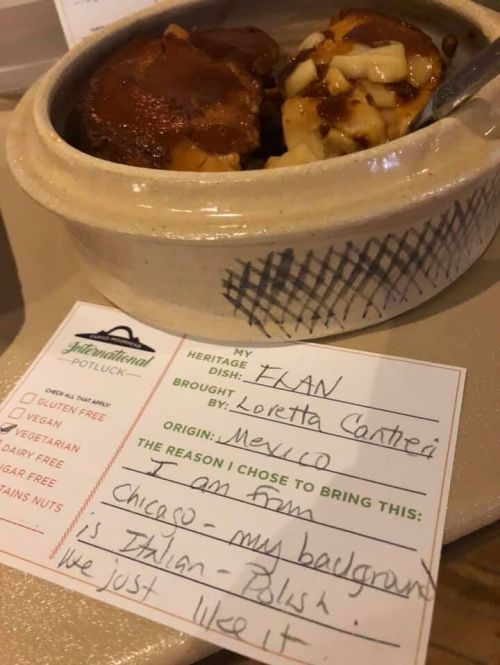 By Kris Gruber
perriex1@gmail.com
Fargo-Moorhead's celebration of diversity continues at the Heritage Garden and Amphitheatre in Moorhead's Woodlawn Park on Saturday, August 17, with an outdoor bash that is not to be missed. At least 100 to 150 people are expected.
Sponsored by the Plains Art Museum and Go/Do (a new company that hosts and sponsors events through an app), the International Potluck Summer Music Festival is a free, family-friendly event open to the public. The inaugural festival originated from the local International Potluck group.
Founder and organizer Peter Schott says the mission of the International Potluck, in its fourth year of community gatherings, is to "Connect people through food and storytelling." The group meets monthly in various locations throughout Fargo-Moorhead, and members are encouraged to bring a dish to share, representative of their own cultural background. The sharing of food lends itself to the sharing of stories. Peter says, "What's more important than bringing a dish, are the connections made between neighbors."
On August 9th, Schott met with Doug Hamilton for "All Things Considered" on Prairie Public Radio.
They discussed both the International Potluck meetups, and the festival. Schott talked about how the potluck gatherings have gradually increased in attendance, commenting that "You can have ten different countries on your plate at a typical event." Cultures participating may include Scandinavian, Somali or Kurdish, just to name a few. Over time, he noticed something beautiful: "Food started to bring the humanity back into people." Referring to the festival and its future, Schott said that the goal was to promote the art and talent of different countries, hopefully expanding the event to a full day.
The Potluck Music Festival will feature an exciting variety of live musical acts from our area. The eclectic list includes vocalist Durow, acoustic guitar player Kwaician, hip hop dance crew The Krownz, and blues rock band Sons of Mars, among others. The organization Musical Bridges will also coordinate a children's performance with all of the kids in attendance who choose to participate. The homepage on the website for Musical Bridges shares a mission statement; "Our Vision" encompasses the theme of the festival nicely. "We have a vision, seeing all people groups united and loving each other well. By connecting cultures through the universal language of music, children become aware, compassionate and united."
Two food trucks, Adibon Ethnic Catering and Suna's Egyptian Eatery, will provide for hungry attendees the duration of the event. Adibon Ethnic Catering offers "African-European gourmet cuisine," and Suna's Egyptian Eatery offers authentic Egyptian food that includes vegan options.
Come out and enjoy music, food, diversity and fellowship at the very first International Potluck Summer Music Festival -- remember, it's free!
IF YOU GO:
International Potluck Summer Music Festival
Saturday, August 17, 5-9 p.m.
Heritage Garden and Amphitheatre
Moorhead, Mn.
In the case of rain, the festival will move to Olivet Lutheran Church on South University Drive, Fargo.
For More Info: Contact Peter Schott at (701) 269-0187