Our annual search for the best that the local cocktail scene has to offer is once again underway, and it is shaping up to be bigger and better than ever. This year brings a lineup of contestants that is split between seasoned veterans and relative newcomers, and a list of venues that features some of our tried and true favorites plus several establishments that are brand new to the showdown.
Our first order of business this year was a visit to what some would call a downtown institution. Not just of our downtown but every downtown across America.
Of course I am talking about our own local VFW, more specifically Post #762 in Fargo, N.D., on the corner of 2nd Ave N and Broadway. The Roy Chandler Fargo VFW Post #762 has been an anchor of the downtown entertainment and bar scene for decades, hosting hundreds of great local acts for no cover shows for as long as I can remember.
They have also always been known for well-poured drinks and friendly staff. As we sat down to sample the drink and shot entries from KP and Jana, The Front Fenders were beginning to set up their gear for the next night's Halloween party, and it brought back a flood of memories from great VFW holiday shows from my favorite local bands -- and really, that comfortable, no frills, familiar feel is what the VFW is all about.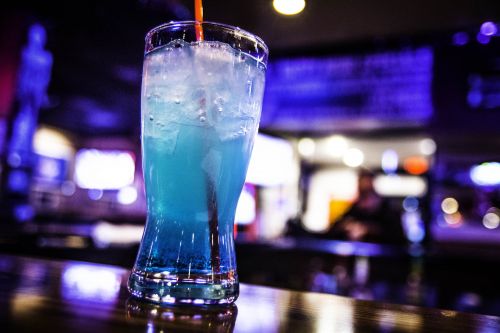 The drink: Mango Cooler
The creator: Jana Abrahamson
Jana fills some classic lager beer glasses with ice and starts with a healthy pour of New Amsterdam Mango vodka, to which she adds a mysterious non-brand blue energy drink from the gun. To that, she adds a splash of 7-up and a splash of pineapple juice, and mixes it with the straw in the glass. As Jana mixed up our drinks, she made note of the fact that they don't apologize for what they are or pretend to be what they are not. The drink she served us was a perfect example of that. It was a lot less syrupy sweet than I was anticipating, and we all felt it was a bit Hawaiian punch-like in a very summer cocktail kind of way. I took note that the word "ecto-cooler" was resurrected from our vocabulary for the occasion.
The shot: KP Kazi
The creator: Kelly Poissant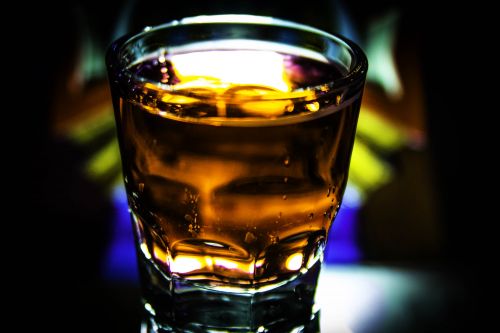 Kelly fills a shaker with ice and then adds Dekuyper strawberry schnapps, Dekuyper grape schnapps, and Stoli blueberry vodka before shaking vigorously. This mixture is strained into the legendary double-sized shot/cocktail glass that you will find at every VFW across this great country of ours. It is then topped with a splash of cranberry juice and a splash of 7-up before presented to you in all of its ruby red glory. This may look like your average Kamikaze but instead of your usual Raspberry burst, it delivers a mixed berry bunch of flavors without being a sugar bomb.
For our second stop of the night, we hoofed it on down to a venue that is making its first appearance in our Cocktail Showdown, where we met a contestant who is no stranger to our annual competition. As we met up with Aaron Duma at the Sanctuary Events Center, off of Broadway at 670 4th Ave N, he took us into Suite 670, the newest addition to this multi-room, multi-use facility, where he wheeled his beverage cart up to a beautifully handcrafted portable bar, and as he set up his bar he was gracious enough to answer my barrage of questions about the space and how they have been using it.
Suite 670 is a beautiful nearly blank slate that can be tailored for many different uses, and Aaron and his staff have really begun to enjoy having just one more great space within their footprint, that they can use to meet the needs of their customers. Most recently, it was used as a private green room for Flogging Molly, when they came and played the main room at the SEC, but it has previously or could be used for 70-90 person events such as private parties, a space for the groom and his boys to gather on the big day, office events, private spirits, beer or wine pairing events, and so much more. For tonight it was our own private tasting room, where Aaron reached back to his days behind the stick and presented to us just one drink that he created as a comedic nod to our current President.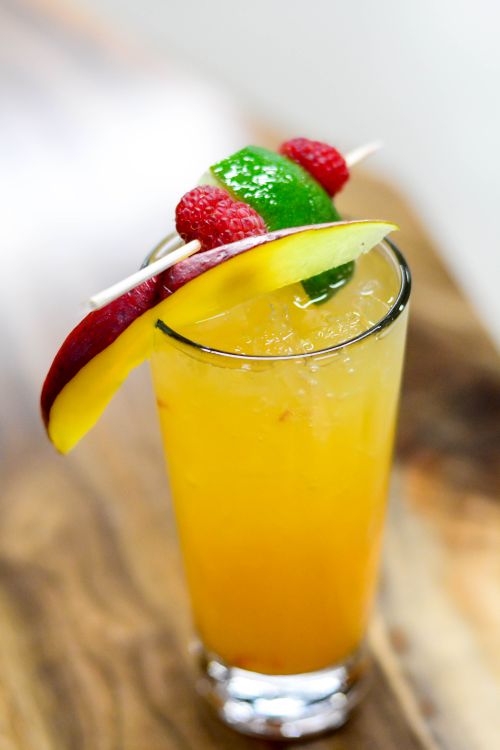 The drink: Orange Bastard
The creator: Aaron Duma
Aaron approached this drink with a desire to hold onto the summertime vibes that we are all right about now wishing we could hold onto tightly. He starts with a couple of fresh raspberries in pint glasses and then hand squeezes half an orange and a lime wedge into each glass. To this he adds a slice of jalapeño and a bit of mango nectar and simple syrup before muddling it all. He then grabs a bottle of Milagro Reposado Tequila, which comes in a beautiful bottle with a hand-blown agave in the center of the bottle. A measured pour of the tequila is added to iced Tom Collins glasses and then the juice mixture is strained into the glasses, before he tops it with a raspberry lime soda water. And then he garnishes with a stick that contains two raspberries and a lime wedge, and another stick that has a large slice of mango -- that was situated in a way that immediately had us thinking of Donny's crazy mane and laughing out loud. To me, even more surprising than the mango mane garnish was how both the slightly smoky, oaky reposado tequila and the slight heat of the jalapeño still cut through the fresh orange juice and mango nectar.