HPR's Bartender's Battle 2018 pictures
by HPR Staff | .(JavaScript must be enabled to view this email address) | Cocktail Showdown | April 17th, 2018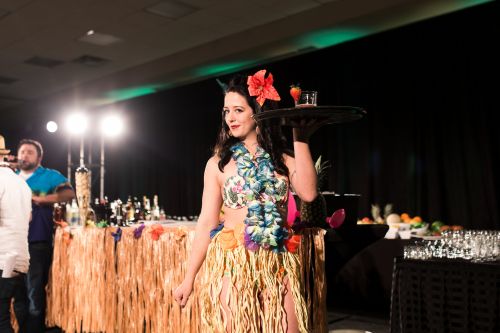 FARGO - A collection of memories from High Plains Reader's annual Cocktail Showdown. Participants were judged on creativity, flavor, and presentation; and this year we added a new category. Like years before, each establishment was allowed to enter a cocktail, but for the first time ever, we allowed participants to choose to create an after-dinner drink in place of the shot category.
The event was hosted at the Holiday Inn, and the theme was tropical tiki.