​MarchFourth with The Race Hoglund Quintet
by HPR Staff | .(JavaScript must be enabled to view this email address) | Best Bets | March 6th, 2019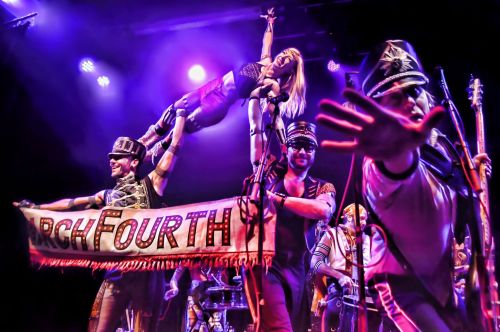 Thursday, March 14, 8 p.m. -12 a.m.

The Aquarium, 226 N Broadway, Fargo
A colorful explosion of brassy funk, rock, and jazz. This larger-than-life group of musicians and acrobats tour the country year-round. Fifteen MarchFourth musicians traveled from Portland, Oregon to New Orleans, Louisiana to record their fourth studio album, MAGIC NUMBER, self-released in September 2016 and was fan-funded through Kickstarter.