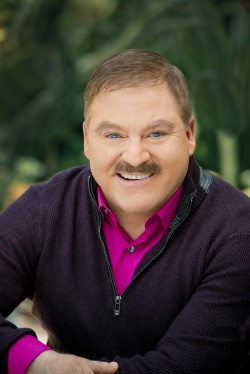 By Lynn LaFroth
In today's chaotic and confusing world, people are seeking answers to their deepest questions. On Apr. 25-26, the 2015 Fargo Holistic Expo, sponsored by Edge Life Expos and Events, waves its magic wand bringing new kinds of resources to the area to help get perspective on "what is really going on." Learning to look at life through the lens of the psychic or helping to shift one's perception through mind-body training techniques are some of the offerings at this year's ninth annual Fargo Holistic Expo.
This weekend the Fargo Civic Center will be a hub of psychic and wellness activity with its over 70 exhibitors who offer unique gifts, aura photographs, intuitive and spiritual counseling, opportunities for healing and much more. During the two-day "magic fest," ongoing free workshops cover a variety of personal growth, healing and wellness topics. Well-known keynote speakers punctuate the event with inspiring and transformative lectures.
Healing and Spirituality Speaker Keynote Workshops
In his lectures renowned psychic medium James Van Praagh bridges the gap between two planes of existence, that of the living and that of the dead by providing evidential proof of life after death via detailed messages. Van Praagh is best known for co-producing the TV series "Ghost Whisperer" and he's appeared as a guest on many TV shows talking about psychic mediumship. He offers an all-day Monday workshop that he said, "will expand your awareness and bring you in direct connection to the Divine force."
In his first appearance to the Fargo area, Darren Weissman, D.C., a thought leader on the subconscious mind and developer of The LifeLine Technique, helps his audiences let go of inner patterns that stifle happiness. He said, "My work is meant to guide you into the heart of the matter of physical symptoms and relationship stress so you can discover the gifts lying within." In his Sunday evening workshop Dr. Weissman said he will "share his life's passion and 21 years of research for shifting reactive patterns of the subconscious mind through a fun, simple and enlightening 2-Step Process that you'll be able to apply immediately into your life."
Well-known to the Fargo and upper Midwest area, North Dakota natives Tara Argall and Marilyn McMurray will present a workshop on learning to speak to animals and how to integrate non-verbal communication effectively into one's relationships—both human and animal. They say, "We will show you how—with your openness and the right tools—you can tap into the magic that is all around you for wisdom, guidance and healing."
Other regional personalities include 2GuysInTheKnow who are Eric Earll, a psychic and spiritual teacher, and Bert Allen, a psychic medium, spiritual teacher, and healer.The "2 Guys" said, "In our workshop we use our psychic toolboxes collaboratively to provide our audience with unique, multi-perspective messages that enhance and deepen connections with higher self, spirits, guides, angels, and loved ones that have passed."
Event producer Gary Beckman, who moderates the Psychic and Healing Panel, said, "Our panelists include Kelli Miller, Kayla Michaele and Dr. Darren Weissman. Kelli is professional psychic/medium and life coach who provides guidance and direction in areas where you feel lost and confused. Kayla is a talented psychic, medium, teacher and speaker, and Dr. Darren is a holistic chiropractor who can answer questions about mind-body issues.
"The panel answers audience questions and always proves to be enlightening and entertaining," Beckman said.
An $8 general admission ticket gives you access to the exhibit hall and free workshops for one day. Each keynote speaker ticket includes admission to exhibit hall and free workshops on the day of the event. For advance tickets and more information: www.edgelife.net/fargo-holistic-expo/
[Editor's note: Lynn LaFroth is digital editor of Essential Wellness—www.esswellness.com—a website devoted to providing resources for inner peace, health, and healing. Essential Wellness publishes a bi-monthly digital magazine and several e-newsletters on holistic health and wellness.]
IF YOU GO:
Fargo Holistic Expo
Sat, April 25, 10 a.m. to 6 p.m.
Sun, April 26, 10 a.m. to 5 p.m.
Fargo Civic Center, 207 4th Street North