​Serving with purpose
by Sabrina Hornung | .(JavaScript must be enabled to view this email address) | Editorial | August 1st, 2018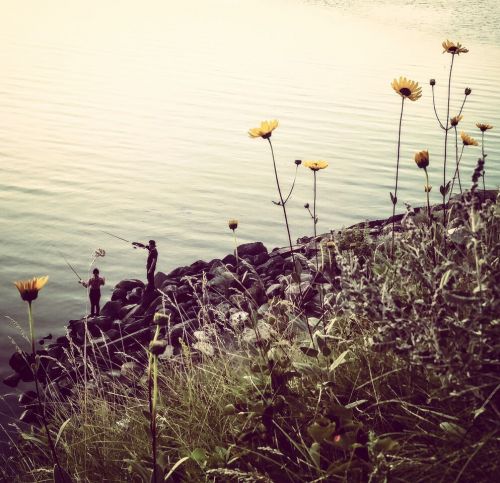 I found myself in Forbes, North Dakota, in search of the local butcher shop. I was working on a collaborative art project at a nearby elder care facility a couple of months ago and was told that The People's Store in Forbes had the tastiest sausage in all the land. In fact, I heard that it even rivaled that of the famous Wishek sausage, but then again my source may or may not have been from Forbes--a prairie gem with a population of a little over 50. Whenever I'm in that neck of the woods I make sure to bring some of that tasty fare and a bit of local news back to my favorite sausage critics. My grandparents.
There's something to be said about those small town butcher shops and bakeries and it may be cliche to say that their product is made with love but it's true. I spoke to one of the owners at Reister Meats in Medina and she told me that their recipe came from their grandfather, a German immigrant and was passed from one generation to the next. If that doesn't add to the local flavor I don't know what does.
There's something about a family recipe that's passed through the generations. It's an heirloom that keeps on giving.
My great-aunt still makes my great-great grandmother's strudel recipe that came along with her from Austria at the turn of the last century. Aunt Joanne would often make it in times of celebration whether it be my grandpa's birthday or whether family came home to visit. Now her daughters make it. Upon writing this I realize that I should invest in a card table and learn the process. Aunt Joanne had a designated card table that she would use in order to adequately stretch the paper thin dough. Sue Balcom, author of "Gutes Essen: Good eating in German Russian Country" made reference in her book that the dough for strudel needs be thin enough to read a love letter through.
That being said or rather written--talk about a love letter to one's heritage! Passing on these food traditions is not only self-preservation for an ethnic group, it's a beautiful way to share one's culture and to keep it alive.
During the spring of 2018, The Wishek Association of Commerce hosted a "Taste of Wishek" in the National Guard Armory. According to the 2018 Badger Bulletin, the official bulletin of Wishek Public Schools (WPS) alumni, "Bev (Welk) Vilhauer (1977) helped to serve this year and was delighted to see that there were many different dishes that included Mexican cuisine prepared by Mexican residents of Wishek in addition to German dishes. All of the food was delicious and I believe some of the booths ran out of food which certainly signals a very successful event."
In the fall, Streeter, North Dakota--a community of less than 200--bands together to prepare and serve their annual buffalo supper. An event that often sells out and feeds more people than the population of the town. This tradition has been going on for close to 60 years. Speaking of feeding a community, let's not forget Sauerkraut Day also held in Wishek a town of a little less that 1,000 and nestled in the heart of German Russian Country. Again the community opens its doors and kitchen to feed the community and surrounding areas. You can bet your boots they're serving their signature sausage. It's practically a holiday going 90 plus years strong and it's known for having a great soundtrack--I mean it IS Lawrence Welk country after all!
Food is the ultimate token of love--it's sustenance and it's best when shared. There's care and a sense of pride in its preparation and it brings us together. To these communities it's their local flavor and a testament to their heritage. There's a reason they're proud and the sausage is only part of it.