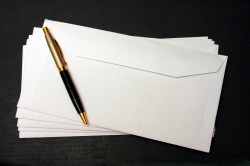 To The Editor:
My organization, the Alliance for Inclusion in the Arts, has just learned about the production of "Madame Butterfly" this weekend at the Fargo-Moorhead Opera and its use of the widely criticized practice of "yellowface," that is to say the casting of Caucasian performers to portray Asian characters, utilizing makeup, hairstyles and costuming to appropriate a culture that is not theirs.
An article today in InForum (http://www.inforum.com/variety/3870880-weekend-watch-bittersweet-butterfly-classic-opera-sparks-debate-over-cultural) raises the recent experience of the New York Gilbert & Sullivan Players, who canceled their production of "The Mikado" when their use of yellowface came to light; despite that, the director of your local company says he doesn't want to be "limited by who he can cast," which is to say he is not interested in seeing an authentic representation of Asian culture on his stage, even within a problematic work.
I don't know whether you're planning any coverage of the opera, but I'd like to draw your attention to the first three pieces about the NYGASP "Mikado," which speak in various ways about the practice of yellowface:
http://leahwinkler.org/2015/09/15/the-mikado-in-yellowface-is-coming-to-the-skirball-center-of-the-performing-arts-and-we-should-talk-about-it/
http://www.hesherman.com/2015/09/15/putting-on-yellowface-for-the-holidays-with-gilbert-sullivan-nyu/
http://www.2amtheatre.com/2015/09/16/saynotomikado-heres-a-pretty-mess/
I would also draw your attention to these articles about the controversy and the practice:
http://www.upworthy.com/when-a-theater-in-new-york-sent-out-this-racist-flyer-few-noticed-until-one-woman-gave-them-a-call
http://hyperallergic.com/238635/opera-in-yellowface-hastily-canceled-after-public-outrage/
http://howlround.com/on-the-merits-of-yellowface-why-casting-the-best-actor-for-the-role-is-actually-just-a-selection-of
http://howlround.com/why-the-mikado-is-still-problematic-cultural-appropriation-101
Admittedly, Fargo may not be New York City, but offensive cultural practices know no boundaries. I hope you'll consider illuminating this issue for your community, and I'd be happy to connect you with Asian-American artists who can speak personally about the pain that yellowface brings and the stereotyping it perpetuates.
Sincerely,
Howard Sherman