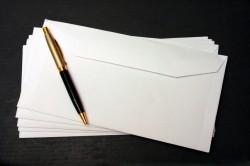 To the editor:
Late one night in December 2014, Congress decided in the blink of an eye to take away 400,000 seniors hard earned pensions rights when they passed the Multi-employer Pension Reform Act. I believe they did this without most of Congress even knowing what they were voting on. This gut-wrenching decision is having serious consequences to the 400,000 people affected by the bill's passage. I am one of those 400,000.
I worked at UPS for over 30 years. I worked hard, causing harm to my body, but I did it knowing that I was assured a stable income for myself and my family even when I retired. A few weeks ago, I was given a letter telling me I would be losing half of my pension next year. Similar letters were sent to everyone detailing the new reality we all would be faced with.
Congress cut our pensions, and our stability without even the dignity of a real debate, we were given no opportunity to weigh in, to tell our stories. As a partially disabled senior who no longer worked a regular full time job, I now have to re-examine what I thought was secure, and answer questions, Do I need to go back to full-time work? What expenses can I cut out? Where is the caring and compassion for seniors? Where do we expect them to go and what do we expect a 65-75 year-old to do when you cut his or her monthly benefit from $1800 to under $800 as has happened to a friend of mine and he can no longer work?
This is an incredible travesty of justice. Congress needs to take up this bill again, and this time they need to give it the honor it deserves. They need to hear from us, and how this will affect our lives and really think about what cutting the livelihood of almost half a million people does.
Dennis Kooren
UPS Retiree