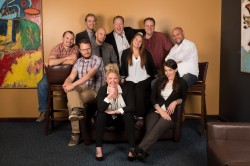 I'm going to admit something. I'm a transplant in Fargo, North Dakota, originally from Iowa. I didn't really know what to expect when I moved here.
Something that continues to surprise me about this city that most people only know from Coen Brothers movies is how much of a burgeoning comedy scene we have here. And perhaps the oldest members of that comedic community are the improvisational comedy troupe LineBenders.
At the very least they are the longest-running professional…
---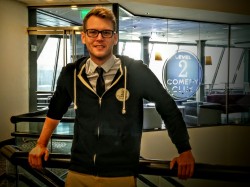 It's kind of funny how things can come full circle, especially when it involves a comedy club. Around this same time last year I covered Adam Quesnell's going-away show at the grand opening of the Level 2 Comedy Club at the Radisson. Now I found myself interviewing Zachary Tooker, the manager of the club, about the very first North Dakota Comedy Contest to be held there.
"I'm honestly not sure North Dakota has another comedy contest," said Tooker, so it may be a first for the…
---