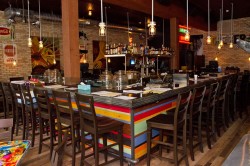 When I first saw the plywood-covered construction site with the words "Vinyl Taco coming soon" emblazoned on it I was both confused and excited. Excited because I am always up for some good tacos (and I wouldn't be disappointed), confused because my mind didn't compute why you would use "vinyl" as an adjective for a consumable food product such as a taco. But like any clever story, all would be revealed in time.
Vinyl Taco is located at 520 1st Ave. N. It is the brainchild of…
---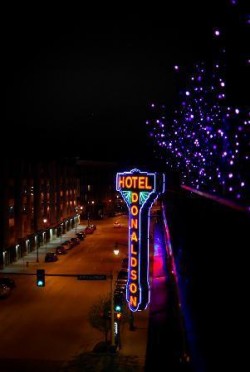 By J Earl Miller
Nearly 10 years ago I wrote a goodbye letter to Ralph's Corner that got published in the High Plains Reader. I talked about all the unique people that entered its doors and about the music. It was a very heartfelt letter about how I cared about a place.
This month, a downtown Fargo cornerstone is celebrating 10 years of being in business, and once again I am writing about a bar -- but don't forget about the restaurant and hotel. The main reason I brought up the…
---